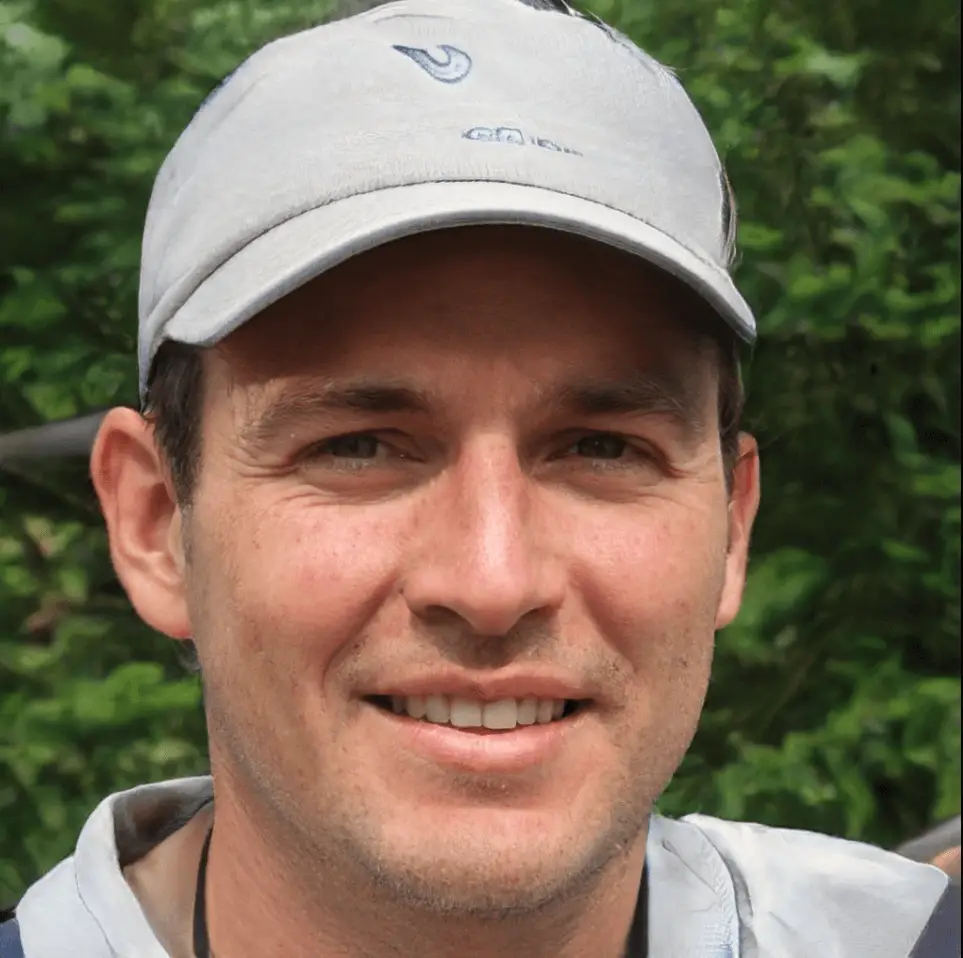 Hi, I'm Vince Mullin and I love golf. There, I said it. It's not a secret or anything, but I think it's something that a lot of people don't know about me. Maybe because I play golf so early in the morning.
Or maybe because when most people think of golfers, they don't typically think of someone like me – a somewhat nerdy guy from NYC who loves the game. But that's me, and I wouldn't have it any other way.
I started playing golf when I was in college and fell in love with the sport but always had to play early mornings because that's when my schedule allowed.
Over time, I became one of the best players on my campus, winning multiple tournaments. The biggest challenge was always having to get up so early, but it was worth it because I enjoyed the peace and quiet of the morning golf course and getting some exercise before class.
I'll never forget the feeling of hitting a long drive down the fairway and watching the sun rise over the course. I truly believe there's no better way to start the day than by teeing off on a beautiful golf course. Morning golf will always have a special place in my heart.
Now that I'm working a 9-5 job, I still have to schedule early morning golf sessions around my work commitments. But I wouldn't have it any other way because there's nothing I enjoy more than starting my day with a round of golf.
It's a great way to relieve stress, get some exercise, and clear my head before heading into the office. If you've never tried morning golf, I highly recommend it – you just might fall in love with the sport like I did.
I started this golfing blog to share my love of golf with others and to provide advice and tips for those who are interested in playing. I hope you enjoy reading it and that it inspires you to get out on the course and tee off at dawn! Thanks for following along.
My writing team
I've been a freelance writer for the past 10 years, and during that time I've had the privilege of working with some of the best writers in the business. But no matter how good they are, I always feel like I could do better if I had more people to help me out.
That's why I'm so excited to announce my new writing team – three of the best writers I know, all of whom are equally passionate about writing and helping others write their best work. So without further ado, let me introduce you to…
Amber Brunson
Hi, I'm Amber Bruson. I'm a late twenties writer who competed in some local tournaments in Los Angeles while attending college. After graduating, I worked as a teaching pro at two different golf clubs out in California.
In 2016, I won the Club Championship at my home club in L.A. I love golf and I'm a passionate advocate for the sport- I think everyone should give it a try.
My goal is to help grow the game of golf by sharing my knowledge and passion with others- particularly when it comes to choosing golf clubs.