Please note that affiliate links may be included in some posts.
My wife has always been into sports, but she had never played golf before I got her into it.
Like a lot of people, she thought that golf was just a really slow and boring sport. But after doing some research, we realized that there are a lot of different aspects to the game that can make it really exciting – especially if you're playing with friends or family.
But the most important thing for us was to make sure that she had the right set of clubs. This can be a bit daunting for beginners, but after doing some research we found the perfect set of clubs for my wife: the Confidence Lady Power III Set.
My wife said that she decided to purchase this set of clubs since it included a lot of clubs at a reasonable price.
So far, it's been a fantastic introductory set. She's already taken the clubs out on several 3 Par courses and they've definitely met her needs.
The other golfers she went with are all serious players, and they were quite taken by the equipment for the price.
That said, as she's gotten better over time, she's swapped out some individual clubs for better options that fit her height and swing.
AT A GLANCE: 5 Best Golf Club Sets for Women In 2023
Anyway, the way we decided- we made sure it included three woods, seven irons, two wedges and a putter. We then took into account my wife's swing speed and measurements to determine which clubs would be the best fit for her.
After trying out a few different sets, we finally settled on a set of ladies' irons with a wide sole and deep back cavity with weighting on the perimeter. These helped compensate for my wife's slower swing speed and gave her more distance on her shots.
We also chose a pitching wedge and sand wedge with higher lofts to give her more options around the green. And lastly, we added a lob wedge to help with those high, soft shots when she was close to the green.
Now my wife is an avid golfer and loves playing with me and our friends. The best part is that she can now compete with us on equal footing because she has the right set of clubs that fit her perfectly.
Here's a deep dive into the clubs we like for the ladies:
The 5 Best Golf Club Sets For Female Players
Bestseller No. 1
WILSON Golf Profile SGI Women's Complete Golf Set — Regular - Carry, Right Hand
Designed specifically for women players with lightweight graphite shafts (except the putter) and women's sized soft, all weather grips
High-lofted driver has a large sweet spot and is swing speed matched to improve ball flight for greater distance
Lightweight, premium Carry bag features Air Flow adjustable shoulder straps, rugged handle top, numerous pockets and self activating stand
For someone who is new to golf and wants a golf set that is within their budget but is also of good quality, this Wilson Golf club set will never disappoint. Personally, this Wilson ladies set is always one of my top recommendations, thanks to the good quality clubs that are best suited for the low or middle-tier player.
The best part is that the set comes with different options, that is, you can either choose the regular clubs or the petite clubs. The clubs are made of high-quality materials and the shafts are lightweight, making it easier for women to hold them. The clubs swing nicely and I am impressed with the high-loft driver.
The golf bag is also incredibly lightweight and well-padded, making it easy to carry around and it does an excellent job of protecting your treasured clubs. Moreover, the bag has the perfect amount of storage.
One thing to note, however, is that the product has an inaccurate description. While the description says that the clubs have a graphite construction, with the putter made from steel, in reality, it is not so. The irons are steel shafts. But, besides that, this golf set is the perfect beginner set. All the clubs have a great feel and weight and I especially love how classy the product is for its price.
Pros
Perfect beginner set
Powerful
Forgiving
1-year warranty
Different style options
Cons
Not graphite shafts
The bag could have been of better quality
Video Overview
Bestseller No. 1
Taylormade Kalea Premier Black 11PC Right-Hand Packaged Set
The Cap Back Design utilizes high-strength stainless steel combined with a light-weight multi-material badge. This is designed to maximize distance, forgiveness and launch while providing excellent feel.
Head shaping designed for extreme forgiveness and playability while maintaining sleek overall shape and clean lines to appeal to discernible tastes.
The flexible Speed Pocket is engineered to maximize ball speeds and produce additional forgiveness on lowface strikes.
The TaylorMade Golf Kalea set has an incredibly light design that compensates for senior golfers' potentially dwindling swing speeds as well as driving distances. If you want to hit the ball accurately and properly with ease, the TaylorMade Golf Kalea Complete Golf Set is the best option.
It is also relatively inexpensive, making it a fantastic choice for beginners or people who do not wish to invest heavily in golfing equipment. What I love about its ultra-lightweight construction is that every aspect of the clubs has been designed to optimize clubhead speed and produce easy-to-launch performance.
The flex on the shafts is overly flexible and the spider putter increases control when playing on the field. The technology of the clubs will suit the skills of senior players and club heads and shafts are very light, making it easier to hold them.
Moreover, the clubs are very forgiving and are designed to cover the distances needed within the set. It can often be challenging to find a quality set of clubs for ladies and especially left-handed clubs, but this set is not only beautiful but also accommodating. There is no way you will be let down.
Although it would be better if the bag had a stand, carrying the clubs is not difficult because they are light, and the bag stands nicely without one. The set comes with 11 clubs and they will surely improve your game and you won't be disappointed with the cost-to-performance ratio.
Pros
Perfect for intermediate players
Lightweight and forgiving clubs
Water-proof bag
Cons
Length adjustment is not available
Video Overview
Bestseller No. 1
Aspire X1 Ladies Womens Complete Right Handed Golf Clubs Set Includes Driver, Fairway, Hybrid, 6-PW Irons, Putter, Stand Bag, 3 H/C's Cherry Pink Petite Size for Ladies 5'3" and Below!
Includes Titanium Driver, Fairway Wood, Hybrid, 6-PW Irons, Putter, Stand Bag, 3 H/C's
460cc Titanium Driver! Stainless Steel Woods and Irons
Ultra Light High Modulus 100% Graphite Shaft for all woods!
The Aspire XD1 Ladies Complete Golf Set is a perfect club set for women who have been in the game for a while or are getting back after some time. The set comes with a fairway wood, a titanium driver, putter, hybrid, and 6-PW Irons. Moreover, you will get a stand bag with the set.
The shafts are ultra-light and made of 100% graphite. Golfers hunting for a full set with great set construction and a variety of accommodating clubs will adore this pick. The lightweight construction helps to carry the set easily in your bag and helps you to aim for faster swing speeds.
This set has large heads, which allows you to prevent mishits. The bag that comes with the set has a lot of pockets, is easy to carry around, has a beautiful color, and has a dust and rain cover. You can carry it around just like a backpack.
The titanium driver is also amazing. The Aspire XD1 Set comes with a head driver made of 460cc titanium, which delivers excellent impact off the course and emits a reassuring, uplifting sound that can motivate you to visit the golf course every week.
Despite all such great features, one thing that I was not fond of was the putter. The putter does not have any soft insert and is rather heavy. Hence, if you are an intermediate player and want to purchase this set, you might want to look into buying a separate putter.
But, that shouldn't be an issue because the set is quite affordable and has some excellent high-quality features that you won't find in other sets. This golf club set is the ideal option if you're a right-handed female golfer.
Pros
Perfect for intermediate players
Good price point
Excellent driver
Cons
The putter could be better
Video Overview
Bestseller No. 1
If you are looking for a good golf club set at a low price, then this Confidence Lady Power III Set is definitely for you. For new golfers seeking affordable, dependable clubs, this women's basic golf set is ideal.
Since its founding in 1967, Confidence Golf has produced cutting-edge, premium golf equipment for newcomers and advancing players, so you can rest assured that you will not be let down by this brand.
With an enlarged wood for a larger sweet spot, a multi-purpose hybrid rescue club in order to get players out of difficulty, and cavity-back irons that offer more flexibility, this set includes all of the latest innovative golfing innovations.
The oversized metal woods on the set make this product perfect for people who are just starting out. These clubs are absolutely lovely considering how reasonably priced they are. They include a driver, a cover, and a hybrid.
A superb putter and a complete array of irons are also included in the set. The bag that comes with it is compact and has enough roomy pockets for everything. The fact that it features a kickstand is also great. The shade of the golf set is a good, subdued lavender that doesn't look too garish.
It should not be noted that you will give up some innovation in exchange for the price but that is no big deal. The ladies flex stainless steel shafts are a bit heavier and less accommodating than that of graphite shafts but the target audience for this set is beginners, who probably won't recognize the difference. Overall, these are worth checking out if you're hunting for a beginner set.
Pros
Perfect for beginners
Affordable
Flex stainless steel shafts
Cons
The driver could be better
Video Overview
Bestseller No. 1
If you are on a tight budget and want something simple, then this Callaway Reva set may not be the best option for you. These premium clubs are made for competitive players who want to increase their distance, improve their accuracy, and achieve lower scores. Consequently, they are equally expensive.
The clubs are very light and easy to swing and the product is designed by women for women. The brand is mostly known for making golf sets for beginners, but this complete set is tailor-made for serious players who are determined about improving their play.
You can get the set in blue or black color and choose between regular, long, and short sizes, depending on your height. I love the weight and feel of the clubs. Another great thing is the putter, which has both steel and graphite. And the fang design, when combined with the Stroke Lab technology, helps to improve the put tempo as well as consistency.
The set comes with a titanium driver, 3 Wood, 5 & 6 Hybrid, 7-9 Irons, 5 head covers, a cart bag, and a putter. The irons allow forgiveness on mishits and are designed for the ultimate easy-to-launch performance.
The Reva clubs come with a high-quality bag that is made of breathable, waterproof material and has seam-sealed zippers to keep environmental pollutants out of your bag. It is one of the best women's golf sets not only because of its excellent features but also because the bag has several compartments for storage, is lightweight to load onto and off of your cart, and comes in several colors.
Pros
2-year warranty
Lightweight
Different style options
Video Overview
Buying Considerations
So, is there a difference between men's and women's golf clubs?
There is a difference between men's and women's golf clubs. The shafts on women's clubs are usually shorter and the clubs themselves are smaller overall. The grips are also smaller and made for a woman's hand.
The heads of the clubs tend to be more curved, which makes them easier to hit the ball with a high trajectory. Ladies' irons also have more loft than men's irons, which helps with shots that lack distance.
Finally, women's wedges have more bounce, or the ability of the wedge to return to its original position after hitting the ground, which gives you more control when playing from sand or rough terrain.
Why Women Should Get Fitted for Golf Clubs
When shopping for the best golf clubs, it is important to get fitted for the right clubs to ensure you are getting the most out of your game.
A professional club fitter will help determine the best shaft and clubhead for your individual swing- often great for beginner golfers who could benefit from some targeted advice.
Advanced players might already know exactly what they need from their golf club set.
They will also take into account your height, center of gravity, weight and strength to find the perfect combination of clubs for you.
A woman's swing is typically slower than a man's, so it is important to choose clubs that are suited for a slower swing speed. Women's golf clubs have shorter shafts and more loft than men's clubs, which helps with shots that lack distance.
The heads of women's clubs are also more curved, making them easier to hit the ball with a high trajectory.
It is also important to choose the right irons and wedges for your game. Ladies' irons have more loft than men's irons, which helps with shots that lack distance.
Wedges in a woman's set have more bounce than wedges in a man's set, giving you more control when playing from sand or rough terrain- so it's great to get some customized insight.
Forgiveness
One of the most important things to consider when choosing golf clubs is forgiveness. Forgiving golf clubs have larger clubheads and wider soles.
They are designed to help you hit the ball straighter and with more distance, even if you don't make perfect contact with the center of the clubface. If you are a beginner or high-handicapper, forgiveness should be one of your top priorities when choosing golf clubs.
Ball Flight
Another important consideration when choosing golf clubs is ball flight. If you tend to hit the ball high, look for clubs that have less loft or are designed for a higher ball flight. If you hit the ball low, look for clubs that have
Distance
When choosing golf clubs, it is important to consider how far you hit the ball. If you hit the ball a long way, you will need clubs with more loft and less distance. If you hit the ball a shorter distance, you will need clubs with less loft and more distance.
Graphite or Steel Shafts
Another important consideration when choosing golf clubs is the shaft. Golf clubs come with either steel or graphite shafts. Steel shafts are less pricey, but they are also weightier and not as forgiving as graphite shafts. Graphite shafts are more expensive, but they are lighter and more forgiving. If you are just starting out, it is best to choose clubs with graphite shafts.
Grip Size and Comfort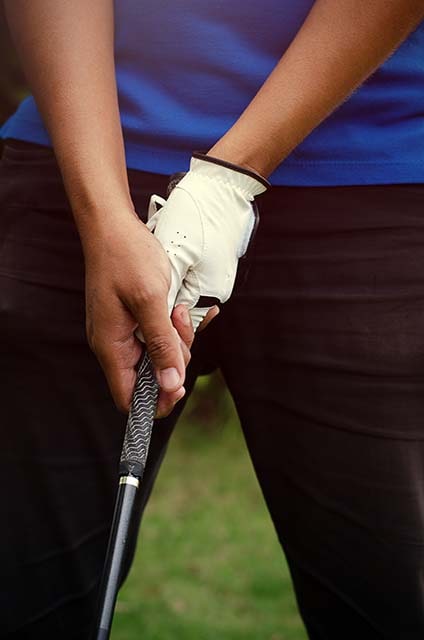 The grip is the part of the club you hold on to, and it is important to choose a grip that is comfortable for you. Grip size is determined by your hand size, and it is important to choose a grip that is not too small or too large.
You can try different sizes at a golf shop or pro shop to find the size that feels the best for you. For women, it is important to choose a grip that is slightly smaller than average.
Price
When choosing golf clubs, it is important to consider your budget. Golf clubs can be very expensive, so it is important to find a set that fits your needs without breaking the bank.
There are many affordable sets of golf clubs for women that offer all the necessary clubs for a beginner. As you get more experienced, you can upgrade to a more expensive set of clubs.
The bottom line is that there is no one perfect set of golf clubs for every woman.
Colors & Style
While the performance of your golf clubs is always the most important consideration, lady golfers also might like to choose clubs that look good and suit your personal style. After all, you will be spending a lot of time with your clubs, so you might as well choose ones that you like the look of.
There are no hard and fast rules when it comes to choosing the right color options and style for your golf clubs. It is ultimately up to you to decide what looks best. However, there are a few general things to keep in mind.
If you want your ladies golf clubs to stand out, choose brightly colored heads or shafts. If you prefer a more subdued look, stick with classic black or white.
When it comes to style, there are three main types of golf clubs: traditional, game-improvement, and super game-improvement.
Traditional clubs have a simple design and are geared towards players who prefer a more classic look. Game-improvement clubs have more forgiveness and are designed for players who want to improve their performance.
Super game-improvement clubs are the most forgiving and are designed for players who want to maximize their distance and forgiveness.
Set Makeup
When choosing golf clubs, it is important to consider the makeup of the set. Most sets will include a driver, a few fairway woods, irons and a putter.
If you are just starting out with the game of golf, it is best to choose a basic set with fewer clubs. As you get more experienced, you can add more clubs to your set- there are some excellent petite options out there for enterprising female players.
The most important thing to remember when choosing golf clubs is to find a set that fits your individual needs. With so many different types of golf clubs available, it is important to take the time to find a set that is right for you.
Flexibility
The term "flex" is referring to the potential of a golf shaft to bend under strain during your golf swing.
The style of swing you have dictates the amount of force generated – a fast or slow, smooth or jerky motion.
There are 5 commonly employed ratings for shaft flex: Extra Stiff, Stiff, Regular, Senior and Ladies.
If your flex does not match up to the demands of your swing, the clubface will become misaligned at impact, resulting in off-target shots.
Budget
One final consideration when choosing golf clubs is your budget. If you have a limited budget, you may want to consider used clubs or buying a less expensive set of clubs. There are also many companies that offer payment plans, which can help you finance your purchase.
No matter what your budget is, there is a set of golf clubs out there that is perfect for you.
Summing Up
Though the golf club set for women is slightly different than that of men, with a few less clubs, it's still important to choose the right ones in order to have an enjoyable and successful game.
By understanding your swing characteristics and experience level, as well as taking into account your height and weight, you can select a ladies' golf club set that will make playing this popular sport more fun and rewarding.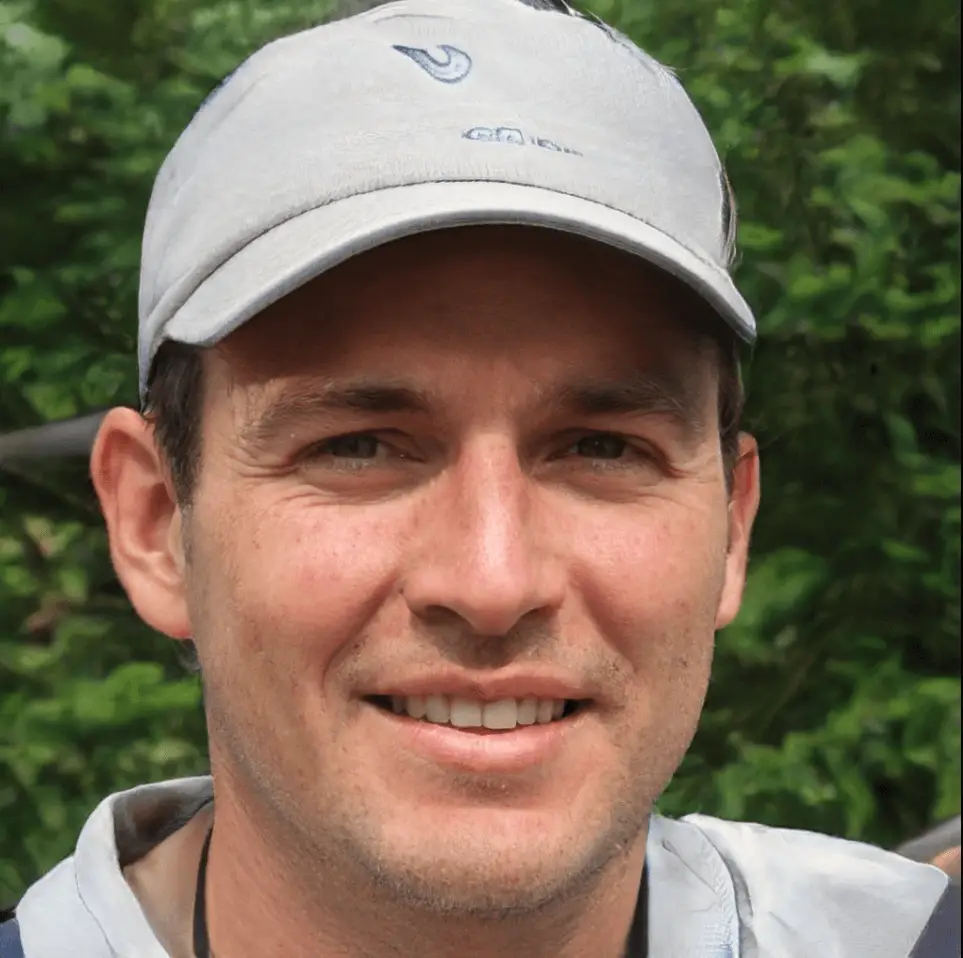 Hi, my name is Vince Richmond and I am the owner of earlygolfer.com. This blog is all about golfing, from tips and tricks to equipment reviews and everything in between. I have been golfing for over 20 years now and love the sport more than ever. I am always looking to improve my game and help others do the same. When I'm not golfing, I can be found spending time with my wife and two kids or playing some other sport (I'm a bit of a sports junkie). Thanks for reading and be sure to check out earlygolfer.com for all your golfing needs!