Please note that affiliate links may be included in some posts.
The difference between golf clubs for seniors and 'regular' clubs, comes down to a lighter shaft
Lighter shafts that offer more flex, which helps create more speed in the swing
Flexibility is key for generating speed in a golf swing, and this is especially important for seniors
Lighter shafts also help with accuracy and control
Check out my favorite 6 golf club sets and irons for men and women and by handicap below:
My grandfather has always been a big fan of golf. As a retiree, he has plenty of time to spend on the green. But, like many other seniors, his game wasn't what it used to be. His swing was slow and his shots were often inaccurate.
I convinced my grandfather to let me help him select a new golf club set that was designed specifically for senior players. We went to the golf pro shop and consulted with the experts there. They recommended a set of clubs with senior shafts that would help him generate more speed and power in his swing.
We examined some important metrics including his club head speed, ball speed, and launch angle. Based on these factors, we were able to recommend a set of clubs that would improve his game.
One important rule of thumb is that if you can't drive the ball over 200 yards, you should get a set of clubs with senior shafts. This will help increase your accuracy and distance. But if you're consistently driving it over 200 yards, then you don't need to make the switch.
AT A GLANCE: Our TOP 6 Picks For Golf Club Sets for Seniors On The Market In 2023
Another important consideration is your budget. If you're only going to be playing a few times a year, you don't need to spend a fortune on a new set of clubs. But if you're an avid golfer, it's worth investing in a quality set that will last you several years.
The new clubs gave my grandfather more confidence on the green. His shots were straighter and he was able to get farther down the fairway. His golf game improved dramatically and he had a lot more fun playing now that he could actually make some shots!
TOP 6 Picks For Golf Club Sets for Seniors in 2023
Bestseller No. 1
The Tour Edge brand needs no introduction. Tour Edge is unmatchable in terms of the design and quality of the components. This particular set comes with a driver, 3 wood, 5 wood, hybrid, SW, 5-PW, putter, and a sturdy golf bag.
The standout feature of this club set has to be the high-performing hybrid that has lots of distance, maximum forgiveness, and a low center of gravity.
Other than the hybrid, the blade putter is also worth noting. If you're a traditional golfer who likes their things to be simple, this putter will impress you for sure. With excellent alignment features, this blade-style putter is ideal for traditionalists.
Both the aesthetics and the feel of the putter are impeccable. They have an Anser-style construction, which helps in improving alignment and precision.
The 460cc titanium driver must also be mentioned. It comes with a low center of gravity and a large sweet spot. Overall, the Tour Edge Bazooka set boasts optimum quality and is one of the best golf club sets for senior men.
The set comes with graphite or steel shafts with senior flex options, catering to senior golfers with every swing speed and swing type. Furthermore, the set also features a sand wedge and a pitching wedge.
Lastly, the set comes with a golf bag that has 8 club dividers and compartments for your accessories. This bag has plenty of room for everything you'll need on the field as well as room to add more clubs later on.
Pros
Lightweight golf bag
Good feel
Affordable
High performing hybrid
Plenty of forgiveness
Huge distance
Cons
A little heavy
No mallet-style putter
Video Overview
Bestseller No. 1
Callaway Golf Men's Strata Ultimate Complete Golf Set (16-Piece, Right Hand, Steel)
Strata Ultimate is designed for ultimate distance and ultimate performance. This set includes: Driver, 3 wood, 4 & 5 Hybrid, 6 to 9 Iron, PW & SW, Putter, Stand Bag, 4 Head covers
Woods: Full titanium golf driver gives you a large sweet spot and more forgiveness to bomb it off the tee. A very forgiving 3 wood built for long, high flying shots in a more aerodynamic head shape
Hybrids: The 4 and 5 hybrids are great alternatives to long irons, so you can play with more confidence on a variety of shots
Callaway is a reputable brand and when it comes to producing golf sets for senior women, they stand out from the competition. This Strata Complete Set comes with a driver, 5 Wood, 5 Hybrid, 6 to 9 Iron, PW & SW, Putter, Stand Bag, and 3 Headcovers.
It contains all the necessary components for a flawless golf game between a group of senior women. To start off, the 460cc forged driver has an aerodynamic design, a large sweet spot, and generates efficient forgiveness for ensuring maximum distance.
The great thing about this golf set is that it meets all the requirements for senior golfers to enjoy a game with the utmost satisfaction. The woods produce efficient forgiveness and contact.
The irons are lightweight and have a progressive sole width technology for increased stability and distance. A pitching wedge and sand wedge are also included. The set also comes with a mallet-style putter.
With great alignment features, the putter gives you accuracy and complements the rest of the set.
To finish off, the set comes in a sturdy golf stand bag that has a sleek, realistic design, useful compartments, tee holders, and a back strap. All these features make the bag easy to carry and lightweight.
Pros
Forgiving and lightweight design
Can also be used as a beginner set
Reasonable price
Includes sand wedge
Modern technology
Quality putter
Cons
Not made for pros
Relatively expensive
Not so durable
Video Overview
3. Best Golf Irons For Senior Men Mid Handicappers: Cleveland Launcher XL Irons
Sale
Bestseller No. 1
CG Launcher XL 4-P ST R RH
XL HEAD DESIGN This is huge: a bigger head means an MOI of 3,081 g-cm2in the 7-Iron—ourmost ever in a Cleveland Golf game-improvement Iron. It's maximum distance with maximum fun.
MAINFRAME Designed using artificial intelligence, MainFrame variable face technology increases ball speed while unique weight pad designs ensure maximum forgiveness across the face.
ACTION MASS CB An 8g weight placed inside the end of the grip delivers better balance for more control without extra effort.
Cleveland is mostly known for making wedges but these irons are something that should be noticed. They are perfect for a mid-handicapper who's aiming for a higher ball flight and consistency.
To begin, the head design on the irons is massive which makes the sweet spot very easy to hit. Golfers can now feel the club head a little bit more thanks to the new Action Mass CB weighting, and overall consistency at impact has increased.
But, if you don't like the counter weight system or don't think it has improved your performance, you can also remove it.
When it comes to looks, you might be a little disappointed if you prefer a more refined style. The irons are a bit beefy, but they do increase confidence in the course. The feel of the irons is also worth mentioning.
The short irons might demand a little more time to get used to but the great thing is that the specially engineered grooves on these irons help to enhance short game spin.
These irons also come with a V-shaped sole, which is very forgiving. Overall, the clubs offer an excellent feel, are reasonably priced, and have features that will assist you in getting the ball high into the air.
Pros
Great control
Impressive tech
Very forgiving clubs
V-shaped sole
Affordable
Cons:
No so impressive short irons
A little clunky
Video Overview
4. Best Golf Irons For Senior Women Mid Handicappers: TaylorMade Stealth Irons
Bestseller No. 1
TaylorMade Stealth Iron Set Mens Righthanded
The New Look of Game Improvement - The original Cap Back Design allowed TaylorMade irons to eclipse the performance of traditional cavity backs, using multi-material construction to promote better forgiveness, distance and feel. Adding the all-new toe wrap construction takes performance to yet another level, driving weight even lower so you can take your game to new heights.
Fast and Forgiving - Powered by the all-new Cap Back Design with toe wrap construction, Stealth irons feature an intelligently positioned sweet spot that spans the most common impact points, delivering explosive ball speeds and consistency where golfers need it the most.
High Launching - Taking mass from the toe and placing it in the sole lowers CG by close to 1mm in some irons. The result Increased launch angle and peak height for a towering ball flight, long carry distances and heavy stopping power.
In the golfing community, TaylorMade is a well-recognized name. Firstly, the looks of these irons are to die for. These clubs are unquestionably for you if you're a golfer who values aesthetics on the field.
With regards to the tech of the irons, where should I start? The Echo damp technology reduces unwanted vibrations. The progressive inverted groove technology of the 4-PW along with its sweet spot maximizes performance.
The lofts are a little heavy but they provide maximum distance, which is something senior golfers find difficult to achieve. Senior golfers usually have slower swing speeds and for them, I recommend the graphite shafts.
They might be a little expensive but definitely worth the price if I take the performance into consideration.
Golfers should be attracted by the luxury, and stylish appearance on the shelf while also noticing the improved forgiveness on the irons. One downside can be the low spin but it is nothing a custom fitting cannot fix.
I adore the precision and range this club offers, which ought to make it easier for a mid – handicapper golfer to locate more greens.
Pros
Incredibly accurate
Pleasant feel and sound
Stronger lofts
Good looking irons
Great ball speed
Amazing tech
Cons
Needs consistent swing
Expensive
Low spin
Video Overview
5. Best Golf Irons For Senior Men High Handicappers: Callaway Rogue ST Max OS
Bestseller No. 1
Callaway Golf Rogue ST Max OS Iron Set (Right Hand, Steel Shaft, Regular Flex, 5 Iron - PW, Set of 6 Clubs)
Rogue ST MAX OS irons are Callaway's fastest irons ever. They're built with wide soles, enhanced offset, and a thicker topline vs. Rogue ST MAX. This provides confidence, high launch, and forgiveness for mid-to-high handicap players.
For the first time in the industry, they've combined high strength 450 steel with our A.I. designed Flash Face Cup. This delivers more ball speed and better ball speed consistency.
They've applied our new A.I. Face Optimization to Rogue ST MAX OS. It's unique for each model and loft to create spin rate consistency across the face. This delivers high launch and COR plus a more controlled landing angle to help hold greens.
With enhanced offset and wide soles, the Callaway Rogue ST Max OS is a set of great game improvement irons. As with all golf clubs by Callaway, you can be sure that you're getting high-quality equipment packed with contemporary technology to improve your game.
Although they aren't designed exclusively for senior golfers, these irons offer many features that will benefit the majority of senior golfers.
They have a thick topline and easy-to-launch performance, making the game more consistent for high handicap golfers. These features make the clubs very forgiving.
The A.I. Face Optimization on the irons is equally forgiving. This feature helps in getting consistent spin rates and makes the launch higher.
When it comes to power and distance, this is one of the fastest irons from Callaway. The large sweet spot creates great distance and maximizes speed. What helps the irons achieve more speed and distance is the Precision tungsten weighting.
The urethane microspheres on the clubhead have a great feel and sound. Despite its strong lofts, I noticed that this iron offers effortless launch, and the lightweight feel helps to boost club speed without sacrificing clubface control.
The Callaway Rogue ST OS irons are my top recommendation for those high handicappers with inconsistent shots. This set of clubs makes the game more manageable.
Pros:
Long irons
Packed with technology
Very forgiving
Easy to hit
Decently priced
Great looking irons
Cons:
Lots of offset
A little heavy
Thick topline
Video Overview
6. Best Golf irons For Senior Women High Handicappers: Mizuno JPX Hot Metal Irons
Bestseller No. 1
The JPX lineup by Mizuno is formidable and these hot metal irons are the most powerful in this range. With a mix of distance, feel and forgiveness, you are missing out if you don't have these irons.
Ideal for high handicap golfers, these irons are also quite great for beginners who are testing the game. Usually, with beginner irons, the appearance can be a bit disappointing.
But, you are bound to be impressed with the looks of these Mizuno irons. With large, forgiving irons, this classical-looking set will make you look good on the course.
The feel and control of the irons are also something that you should notice. Even though they are cast, the feel is amazing. With three sound ribs on the club head, they are lighter, stiffer, and have great acoustics. The great consistent distance of the irons is something I absolutely love.
Built for high handicappers, these irons are for you if you want room to improve your game. If you need more control and distance in your game, you must consider these irons.
Pros:
Great feel
Great for beginners too
Good looking irons
Consistent distance
Sturdy frame
Great finish
Cons:
Not the most forgiving
No hybrid mixed set
Video Overview
Senior Golf Clubs: What To Look For
Understanding Golf Club Technology
Club Head Size: The club head size is an important metric to consider when choosing a set of golf clubs. The rule of thumb is that if you can't drive the ball over 200 yards, you should get clubs with senior shafts. This will help increase your accuracy and distance. But if you're consistently driving it over 200 yards, then you don't need to make the switch.
Ball Speed: Ball speed is another important metric to consider when choosing golf clubs. The faster the ball speed, the farther the ball will travel. If you're looking to increase your distance, then you should get a set of clubs that has a high ball speed.
Launch Angle: Launch angle is the angle at which the ball leaves the club face. The higher the launch angle, the higher the ball will fly. If you're looking to add more height to your shots, then you should get a set of clubs with a high launch angle.
Club Head Material: The material of the club head is another important consideration. The most common materials are steel and titanium. Titanium is lighter than steel and provides a higher launch angle. It is also more expensive. If you're looking for a budget-friendly option, then steel is the way to go.
Lie Angle: The lie angle is the angle between the club face and the shaft. If you're looking to improve your accuracy, then you should get a set with a lower lie angle. This will help reduce the chance of the ball hooks or slices.
Weights: The weight of the club is another important consideration. The heavier the club, the more momentum it will have. If you're looking to add power to your shots, then you should get a set of clubs that are heavier.
Shaft Flex: Shaft flex is the amount of flexibility in the shaft. The more flexible the shaft, the easier it will be to hit the ball. If you're looking for more forgiveness, then you should get a set of clubs with a softer shaft.
Grip Size: The grip size is the diameter of the grip. If you have small hands, then you should get a set of clubs with a smaller grip. If you have large hands, then you should get a set of clubs with a larger grip.
Flex Point: The flex point is the point on the shaft where the most flexibility is. If you're looking for more forgiveness, then you should get a set of clubs with a lower flex point.
Should Older Golfers Get Customized Clubs?
When looking for a set of senior golf clubs, it is important to find the right fit. This means finding clubs that are the appropriate length, weight, and flex for your swing. You can have your clubs customized at most pro shops, or you can purchase a set that is already customized.
One of the main benefits of customizing your golf clubs is that you can have them fitted specifically to your swing. This will help you achieve better accuracy and distance with each shot. It is also important to consider the type of terrain you will be playing on.
If you typically play on hilly courses, you may want to opt for a set of clubs with more loft. And if you play mostly on flat courses, then you may want a set of clubs with less loft.
When having your clubs customized, you can also choose the type of grip that you prefer. There are several different types of grips available, so it is important to find one that feels comfortable in your hand and provides good control over the club.
Finally, when choosing a set of custom senior golf clubs, it is important to consider your budget. A good set of customized clubs can cost several thousand dollars. But remember, these clubs can last you several years, so they could be worth the investment.
Tips & Strategies If You're An Elderly Golfer
As we age, our bodies change and so does our golf game. Senior golfers need to adapt their game to suit their new physical abilities and limitations. Here are a few things that senior golfers should do differently than younger golfers:
Use lighter clubs: As we age, we tend to lose muscle mass and strength, which can lead to a loss of clubhead speed. Lighter clubs can help offset this loss of speed and help you maintain distance.
Use a higher lofted driver: A higher lofted driver will also help you maintain distance as your clubhead speed decreases. It will also help you avoid hitting the ball too low, which can lead to a loss of control.
Use shorter clubs: Again, as we age we lose muscle mass and strength. This can lead to a loss of clubhead speed and distance. Using shorter clubs can help offset these losses.
Take more practice swings: As we age, our coordination and balance can start to decline. Taking more practice swings can help you keep your swing on track and ensure that you're making solid contact with the ball.
Play from the forward tees: Playing from the forward tees will help you play a more manageable course and can help you avoid some of the longer, more difficult holes.
Use a cart: If walking the course is becoming too difficult, consider using a cart. This will help you conserve your energy for swinging and can make the round more enjoyable.
Don't be afraid to ask for help: If you're having trouble with your game, don't be afraid to ask for help from a friend or professional. They can offer tips and advice on how to improve your game.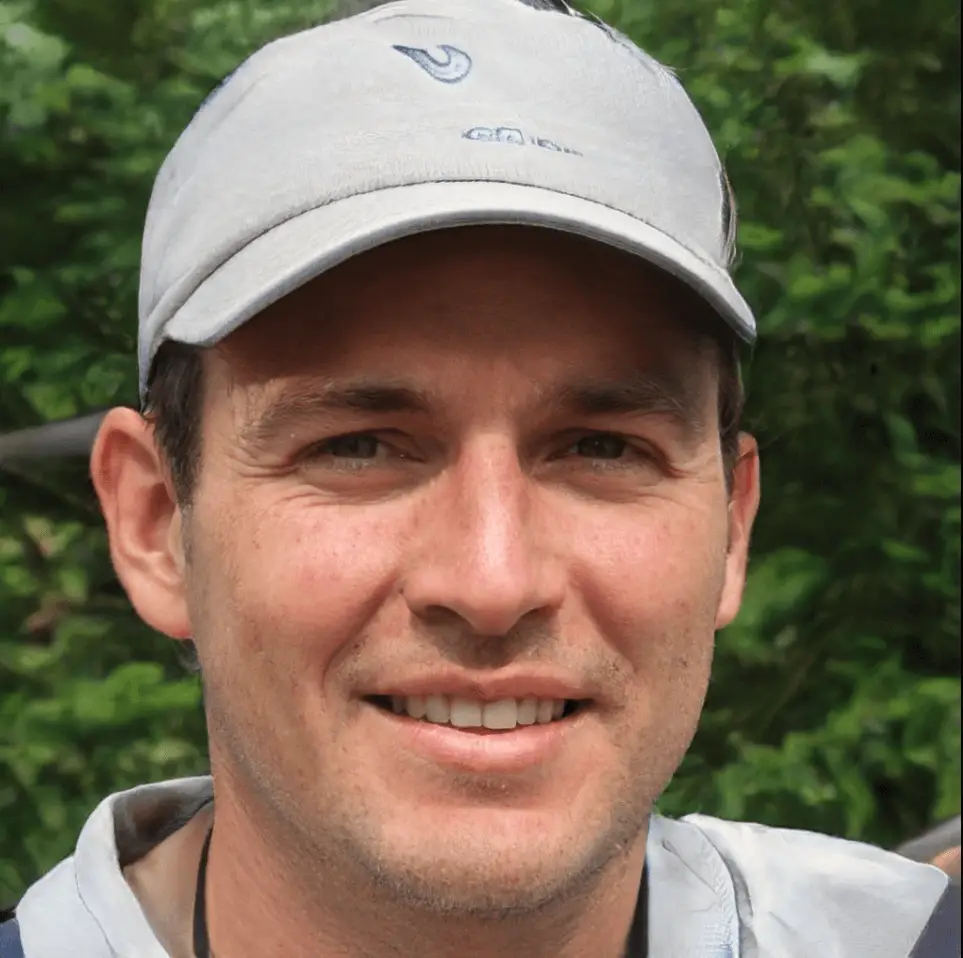 Hi, my name is Vince Richmond and I am the owner of earlygolfer.com. This blog is all about golfing, from tips and tricks to equipment reviews and everything in between. I have been golfing for over 20 years now and love the sport more than ever. I am always looking to improve my game and help others do the same. When I'm not golfing, I can be found spending time with my wife and two kids or playing some other sport (I'm a bit of a sports junkie). Thanks for reading and be sure to check out earlygolfer.com for all your golfing needs!