Please note that affiliate links may be included in some posts.
In short, no, PGA golfers can't bet on themselves
In fact, the PGA tour instituted an anti-gambling enterprise that went into effect Jan. 1 2018
The PGA Tour's "Integrity Program," announced in September 2017, seeks to keep competitions on all six tours authentic and free from any potential outside influences that could result from today's gaming culture.
The tour enlisted Genius Sports to help execute the program, which includes a bet-monitoring system and tracking potential on-site information sharing associated with gaming.
Players could participate in the tutorial via a link through their password-protected access to their respective tour websites
Although golf is steadily gaining popularity, it only contributed to 1 percent of all legal sports betting in 2019. In concrete terms, that means approximately $150 million worth of wagers (Source)
Gambling on golf is not new phenomenon- in fact, it's a small but growing part of the global, gaming industry. Some estimates say that gambling on golf generated around 150 million in 2019.
With so much money at stake, it's no wonder that the PGA Tour is taking steps to protect its players and competition from potential corruption.
The PGA Tour has enlisted Genius Sports to help install a program which includes a bet-monitoring system and tracking potential on-site information sharing related to gaming.
Players are required to watch an educational tutorial created by Genius Sports, and tour commissioner Jay Monahan has seen the video himself. Though he quipped that it's not "award winning," Monahan knows it's essential to be prescient regarding the threat of betting-related corruption on any tour.
While valuing what the tour is trying to accomplish, one veteran tour member said the issue could lead to unintentional consequences. "If I'm just talking among my friends about golf, and they ask me, 'How is so-and-so playing?' well, that might come back on me if they somehow try to use that information."
He added that there are "real problems this could cause" and fears that he might get in trouble for talking about golf with friends or media.
But the tour has decided that that is worth the chance to secure the virtue of the sport. Golf is a global game with a rich history, and the PGA Tour is committed to preserving its reputation as a fair and competitive competition.
With so much money at stake, it's essential that the tour takes whatever steps necessary to protect its players and competition.
So, Can PGA Golfers Bet on Themselves?
Professional players are never allowed to bet on themselves. Furthermore, they can't bet on a sport they participate in. Professional athletes can't bet on themselves because they can easily cheat for personal financial gain.
Remember, the best athletes usually earn sufficient money and don't need to gamble to increase their bank balance. However, lesser athletes with financial worries might be tempted to bet and make a profit.
Therefore, please keep reading to learn whether the PGA golfer can bet on themselves and the adversity they are likely to face.
The laws of sports differ depending on the country and state. However, multiple sports allow athletes to bet on themselves. In such sports, the players don't have the potential to fix the game outcome.
But they can play to the best of their ability. These sports include boxing, golf as well as tennis. However, this is still considered unethical and illegal in many places, including the USA.
Therefore, many PGA golfers, among other athletes, bet on themselves when overseas, where betting practices aren't prohibited. But remember, this might still be against the employers' contract and team rules.
What is Likely to Happen if Players Bet on Themselves
You must understand that there're multiple illegal sports professional ways players can bet on themselves. But what's likely to happen when a player gets caught? Well, this greatly depends on the player's team and contract. However, the outcome of such cases can be negative. In most cases, betting on yourself as a player can cost you your job. And this prevents many players from even attempting.
Do Sports Books Prevent Athletes from Betting on Themselves?
When you use a sportsbook to place your bet, you must place your ID for your bet to go through. This ID is then run via a specific system to find out if you are prohibited from betting on a particular sport or not. Furthermore, many online sportsbooks have similar account verification levels to prevent professional players from betting on themselves.
Similarly, numerous betting sites nowadays don't need an ID. More so if you place your bet in Bitcoin. This means you can bet on yourself anonymously. On the other hand, players also visit illegal cookies that can enable them to place their bets regardless of who they are.
Thus, as much as official sports books can prohibit athletes from betting on themselves. Nothing can prevent you from gambling on yourself via illegal bookie or even online.
How Do You Know That Sports Players Are Betting On Themselves?
As a player of a particular sport, you shouldn't allow greed to be your downfall. Many individuals who have tried to fix sports have gone down instantly since they stand a chance of winning cash that can be flagged up quickly. However, modern-day computers during this era have made it easy for organizations and bookmakers to tell irregular betting patterns.
How Can Sports Matches Get Fixed?
Athletics haven't been part of numerous betting scandals, but other sports have managed to fix matches. Remember, unusual betting schemes have been recognized in a few tennis and snooker matches over some years. Besides, you should know that fixed matches usually entail players that aren't good at winning tournaments or even participating actively in a tournament.
Football has also significantly suffered from match-fixing scandals. Such scandals usually involve two teams that can't win a league they're playing. With that said, FA and several governing bodies are against footballers betting on football matches globally.
Takeaway
Most players still bet as much as it's illegal for athletes to bet on themselves. This is due to the advanced technology of the internet. With the internet, a player can bet on himself, and it won't be easy for individuals to identify the player. However, betting on yourself as a professional player can cause you issues. This explains why you should focus on your profession rather than concentrating on betting on yourself illegally.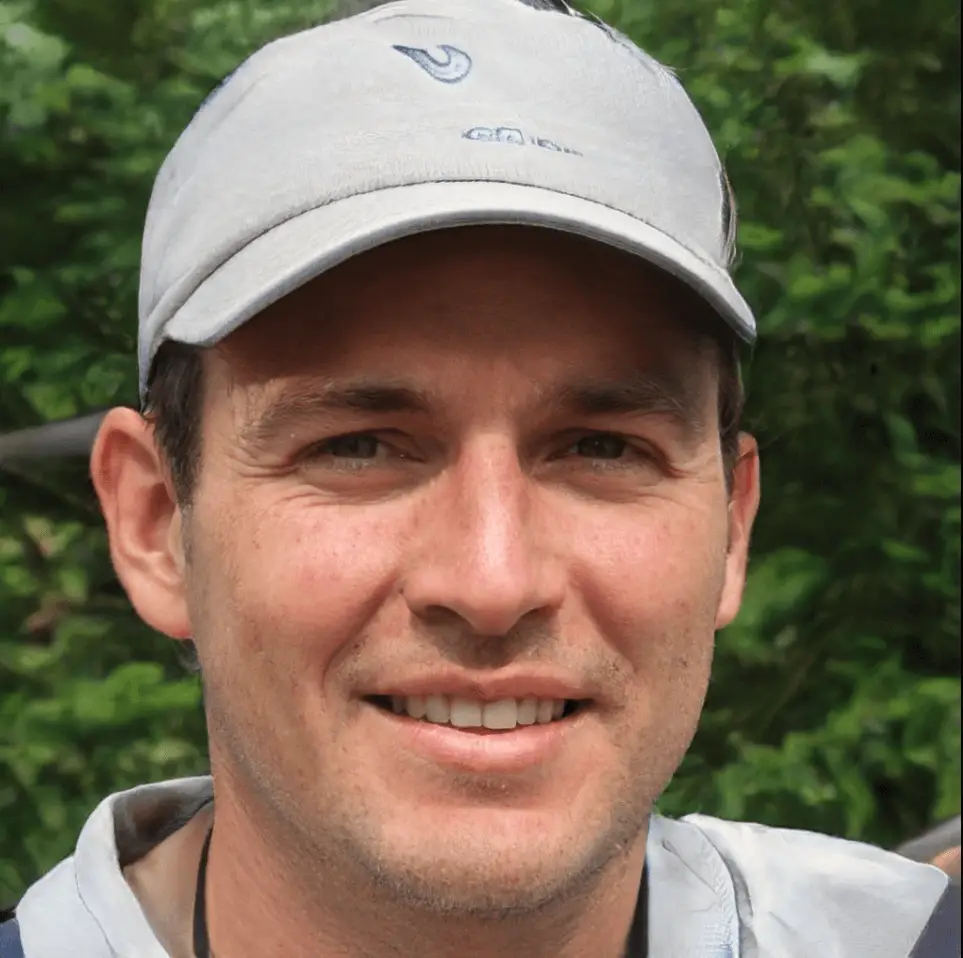 Hi, my name is Vince Richmond and I am the owner of earlygolfer.com. This blog is all about golfing, from tips and tricks to equipment reviews and everything in between. I have been golfing for over 20 years now and love the sport more than ever. I am always looking to improve my game and help others do the same. When I'm not golfing, I can be found spending time with my wife and two kids or playing some other sport (I'm a bit of a sports junkie). Thanks for reading and be sure to check out earlygolfer.com for all your golfing needs!