Please note that affiliate links may be included in some posts.
Women can wear leggings on most golf courses, but some ritzier establishments might require a more formal dress code, so it's best to call ahead to see what the guidelines are
My wife loves to play golf, but sometimes has to wear more formal clothing at our private club. She usually wears leggings when she plays golf, but sometimes has to wear slacks or a skirt.
She really hates having to wear more formal clothing, but she knows that it's necessary in order to play at our private club.
She likes leggings because they're comfortable and they allow her to move freely when she's playing golf. She also thinks that they look good and they help show off her curves.
Even though she doesn't like it, my wife always looks great when she's wearing formal clothing.
She always manages to look stylish and professional, even when she's playing golf in slacks or a skirt. I'm really proud of her and I love watching her play golf in formal clothing.
I know that my wife would rather wear leggings when she plays golf, but I also know that she understands the importance of wearing more formal clothing at our private club.
She knows that it's necessary in order to follow the club's dress code. And even though she doesn't like it, she always looks great when she's wearing formal clothing.
When you're about to play a round of golf, what do you wear? Are you gearing up with the wardrobe classics such as polo shirts, shorts, and trousers, or are you making your own fashion statements such as a tank top and leggings?
Among some of the ladies, a skirt makes the grade as an ideal choice to go with the top they're sporting.
In all honesty, whatever you wish to wear is up to you. It's your body and it's your game of golf that you're playing.
Whatever makes you comfortable that allows you to function should be the first priority. Whatever the fashion police have to say about it shouldn't matter.
To Wear or Not to Wear
Quite frankly, leggings such as compression or yoga pants are deemed acceptable golfing attire at most golf courses. However, if you're planning to play a game at a high-end country club or privatized golf course odds are you will be expected to wear something they deem as more appropriate.
The smart move to make would be to contact the golf course ahead of time to find out what their policies are. If there is a specific dress code in place it will be mentioned in the policy.
Whether it's mentioned or not, if you really want to be sure before arriving, contact the golf course directly and ask.
Among established golf courses, they usually have a website that will also state what's okay and what's not okay. Among the golf courses that do have a strict dress code, it will be mentioned.
Golf courses with stricter dress codes will also frown on golfers choosing to wear cargo pants, denim jeans, and joggers in place of what they deem acceptable golf attire. Municipal golf courses are usually more liberal when it comes to this.
However, being smart and finding out ahead of time just to be sure is a far better alternative than showing up with an assumption that could backfire.
From Head to Toe
Odds are if a high-end country club or private golf course has a specified dress code this will apply to what you wear from the top of your head to the bottom of your feet. It won't be just leggings to worry about here. If you intend to wear running shoes instead of golf shoes you may need to reconsider.
In all honesty, it would be in your best interest to favor golf shoes over running shoes. If the ground is wet, golf shoes have a better water resistance rating than most sneakers. You'll also find golf shoes are designed to have a better grip at the bottom.
This will make it easier for you to move around, not to mention get a good golf swing without losing your footing.
Wardrobe Suggestions
Should you be heading to a golf course that allows leggings, bear in mind you need something that will work best with your body. Aside from walking, how well can those leggings move with you as you swing a golf club?
Did you also know since leggings are so popular that there are brands that have managed to incorporate something similar to what's deemed as acceptable golf attire among more discerning courses?
While avid golfers usually have a wardrobe that has them fitted from head to toe so they can play the sport at their best, not everybody cares to cater to what's deemed as a typical golfer look.
There are some, including pros, that will favor running shoes. However, those are usually high-end brands that have a niche in designing footwear that is more versatile.
Between t-shirts and long-sleeved shirts, they're sometimes a preferred clothing option because they feel less heavy than a standard polo shirt. Some golfers claim it gives them better swing movement.
With this in mind, there are brands that have managed to step up their own game with designs that managed to receive nods of approval from country clubs and private golf courses. This also includes what is worn below the belt as well.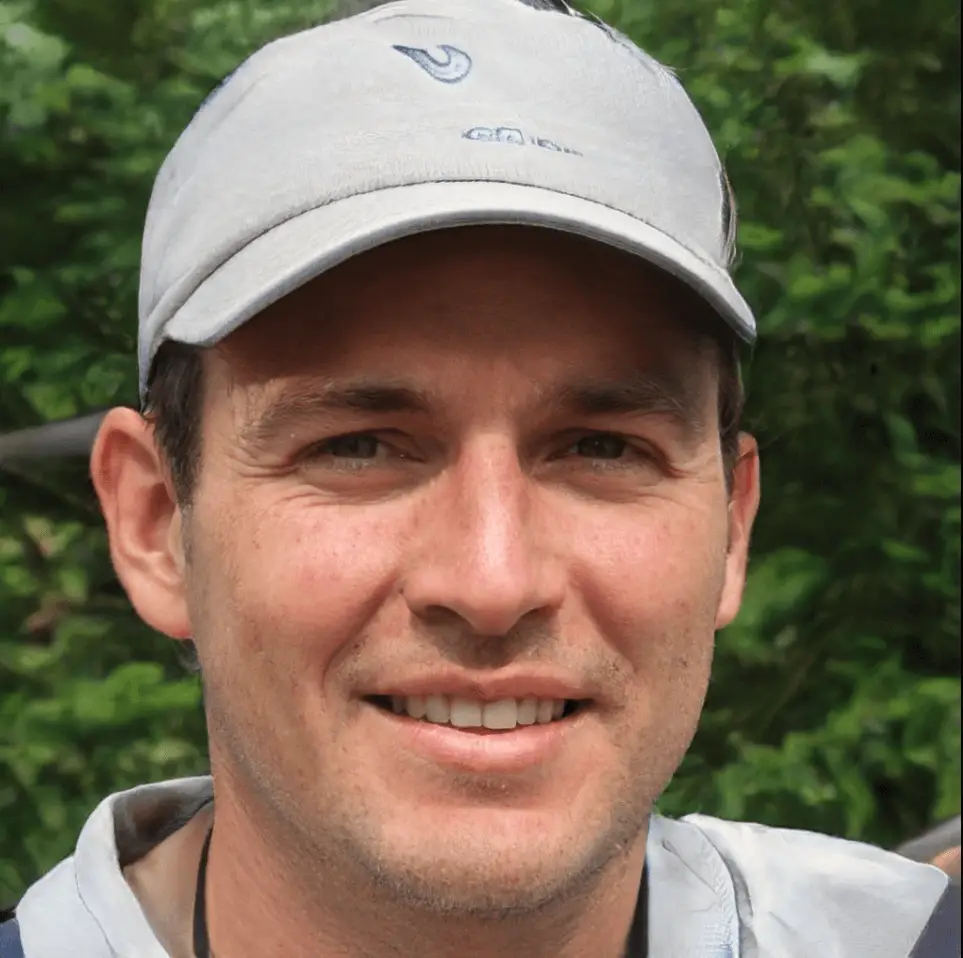 Hi, my name is Vince Richmond and I am the owner of earlygolfer.com. This blog is all about golfing, from tips and tricks to equipment reviews and everything in between. I have been golfing for over 20 years now and love the sport more than ever. I am always looking to improve my game and help others do the same. When I'm not golfing, I can be found spending time with my wife and two kids or playing some other sport (I'm a bit of a sports junkie). Thanks for reading and be sure to check out earlygolfer.com for all your golfing needs!