Please note that affiliate links may be included in some posts.
Golfers can still play golf during the winter months by following these guidelines:
Use a winter golf ball for increased distance and a softer feel in the cold
Warm up before and cool down after each practice session
While playing, keep hands warm with hand gels or gloves and dress in clothes that will keep you warm
Take more clubs when you play in the winter and go on a golf vacation to a warmer location.
Understand the differences between winter golf rules and the season
To enhance accuracy, add loft to Woods clubs and use a golf simulator during the winter months
And of course, have fun playing in the snow!
My best friend is a huge golfer. He loves the game, and he's really good at it. He's always been one of those people who can't sit still, so when he retired a few years ago, golf became his passion. He spends most of his days golfing now, and he's gotten pretty good at it.
But like all golfers, my friend hates the winter. The cold weather makes it difficult to play well, and the courses are often closed due to the weather conditions. He's tried all sorts of tactics to keep his game sharp during the winter months, but nothing has really worked.
This year, my friend decided to try some of the tips he saw floating around Reddit. He started by warming up before each practice session, and he took more club when playing in cold weather. He also booked a golf trip to somewhere warm so that he could get in some practice rounds before the real thing.
My friend has also been using a winter golf ball this year, which gives him a little more distance and feel in colder weather conditions. And finally, he's been keeping his hands warm with warming gels or gloves.
So far, these tips have helped my friend keep his game sharp during the winter months. He's looking forward to playing in some warmer-weather tournaments this year!
13 Tips For Golfers To Survive and Thrive during the Winter
Golfing is a year-round sport, but the winter can be particularly brutal on your equipment, putting skills, and short game. Of course, as a golfer, you probably can't wait for the warmer weather to arrive so you can get back out on the course.
But in the meantime, there are still plenty of ways to stay sharp and enjoy your game during the winter. With this in mind, we've put together 13 tips to help keep you golfing through the worst of winter.
1. Be sure to clean your clubs regularly
Don't forget the garage's important cleaning and sharpening tools when winter comes around! Dust, dirt, and moisture can wreak havoc on your equipment – especially during the winter. Cleaning your clubs at least once a month will help keep them in better playing condition.
2. Practice Indoors
Believe it or not, there are a lot of winter activities that you can do while waiting for the weather to improve. You can use this time to sharpen your skills and practice drills to improve your short game.
3. Always Be Prepared
While it can be difficult to play during the winter months, there are many ways that you may be able to practice and improve your game.
For example, you can install a putting green in your home or yard, find a place to rent a driving range and practice range, or purchase an indoor golf simulator that you can use during the winter months.
These options help keep you current and sharp when the other season's golfers are waiting for spring.
4. Switch Golf Balls
Switch to a ball designed for winter conditions, and try a different golf ball grip. Winter balls are designed with better distance and a softer feel to help reduce the effects of colder weather.
You can easily find these balls online or in your local pro shop.
5. Don't Forget To Warm Up, And Warm Down
Even if you are indoors practicing and hitting balls, you need to warm up before you begin and cool down afterward – just like outdoors.
It's easy to overwork your muscles and tendons by not warming up before and cooling down after intense practice sessions.
6. Keep your hands warm
It can be difficult to keep your hands warm when outside during the winter months.
Gloves are an obvious solution, but you should also try warming hand gels that absorb right into your skin to help warm up your hands. You may find this product at a local health or sporting goods store or buy it online.
7. Book a Golf Trip
Preferably, you should try to take a trip somewhere warm during the winter months. Even if it is just for a day or two, you can practice and get back into shape after being cooped up inside for so long!
8. Understand Winter Golf Rules
As much as you may want to play every day during this period, there are many rules that you need to follow.
The winter season is a great time for golf courses to conduct snowmobiles, ATVs, and other activities that may cause damage to the course.
9. Have the right equipment
Keeping your equipment in tip-top shape is part of the game, but you need to take extra care during the winter months. Clean it thoroughly and store it carefully.
Keep different items of golf equipment through the winter months to ensure you have everything you need to play golf when the weather gets nicer.
10. Add Loft to Your Woods
Altering the lie angle on your Woods can help you aim more consistently. Put some tape over the bottom of the club and alter it to suit your needs.
11. Be sure to have a nice winter golf outfit
Even though you will be outside in colder temperatures, you still want to look nice while playing golf during winter. Try some of these online stores for cozy-looking warm clothing, or check out your local sporting goods store!
(Here's what to wear to your first golf lesson.)
12. Take More Clubs
Many golfers leave their driver in the bag when they play during the winter months. This can limit their distance and accuracy, but with a little practice, you will get the same distance and accuracy as if you were using your driver all year long.
13. Play golf on a simulator
If you have access to a good indoor golf simulator, you can practice anytime during winter. This will help you develop your swing and keep your skills sharp as the other golfers wait for spring to arrive.
Tips for Golfers Playing Golf Courses during the Winter
Make sure to dress appropriately for the weather conditions. This means wearing plenty of warm layers, hats, and gloves.
Make sure to bring a thermos with hot coffee or tea to keep you warm.
Bring along some snacks to keep your energy up.
Start your round earlier in the day if possible, as the temperature will be colder later on.
Pace yourself and take your time: there's no need to rush when you're playing in cold weather conditions.
Be prepared for slower greens and harder fairways. The ball will travel less distances in the cold weather.
Keep your clubs clean and dry: moisture can cause them to rust.
Be prepared for the course to be covered in snow and ice. Take your time when walking around the course and be careful when making your shots.
Try to find a course that is less busy during the winter so you can avoid having to wait on other players.
Have fun! Even though playing golf in the winter can be more challenging, it can also be a lot of fun.
How golfing in the winter can help your golf game
Playing in the winter can help you prepare for playing in colder weather conditions later in the year.
The slower pace of play during the winter can give you more time to think about your shots.
Playing in the snow and ice can make you a better golfer by teaching you how to handle difficult course conditions.
Winter golf can be a lot of fun and a great way to challenge yourself as a golfer.
Conclusion
Whether you are an avid golfer or only play occasionally during the year, these tips can help you keep playing your game or even learn a new one while waiting for the weather to improve and the season to change.
By following these tips, you can make the most of the winter months and ensure you're ready to hit the course when the weather warms up. So don't let the cold keep you from enjoying your favorite game – get out there and start practicing!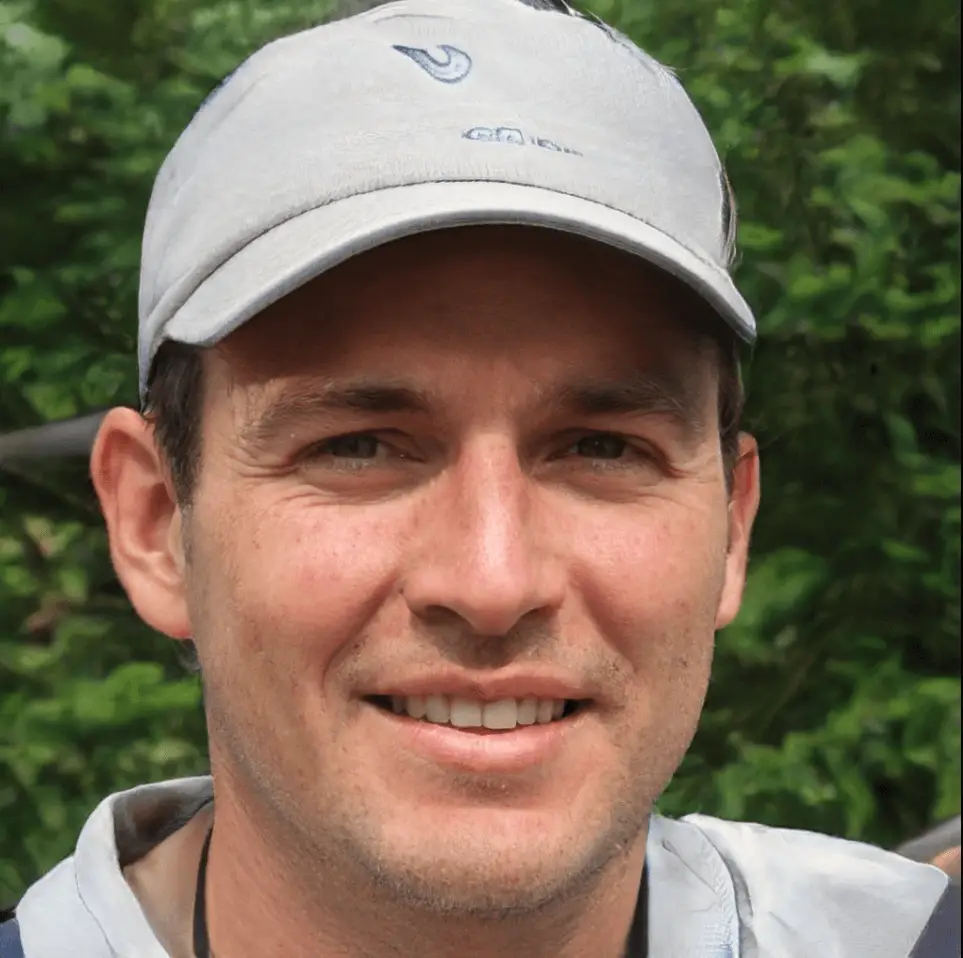 Hi, my name is Vince Richmond and I am the owner of earlygolfer.com. This blog is all about golfing, from tips and tricks to equipment reviews and everything in between. I have been golfing for over 20 years now and love the sport more than ever. I am always looking to improve my game and help others do the same. When I'm not golfing, I can be found spending time with my wife and two kids or playing some other sport (I'm a bit of a sports junkie). Thanks for reading and be sure to check out earlygolfer.com for all your golfing needs!