Please note that affiliate links may be included in some posts.
Yes, golf shoes definitely make a difference, here's why: 
Golf shoes provide the necessary traction and stability for a good swing
Newer models of golf shoes claim to result in improved distance because of better stability, in sole foam tech, and "ground connection."
Overall, all golfers should invest in a pair of these specialized shoes, even beginners.
The technology in modern golf shoes has developed a lot over recent years, with mesh uppers and outsoles that actually move with your foot, lush leathers, and fantastic styling.
They are also waterproof, which is a plus when playing in wet conditions
There is a variety of golf shoes on the market, so it's important to find the pair that fits your needs
Even beginners should invest in a good pair of golf shoes to improve their game- especially because many golf courses won't let you on without a pair!
I remember the day like it was yesterday.
I had just picked up a golf club for the first time and I was eager to try it out on the green. I had no idea what I was doing, but that didn't stop me from giving it a shot.
The only problem was that I wasn't wearing the right shoes.
At the time, I was clueless about the importance of having the right golf shoes. I was wearing a pair of old sneakers that I had been using for years. Needless to say, they weren't very effective on the green.
My feet would slip all over the place and it was really hard to make any progress.
Eventually, I realized that I needed to get a pair of golf shoes if I wanted to improve my game. So I started doing some research online and eventually settled on a pair of shoes from SQAIRZ.
I have to say, these shoes were a game changer for me. Not only were they incredibly comfortable, but they also provided great traction on the green.
With these shoes, I was finally able to make some progress on the green and start getting better at golf.
So if you're just starting out and you're wondering if you need to buy golf shoes, my answer is yes – you absolutely need to have a good pair of golf shoes if you want to improve your game. Trust me, it makes a world of difference.
So, are golf shoes actually necessary?
When most people think of golf, they think of a leisurely game played by old rich men in uncomfortable clothing. One reason is the fancy golf shoes that some golfers wear on the course. All golfers, beginners, and pros wear these shoes.
But since they don't need any ball kicking and the golf course is always well-manicured, do golf shoes make a difference? Of course, they do! They might not seem like it, but golf shoes provide several benefits that can improve your game.
Here are some of the ways golf shoes can help you play better golf:
Waterproofing
One of the main benefits of golf shoes is that they are waterproof. This means you can wear them in all types of weather and not worry about your feet getting wet. Wet feet can lead to blisters, which can be extremely painful and cause you to take time off from playing golf.
Grip and traction
Another benefit of golf shoes is that they provide grip and traction. This is important because it helps you maintain balance and stability when swinging your club. If you don't have proper grip and traction, you may slip or lose your balance, leading to an inaccurate shot.
You want to ensure you stay steady throughout your swing, and golf shoes can help you do that. If the ground is slanty, the boots will ensure you won't roll your ankle as you drive the ball.
Flexibility and comfort
Professional golfers know that having the proper footwear gives them the necessary flexibility. This is especially important when making those all-important shots, as you need to be able to move your feet freely to maintain balance.
If the ball lands in one of those spots that require you to take a big step, you'll be glad you're wearing shoes that allow your feet to move.
How to Choose the A Solid Pair of Golf Shoes
Now that you know golf shoes make a huge difference, you might be wondering how to choose the right pair for you. Here are a few factors to keep in mind when shopping for golf shoes:
Size and fit
The most crucial factor to consider when choosing golf shoes is size and fit. You want to make sure the shoes are comfortable and fit well. Otherwise, you'll be distracted by your feet and unable to focus on your game.
Types of Golf Shoes
There are two main types of golf shoes: spiked and spikeless. Spiked golf shoes have metal or plastic spikes on the bottom that dig into the ground as you walk. This gives them excellent traction, so they're great for playing on wet or slippery courses.
Spikeless golf shoes have small nubs on the bottom instead of spikes. They don't provide quite as much grip as spiked shoes, but they're much more versatile – most spikeless shoes can be worn both on and off the golf course.
Materials Used in Golf Shoes
Most golf shoes are made from either leather or synthetic materials. Leather is durable and breathable, but it can be expensive and tough to break.
Synthetic materials are usually more affordable, but they don't always hold up well over time. If you opt for a synthetic shoe, ensure it has plenty of reinforced stitching in high-wear areas like the toe box.
Cleat design is important too
Cleats with wide bases provide more stability, while cleats with small bases allow greater mobility. You might also want to consider a waterproof shoe if you live in an area with cool, wet weather (or if you just like to play a lot!).
Waterproof shoes are made with special membranes that keep your feet dry even when standing in puddles – trust us, they're worth the investment!
Conclusion
As you can see, there are several benefits to wearing golf shoes. They can help keep your feet dry, provide grip and traction, and be flexible and comfortable. So next time you head out to the course, ensure you wear a pair of golf shoes.
When buying a pair, ensure you get the right size and fit. You should also decide whether you want spiked or spikeless golf shoes and consider the materials they're made from.
And finally, think about the cleat design – wide or narrow base? With all of these factors in mind, you'll surely find the perfect golf shoes.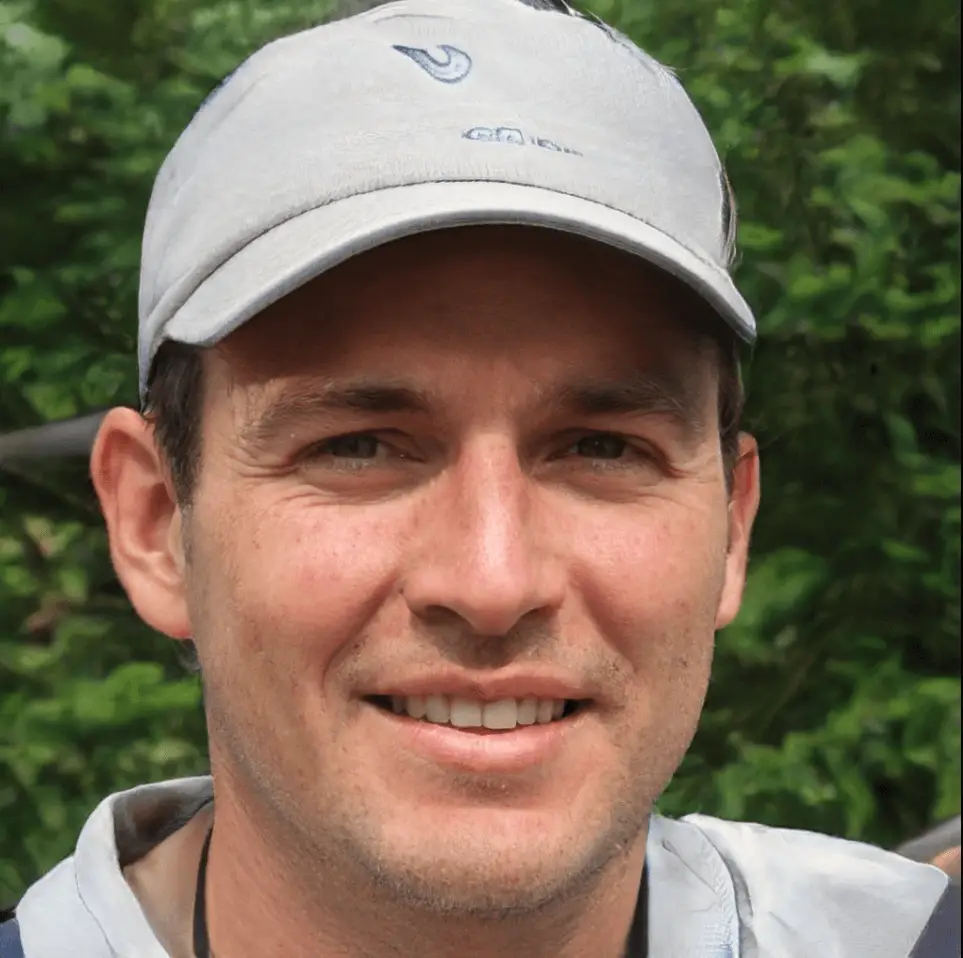 Hi, my name is Vince Richmond and I am the owner of earlygolfer.com. This blog is all about golfing, from tips and tricks to equipment reviews and everything in between. I have been golfing for over 20 years now and love the sport more than ever. I am always looking to improve my game and help others do the same. When I'm not golfing, I can be found spending time with my wife and two kids or playing some other sport (I'm a bit of a sports junkie). Thanks for reading and be sure to check out earlygolfer.com for all your golfing needs!