Please note that affiliate links may be included in some posts.
Sam Woods is the daughter of pro golfer Tiger Woods and his ex-wife Elin Nordegren
Sam was born in 2007 and her parents have joint custody of her
So far, it is unknown if she will follow in her father's footsteps and become a professional golfer, but she has been seen accompanying him to competitions and cheering him on
Her name was given to her by her grandfather, who referred to Tiger Woods as "Sam" when he was younger
Sam Alexis Woods is the 15-year-old daughter of the American golf icon Tiger Woods. She is one of his children with Elin Nordegren, his former wife from their marriage between 2004 and 2010.
Her younger brother named, Charlie Axel, was born on 8th February 2009, plus a half-brother, Arthur, who is from the relationship between her mother and the former NFL player Jordan Cameron. (Source).
Given that Tiger is talented at golf, it is not unusual for many people to ask, is Tiger Woods Daughter a golfer? Even though her father is the ultimate golfer, Sam is not interested in golf. What captures her heart, it seems, is soccer.
This can be backed by the many times Woods has talked of the amount of time he has spent on her soccer games and practices. This includes the many photos he has shared of his daughter attending professional matches and meeting U.S. Women's National Team stars. (Source).
However, he says she held a golf club some weeks after her birth. She could not hold it, but it was put in her cot. She has even played golf for her father, even if she is not passionate about it. An example is in the Masters' Par-3 Contest.
There is nothing wrong with her liking soccer than her father's profession; only time will tell if there is another sports star budding off the Woods clan. However, she frequently accompanies her father to golf competitions, and he tells her about it. In addition, she has been seen in some big golf tournaments cheering for her father.
Biographical details
am Alexis Woods was born on 18th June 2007, on an early Monday morning. She was born just a few hours after Tiger Woods came up as a runner-up at the 2007 U.S. Open. Her parents, Tiger and Elin, shared pictures of her a short while after her birth. (Source).
Tiger said, in a press conference, that her birth was not life-threatening, although her mother had to be admitted due to a few problems. He said that he wanted to be there, but Elin and the doctor urged him to go and get a win, which he came close to. However, he considers that night to be way much more rewarding than any win he has ever had.
Her name
Most people assume "Sam" to be a nickname, but it's not. This is her actual name. It is the name that was usually used by Tiger Woods' father, Earl Woods, in reference to a young Tiger. He says that his father used to call him by the name because, to him, he looked "more like a Sam."
Her parents
Tiger Woods and Elin Nordegren are her parents. Elin is a former model from Sweden who was introduced to Tiger in 2001 by Jesper Parnevik, a Swedish golfer who employed her as an au pair. (Source).
Her father, Barbro Holmberg, was a minister of migration. Tiger proposed to her in 2003, and they got married the following year in October at the Sandy Lane resort in Barbados. They lived in the suburbs of Orlando City in Florida, at Isleworth, a community in Windermere.
In 2009, several women spoke of the sexual relations they had with Tiger, which caused his marriage to Elin to crumble and cause a ditch in his career. He apologized, but the damage to his reputation was serious. He even lost a couple of sponsorships. They divorced in 2010.
Despite the divorce, they have spoken highly of one another from time to time. Elin has praised him for being a great father. Tiger has also talked of her as being one of his best friends. They have centered their relationship around their children.
Custody situation
As part of their settlement during the divorce, the parents have joint custody of the kids. This enables Sam and her brother to split time between their father and mother. Their amicable situation has been attributed to their maintaining open communication concerning their children.
Regarding whether Sam will play golf, we can only wait to see if she will pick an interest in it as she gets older.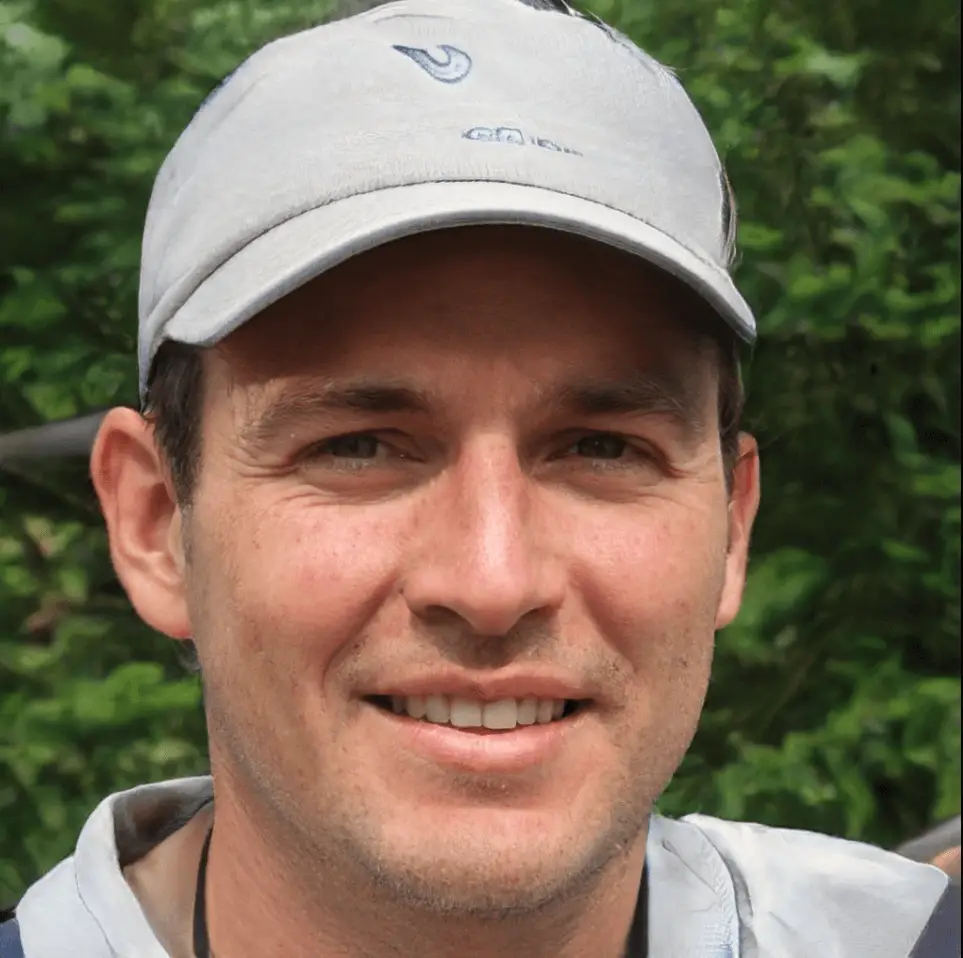 Hi, my name is Vince Richmond and I am the owner of earlygolfer.com. This blog is all about golfing, from tips and tricks to equipment reviews and everything in between. I have been golfing for over 20 years now and love the sport more than ever. I am always looking to improve my game and help others do the same. When I'm not golfing, I can be found spending time with my wife and two kids or playing some other sport (I'm a bit of a sports junkie). Thanks for reading and be sure to check out earlygolfer.com for all your golfing needs!