Please note that affiliate links may be included in some posts.
Greetings fellow golf enthusiasts! If you're anything like me, constantly on the hunt for breathtaking and challenging golf courses, then Eagles Pride Golf Course should pique your interest.
This gem offers 27 championship holes, aesthetically framed by the majesty of Mount Rainier. Its diverse landscapes and plentiful wildlife make every game not just a test of skill but also an encounter with nature's beauty.
So how about we explore this Pacific Northwest golfing paradise together? Grab those clubs – it's time to tee off on this grand adventure!
Key Takeaways
Eagles Pride Golf Course is a championship course located in the Pacific Northwest, offering 27 challenging and beautiful holes surrounded by the stunning views of Mount Rainier.
The course features well – maintained fairways and greens, abundant trees, and elevation changes that provide an exciting challenge for golfers of all skill levels.
Golfers can take advantage of practice facilities and instruction options to improve their game, including a driving range, putting greens, chipping areas, group lessons, and private lessons with PGA professionals.
The course offers rental services for golf equipment and has received positive feedback from golfers who praise its design, scenic beauty, forgiving rough, friendly staff, availability to the public despite being on a military base.
Overview of Eagles Pride Golf Course
Eagles Pride Golf Course is a championship course located in the Pacific Northwest, offering a stunning golfing experience surrounded by the beauty of Mount Rainier. The course is easily accessible from Dupont, Western Washington, Fort Lewis, Tacoma, Lacey, Hawks Prairie, and JBLM.
Location and accessibility
Eagles Pride Golf Course sits in DuPont, near Tacoma. It's on a military base, but anyone can come and play! You don't need to be in the army. It's easy to get here from places like Lacey or Hawks Prairie.
In fact, it's right under Mount Rainier. So even if you're not playing golf, you'll love the view.
Course details and features
Eagles Pride Golf Course is a championship course located in the Pacific Northwest, near Mount Rainier. It offers 27 holes of golf that are both beautiful and challenging. The fairways and greens are meticulously maintained, providing an exceptional playing experience.
The course features an abundance of trees, adding to its scenic beauty, as well as elevation changes that add an extra challenge for golfers. With tee boxes designed for players of all skill levels, Eagles Pride ensures a fair and enjoyable game for everyone.
Whether you're a beginner or a seasoned golfer, this course has something to offer for everyone.
Practice and instruction offerings
At Eagles Pride Golf Course, we offer a range of practice and instruction options to help golfers improve their game. Whether you're a beginner looking to learn the basics or an experienced player aiming to refine your skills, our facilities and knowledgeable staff are here to support you. Here's what you can expect:
Driving Range: Practice your swing at our spacious driving range, complete with both grass and mat teeing areas. Warm up before your round or focus on specific aspects of your game.
Putting Greens: Sharpen your putting skills on our well-maintained greens. Experience different speeds and slopes to challenge yourself and improve your scoring ability.
Chipping Areas: Work on your short game at our dedicated chipping areas. Practice various shots from different lies and distances to develop touch and precision around the greens.
Group Lessons: Join one of our group lessons led by our expert instructors. Learn proper techniques, course management strategies, and tips for improving consistency in a supportive environment.
Private Lessons: For personalized instruction tailored to your needs, book a private lesson with one of our PGA professionals. Receive individualized feedback and guidance to take your game to the next level.
Challenging and Beautiful Features of the Course
The challenging and beautiful features of Eagles Pride Golf Course include its abundance of trees and elevation changes, as well as its well-maintained fairways and greens.
Abundance of trees and elevation changes
As you navigate through Eagles Pride Golf Course, you'll encounter an abundance of trees and elevation changes that make for a truly captivating and challenging golf experience. The fairways and greens are lined with beautiful trees, adding to the scenic views while also posing an exciting obstacle for your shots.
Additionally, the course features tricky elevation changes that add another layer of complexity to your game. Whether you're a seasoned golfer looking for a new challenge or just starting out, these natural elements will test your skills and keep you engaged throughout your round.
So get ready to embrace the beauty and excitement of playing amidst the breathtaking landscapes of Eagles Pride Golf Course!
Well-maintained fairways and greens
The fairways and greens at Eagles Pride Golf Course are meticulously maintained to provide golfers with a top-quality playing experience. The greens are exceptional, smooth, and true, making every putt a pleasure.
The fairways are perfectly groomed, allowing your ball to roll smoothly and effortlessly from tee to green. Whether you're a scratch golfer or just starting out, you'll appreciate the excellent condition of the fairways and greens at Eagles Pride Golf Course.
Scenic views and natural elements
As you make your way through Eagles Pride Golf Course, be prepared to be captivated by the breathtaking scenic views and natural elements that surround you. Situated in the shadow of majestic Mount Rainier, this course offers a truly picturesque experience for golfers.
The course is nestled among an abundance of trees, creating a beautiful backdrop as you navigate each hole. As you focus on your game, don't forget to take a moment to appreciate the stunning wildlife that calls this course home – from birds soaring overhead to other creatures roaming nearby.
Whether it's the rolling hills or the vibrant colors of nature, every golfer at Eagles Pride is treated to a visually captivating experience like no other.
Golfing Experience at Eagles Pride
Tee times and reservations are easy to book online, ensuring a seamless golfing experience.
Tee times and reservations
To book a tee time at Eagles Pride Golf Course, you can easily make a reservation in advance. Here's what you need to know:
Reservations can be made by calling the golf course directly at [insert phone number].
It is recommended to book your tee time as early as possible to secure your preferred date and time.
The staff at Eagles Pride Golf Course is friendly and accommodating, so don't hesitate to reach out if you have any special requests or questions.
When making a reservation, provide your preferred date and time, as well as the number of players in your group.
Walk – ins are also welcome, but availability may be limited during peak times.
If you need to cancel or modify your reservation, kindly inform the golf course in advance.
Rental services and equipment availability
At Eagles Pride Golf Course, we understand that not everyone has their own golf equipment. That's why we offer rental services and have a variety of equipment available for you to use during your round of golf. Whether you need a set of clubs, golf carts, or even pull carts, we have you covered. We want to make sure that every golfer has everything they need to enjoy their experience on our beautiful course. So if you don't have your own gear, no worries! We've got you covered with our rental services and equipment availability.
Golfer feedback and reviews
Golfers who have visited Eagles Pride Golf Course have shared their experiences and reviews, and they're overwhelmingly positive. Let's take a closer look at some of these feedbacks.
| Golfer | Review |
| --- | --- |
| John | "The course is challenging but fair. The abundance of trees and elevation changes make it a good test for any golfer. The views of Mount Rainier are simply breathtaking." |
| Susan | "Eagles Pride Golf Course is beautifully designed with well-maintained fairways and exceptional greens. The forgiving rough and different tee boxes make it suitable for all levels." |
| George | "Had an amazing time playing on this course. The natural beauty, coupled with the wildlife, made the whole experience memorable. The course's classic design is both player-friendly and challenging." |
| Maria | "The course is on a military base, yet open to the public. The staff is friendly, the rental services are top-notch, and there's even a simulator for indoor golf options." |
| Jack | "There's a total of 27 championship holes to choose from. The course offers a high-quality playing experience. The views and surroundings are stunning." |
The feedback speaks for itself, Eagles Pride Golf Course provides a unique and enjoyable golfing experience for all skill levels with its beautiful and challenging design.
Additional Recreational Activities and Amenities
Indoor golf options are available at Eagles Pride, including a state-of-the-art simulator for a unique and immersive experience.
Simulator and indoor golf options
Eagles Pride Golf Course offers golfers the opportunity to continue their game even when the weather doesn't cooperate. Here are some great options for indoor and simulator golf:
Indoor Golf: The course has an indoor facility where you can practice your swing and play a virtual round of golf. It's a great way to keep your game sharp during those rainy or cold days.
Simulator Golf: Eagles Pride Golf Course has state-of-the-art simulators that allow you to play some of the world's most famous courses without leaving the comfort of the clubhouse. It's like having your own private golf vacation!
Realistic Experience: These simulators provide an incredibly realistic experience, with accurate ball flight and detailed graphics. You'll feel like you're actually on the course as you navigate through each hole.
Practice and Lessons: In addition to playing virtual rounds, you can also use the simulators for practice sessions or take lessons from a professional instructor. It's a convenient way to work on your swing mechanics and improve your game.
Fun for Everyone: Whether you're a seasoned golfer looking to fine-tune your skills or a beginner wanting to learn the game, Eagles Pride's indoor and simulator options are suitable for all levels of players.
Other recreational offerings on-site
Eagles Pride Golf Course not only offers a great golfing experience but also provides other recreational activities and amenities to enhance your visit. Here are some of the things you can enjoy while at the course:
Indoor Golf Options: If the weather isn't cooperating or you prefer a different experience, Eagles Pride offers indoor golf options. You can still practice your swing and enjoy a round of golf without worrying about the elements.
Simulator: The course has a simulator that allows you to play virtual rounds on famous courses from around the world. This is a fun way to challenge yourself and try out different courses without actually leaving Eagles Pride.
Dining Options: After a day on the course, you can relax and refuel at one of the on-site dining options. Whether you're in the mood for a quick snack or a full meal, there are choices available to satisfy your appetite.
Events and Tournaments: Eagles Pride hosts various events and tournaments throughout the year. These provide opportunities to compete against fellow golfers, meet new people, and enjoy some friendly competition.
Pro Shop: The pro shop at Eagles Pride is stocked with everything you need for your round of golf. From equipment rentals to apparel and accessories, you'll find what you need to enhance your game and look good doing it.
Nearby attractions and things to do
If you're looking for more than just golf, Eagles Pride Golf Course offers plenty of nearby attractions and activities to enjoy. Here are some options to consider:
Explore the stunning beauty of Mount Rainier, located near the course. Take a scenic hike or enjoy a picnic in this picturesque national park.
Visit the charming town of DuPont, located just a short drive away. Discover local shops, restaurants, and historical sites that showcase the area's rich history.
Check out the vibrant city of Tacoma, which offers a variety of cultural attractions such as museums, art galleries, and live performances.
Head to Lacey and explore its beautiful parks and lakes. Enjoy outdoor recreational activities like hiking, fishing, or kayaking.
Take a trip to Hawks Prairie and immerse yourself in nature. This wildlife – filled area is perfect for birdwatching or simply enjoying a peaceful walk in the great outdoors.
Conclusion and Invitation to Experience Eagles Pride Golf Course
Come and experience the breathtaking beauty and exciting challenges of Eagles Pride Golf Course. With its stunning views, well-maintained fairways, and abundance of trees, this championship course is a paradise for golfers of all skill levels.
Whether you're a beginner or an experienced player, Eagles Pride offers a truly unforgettable golfing experience. So grab your clubs and book your tee time today – you won't be disappointed!
FAQs
1. What is it like to play at Eagles Pride Golf Course?
Eagles Pride is a scenic golf course that provides a golfing challenge with its championship design, beautiful scenery of Western Washington and Mount Rainier.
2. Where can I find the Eagles Pride Golf Course?
The Eagles Pride Golf Course sits near JBLM Joint Base Lewis-McChord, close to Fort Lewis, Lacey and DuPont areas in Western Washington.
3. Who should try out the Eagles Pride Golf Course?
The Hawks Prairie golfing community highly recommends this beautiful course for all golfing enthusiasts who love both beauty and challenge.
4. What amenities does Eagle's Pride offer?
The Eagle's pride offers many golf course facilities such as driving ranges, clubhouses equipped with food services and expert trainers ready to assist players.
5.What makes playing at Eagle's pride different from other golf courses?
Experience the blend of beauty with challenging gameplay at Eagle's pride which gives you a unique experience compared to other standard courses.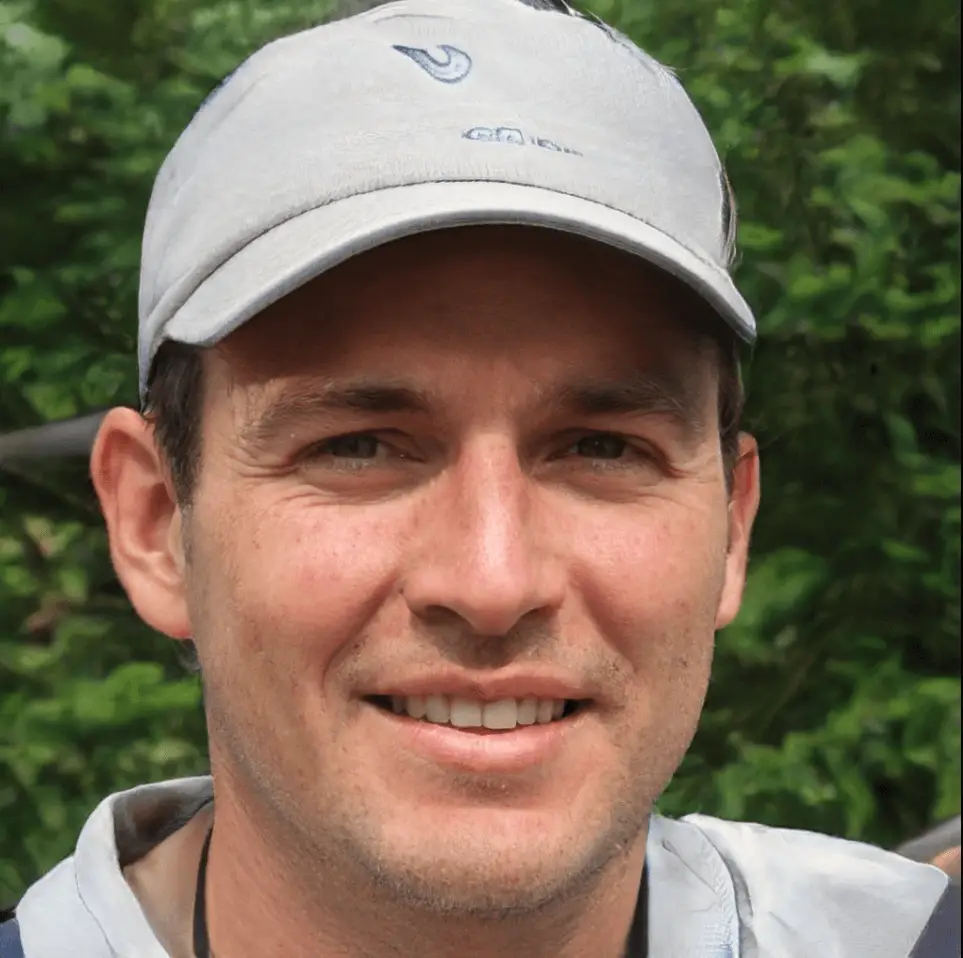 Hi, my name is Vince Richmond and I am the owner of earlygolfer.com. This blog is all about golfing, from tips and tricks to equipment reviews and everything in between. I have been golfing for over 20 years now and love the sport more than ever. I am always looking to improve my game and help others do the same. When I'm not golfing, I can be found spending time with my wife and two kids or playing some other sport (I'm a bit of a sports junkie). Thanks for reading and be sure to check out earlygolfer.com for all your golfing needs!