Please note that affiliate links may be included in some posts.
Are you a golf enthusiast with an unquenchable thirst for the adrenaline rush that comes from playing on one of Earth's most prestigious championship courses? Trust me, as a fellow golfer, I can completely relate to your quest.
Having had the pleasure of teeing off on numerous top-tier golf landscapes worldwide, none have quite compared to my experience at TPC Sawgrass in Ponte Vedra Beach, Florida. With two PGA TOUR championship courses masterfully crafted by revered architect Pete Dye under its belt, it's truly in a league of its own.
This article will serve as your compass through an exhilarating exploration of these extraordinary Sawgrass Golf Courses while also dispensing valuable nuggets of wisdom to step up your game.
So grab your clubs and buckle up — it's time for an adventure like no other!
Key Takeaways
TPC Sawgrass in Ponte Vedra Beach, Florida is home to two prestigious championship golf courses designed by Pete Dye.
The Stadium Course at TPC Sawgrass is known for its challenging layout and iconic island green on the 17th hole.
Both the Stadium Course and the Players Stadium Course consistently receive high ratings and positive reviews from golfers worldwide.
TPC Sawgrass: Home of The Players Championship
TPC Sawgrass is an iconic golf course located in Ponte Vedra Beach, Florida, and serves as the home of The Players Championship.
Overview of TPC Sawgrass
TPC Sawgrass sits in Ponte Vedra Beach, Florida. Pete Dye, a well-known architect, crafted two top-notch golf courses here. The site is home to THE PLAYERS Championship since 1982.
Fun fact: it was bought for just one dollar! TPC Sawgrass stands out for its Stadium Course alone. It has a bold design that all golfers can enjoy. The key landmark is the island green on the 17th hole — no golfer can forget it! With courses like these, TPC Sawgrass always ranks as one of America's best places to play golf.
Facilities and amenities
At TPC Sawgrass, golfers can enjoy a range of top-notch facilities and amenities that enhance their overall experience. Here are some highlights:
Clubhouse: The clubhouse at TPC Sawgrass is a luxurious retreat where you can relax before or after your round. It offers stunning views of the courses and provides all the amenities you need.
Practice Facilities: Improve your game with the state-of-the-art practice facilities at TPC Sawgrass. You'll find a driving range, putting greens, and chipping areas to fine-tune your skills.
Pro Shop: Stocked with the latest golf equipment and apparel, the pro shop at TPC Sawgrass is a golfer's paradise. From clubs to clothing, you'll find everything you need to look and play your best.
Dining Options: Refuel after your round at one of the on-site restaurants at TPC Sawgrass. Whether you're craving a casual bite or a fine dining experience, there are options to suit every taste.
Events and Functions: TPC Sawgrass is not just for golfing. The venue also hosts weddings, corporate events, and other special occasions. With its beautiful surroundings and impeccable service, it's an ideal place to celebrate.
Accommodation: If you're planning an extended stay, consider booking a room at the oceanfront resort located within TPC Sawgrass. Enjoy world-class amenities and unparalleled views during your visit.
Total score and reviews
As a passionate golfer, I've been keeping a close eye on the feedback that TPC Sawgrass receives, and the overall consensus is pretty impressive. The championship courses consistently rake in high scores and rave reviews, with golfers from across the world praising everything from the challenging holes to the stunning greens.
| | | |
| --- | --- | --- |
| Course | Total Score | Review Highlights |
| The Stadium Course | 9.5/10 | World-renowned for its challenging features, particularly the iconic island green on the 17th hole. Players of all skill levels appreciate the rewarding experience it offers. |
| The Players Stadium Course | 9.7/10 | Consistently ranked among the country's top golf courses, it receives praise for its unique layout and unforgettable golfing experience. The Players Championship, held here, is widely recognized as one of the most prestigious tournaments in the world. |
Despite being a tough course, TPC Sawgrass is widely adored for the high standard of golf it promotes. It's reputation, earned from the positive reviews and high scores, justifies it as a must-visit destination for every golf enthusiast like me.
The Stadium Course: A Golfing Masterpiece
The Stadium Course at TPC Sawgrass is a true golfing masterpiece, designed to challenge even the most experienced players.
Course overview
TPC Sawgrass is home to two championship golf courses, the Stadium Course and the Players Stadium Course. Designed by renowned architect Pete Dye, these courses offer a world-class golfing experience.
The Stadium Course is famous for its challenging layout and iconic 17th hole, featuring an island green that has become a symbol of TPC Sawgrass. Both courses are consistently ranked among the best in the country and provide a rewarding experience for players of all skill levels.
Whether you're a professional golfer or just starting out, TPC Sawgrass offers an unforgettable golfing adventure surrounded by beautiful Florida scenery.
Highlights of each hole from 1 to 18
Let me take you through the highlights of each hole on the championship courses at TPC Sawgrass:
Hole 1: A challenging par 4 with water hazards and a narrow fairway.
Hole 2: A shorter par 5 that requires precision to avoid the strategically placed bunkers.
Hole 3: This par 3 features a large green surrounded by sand traps, testing your accuracy.
Hole 4: A long par 4 with a dogleg right, demanding both power and accuracy off the tee.
Hole 5: A picturesque par 4 with water running along the left side of the fairway.
Hole 6: Another challenging par 3 with water guarding the front and right side of the green.
Hole 7: A reachable par 5 that tempts golfers to go for it in two shots, but beware of the large bunker protecting the green.
Hole 8: This par 4 requires an accurate drive to avoid trouble on either side of the fairway.
Hole 9: A medium-length par 4 that demands an accurate second shot into a well-guarded green.
Hole 10: The "back nine" begins with a long and tight par 4, testing your skills right from the start.
Hole 11: Known as "the toughest hole in golf," this long par-5 requires strategy and precision to navigate around water hazards.
Hole 12: This iconic par-3 features an island green, surrounded by beautiful scenery but unforgiving if you miss your target.
Hole 13: An exciting risk-reward par-5 where players have a chance to go for it in two shots but must carefully navigate around water obstacles.
Hole 14: A medium-length par-4 that gives players an opportunity to regain some confidence before the challenging closing stretch.
Hole 15: A long and narrow par-4 with a demanding approach shot to an elevated green.
Hole 16: This famous par-5 encourages players to go for the green in two shots, with a risk of ending up in the water surrounding it.
Hole 17: The iconic island green par-3 known as "The Gauntlet" provides a thrilling challenge and a true test of nerves.
Hole 18: A dramatic finishing hole, this par-4 demands both accuracy off the tee and precision on the approach shot to a well-protected green.
The Players Stadium Course: Ranked Among the Best
The Players Stadium Course at TPC Sawgrass is consistently ranked among the best golf courses in the world, offering a unique and challenging experience for players of all skill levels.
Ranking and recognition
The championship courses at TPC Sawgrass have earned a well-deserved reputation for excellence. Consistently ranked among the top golf courses in the country, these world-class courses provide a challenging and rewarding experience for players of all skill levels.
The Stadium Course, with its iconic island green on the 17th hole, is considered one of the most prestigious and challenging courses in the world. It has hosted THE PLAYERS Championship since 1982, cementing its status as a legendary track in golf history.
With its unique features and accolades, TPC Sawgrass is truly a must-visit destination for any golfer looking for an unforgettable experience.
Unique features and challenges
The championship courses at TPC Sawgrass offer some unique features and challenges that make them truly special. One of the most famous features is the iconic island green on the 17th hole of The Stadium Course.
This challenging par-3 requires a precise shot over water to land safely on the small green surrounded by deep bunkers. It's a nerve-wracking moment for any golfer, but also an incredible experience.
Additionally, both courses are known for their undulating fairways, strategically placed hazards, and fast greens, all designed to test your skills and decision-making abilities. Whether you're a beginner or a seasoned pro, playing these world-renowned courses will push you to your limits and reward you with unforgettable memories.
Planning Your Visit to TPC Sawgrass
To plan your visit to TPC Sawgrass, make sure to book tee times and reservations in advance, check the green fees and pricing for your desired dates, and explore nearby golf courses for additional golfing options during your trip.
Tee times and reservations
To book your tee times and secure your spot at the championship courses of TPC Sawgrass, follow these simple steps:
Visit the official TPC Sawgrass website or call their reservation hotline.
Choose your preferred golf course: The Stadium Course or The Players Stadium Course.
Select your desired date and time for your round of golf.
Provide your personal information, including name, contact details, and any special requests.
Confirm your reservation and make payment, if required.
Green fees and pricing
The green fees and pricing at TPC Sawgrass vary depending on the time of year and whether you are a resort guest or a member. As one of the most renowned golf courses in the world, it's important to note that playing here does come with a higher price tag. However, many golfers consider it well worth the cost for the opportunity to experience these championship courses. There are also various golf packages available that can help make your visit more affordable. So, if you're ready for an unforgettable golfing experience, start planning your trip to TPC Sawgrass and get ready to tee off on these iconic courses!
Nearby golf courses
As a golfer, you'll be happy to know that there are several other golf courses near TPC Sawgrass. Here are some options for you to explore:
The Ponte Vedra Golf and Country Club: Located just a few minutes away from TPC Sawgrass, this course offers beautiful views and a challenging layout.
The Palencia Club: Situated in St. Augustine, this course features an 18-hole championship layout designed by Arthur Hills.
The Slammer & Squire Course: Found at the World Golf Village in St. Augustine, this course was co-designed by legends Sam Snead and Gene Sarazen.
The King & Bear Course: Also located at the World Golf Village, this course is a collaboration between Arnold Palmer and Jack Nicklaus.
The Marsh Landing Country Club: This private club in Ponte Vedra Beach has an 18-hole championship course that provides a scenic and enjoyable golfing experience.
Conclusion: Experience the Magic of TPC Sawgrass
Experience the magic of TPC Sawgrass and explore its championship courses. With renowned architect Pete Dye's design and the iconic Stadium Course, this golfing destination offers a challenging and unforgettable experience for all skill levels.
Plan your visit today and discover why TPC Sawgrass is world-renowned among golfers.
FAQs
1. What does exploring the Championship courses at Sawgrass Golf Course mean?
Exploring the Championship courses at Sawgrass Golf course means you get to discover world-class golfing areas in the southeastern United States, designed by a world-renowned architect.
2. What makes golfing at Sawgrass Golf Course unique?
Golfing at Sawgrass offers a tour-proven nature experience with its prestigious courses providing a private club feel and an iconic island green 17th hole.
3. Who designed the world-class courses at Sawgrass?
The world-class courses at sawgrass which offer championship golfing were created by a top-notch, known all over the globe architect.
4. Can anyone play on the Championship Courses of Sawgrass Golf Resort?
Yes! Navigating through these well-loved championship-worthy greens welcomes every level of golfer looking for an amazing journey into good old Southeastern US-style sport filled with nature's touch!
5. Is there anything special about Hole No 17 on this course?
Absolutely! The 17th hole is set apart because it has an island green, something not found often but adds that extra thrill to your golf game!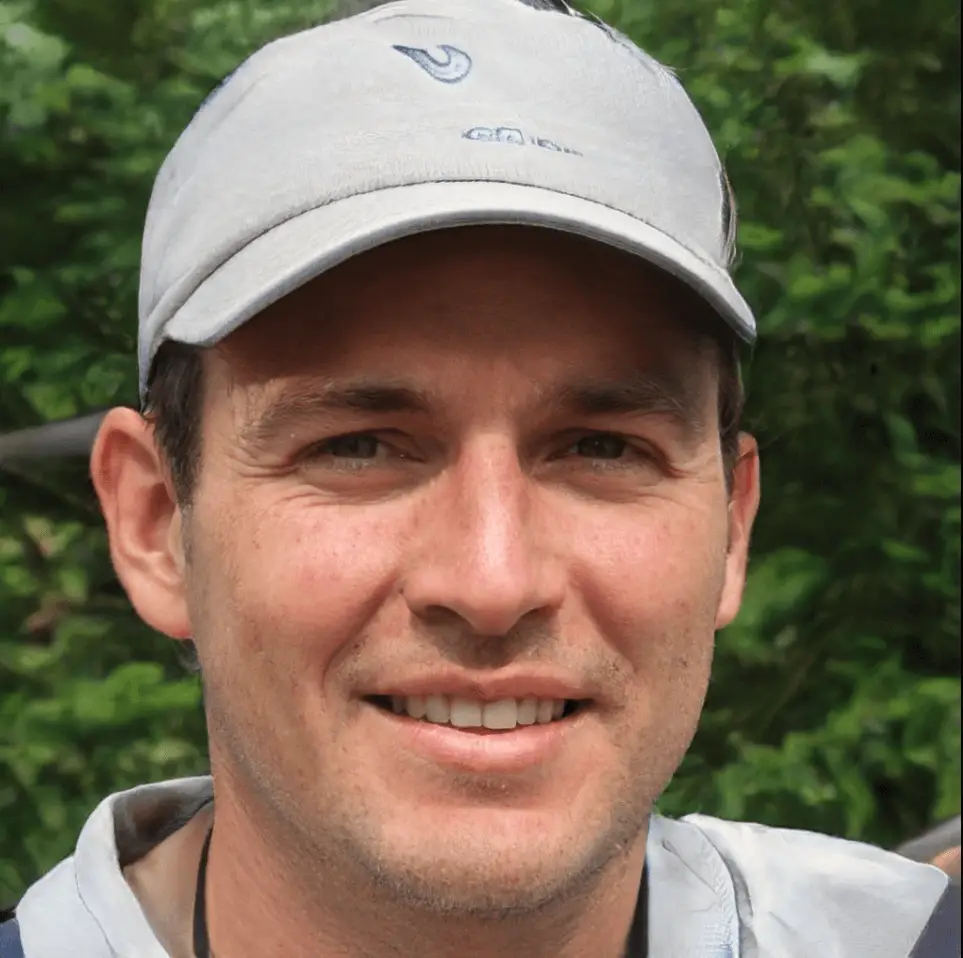 Hi, my name is Vince Richmond and I am the owner of earlygolfer.com. This blog is all about golfing, from tips and tricks to equipment reviews and everything in between. I have been golfing for over 20 years now and love the sport more than ever. I am always looking to improve my game and help others do the same. When I'm not golfing, I can be found spending time with my wife and two kids or playing some other sport (I'm a bit of a sports junkie). Thanks for reading and be sure to check out earlygolfer.com for all your golfing needs!