Please note that affiliate links may be included in some posts.
Before Tiger Woods, black golfers were already some of the most skillful and experienced players
Black golfers in America have faced many challenges throughout history
Though golf is an expensive and elite sport and despite facing discrimination, black golfers have persevered to play at the top level,

and to win tournaments

There have been many famous black golfers before Tiger Woods, such as James W. Black, Rafe Botte, Cliff Brown, Howard Brown, Pete Brown, Lee Carter, Gordon Chavis, and James Lacey Dent
Before Tiger Woods, Calvin Peete was one of the most successful black golfers, with 12 victories
Peete was an exceptionally accurate and skilled ball striker, leading the PGA Tour in that category for nine consecutive years from 1981-1990
The achievements of these golfers have opened doors for future players like Tiger Woods and helped make the sport more diverse and inclusive.
My father has always been a huge fan of golf. As a matter of fact, he's watched more golf on TV than I can count. And so when Tiger Woods first burst onto the scene in the late 1990s, my dad was fascinated. He followed Tiger's career closely and was always in awe of his accomplishments.
But what my dad didn't know until recently is that there were black golfers who were playing and winning tournaments before Tiger Woods came along. These golfers faced significant challenges and obstacles just to be able to play at the highest level, but they persisted and achieved great things.
My dad was blown away when I showed him pictures of these early black golfers. It was inspiring to see how they had persevered in the face of adversity, and my dad now has a whole new respect for the game of golf. He's even started rooting for some of these older black players in the tournaments he watches on TV.
It's amazing to see how far golf has come in terms of diversity, and my father is proud to have been a part of that progress. Thanks to the early black golfers, the game is now open to everyone, regardless of race or ethnicity.
9 Black Golfers Before Tiger Woods
He was not the first person of African American descent to play golf. Here are some of the best black golfers before Tiger Woods.
Henry Carl Baraben
This was one of the early African American golfers to attend the PGA tour. He turned into a professional golfer in 1958 and he was welcomed to the Southern California section of the PGA tour.
He became an official member of the PGA in 1968 and he was able to show off his skills.
James W. Black
This golfer is from North Carolina and he turned pro in 1962. In 1965, he joined the PGA tour and was able to play in 14 events. He earned less than $12,000 and lost his sponsorship and place on the tour.
During this time in history, it seems like the loss of sponsorship had more to do with his race than his golfing skills and abilities.
Rafe Botts
He was an early member of the world of professional golf. Botte was able to turn his love for golf into a profession in 1960. He showed his skills off and was able to join the PGA tour one year later in 1961.
Cliff Brown
Brown was born in Birmingham, Alabama in 1929. He was able to turn pro come 1962. He was a member of the PGA Tour of America in 1970 and played in 92 PGA tour events from 1964 to 1969.
While it took him some time to become a member he was able to show off his golfing ability in the tour events previous to this.
Howard Brown
Brown better known by his nickname Lefty was a pro golfer in 1960. He joined the PGA tour in 1969 and was a model for other blacks that were interested in the game. While it took some time he became validated for his golf skills.
Pete Brown
Brown was born in 1935 in Mississippi. He worked hard for all of his accomplished and was a very accomplished golfer. He was able to get his Approved Tournament card in 1963 and went on to win the 1964 Waco Turner Open.
He has played on several tours but his best tour was in 1970. During this year he had his best showing during the PGA tour and was able to make just over $56,000 in earnings in golf.
He finished 35th in the tournament but he was able to gain the respect of his fellow golfers and was seen as a real player and a force to be reckoned with.
Lee Carter
Lee attended the University of New Mexico and he played golf all the way through college. He took this game and made it his career. He turned pro in 1974 and he graduated from the PGA Tour Q school in the year 1970.
Gordon Chavis
He was born in South Carolina and enjoyed the game of golf. He turned pro in 1961 and the following year 1962 he was able to join the PGA Tour.
James Lacey Dent
James better known as Jim Dent was born in Georgia in 1939. He was able to use his skills to turn pro in 1966. By 1970 he joined the PGA tour. He had his best showing in 1974 when he earned $48,000 in prize money.
He continued to play golf until 1999 and won 12 Senior PGA Tour titles. He did not let his age stop him.
While Tiger Woods did a lot for the game of golfer and brought diversity to this sport he was not the first golfer to be of African American descent to play the game. The black golfers before him played at troubling times in this country.
They allowed their skill to shine and while they may not be household names they did a lot for the sport of golf.
Reference:
https://africanamericangolfersdigest.com/african-americans-who-have-played-on-the-pga-tour/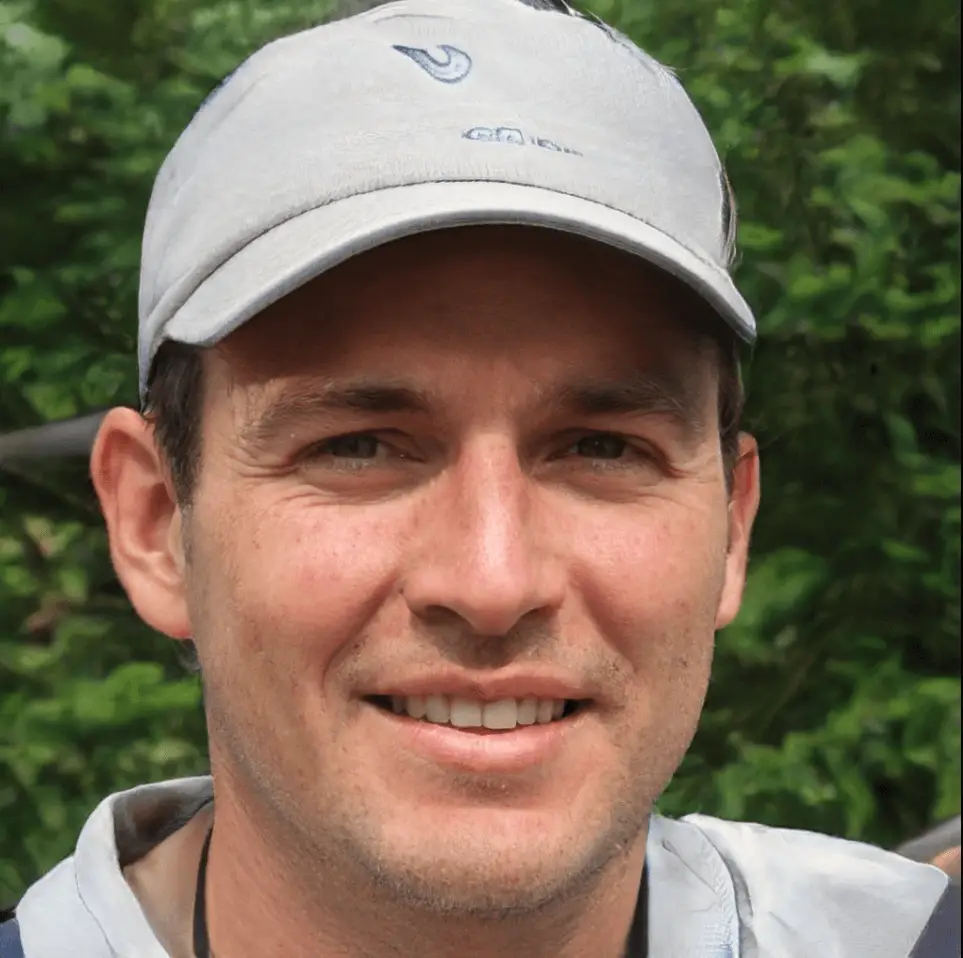 Hi, my name is Vince Richmond and I am the owner of earlygolfer.com. This blog is all about golfing, from tips and tricks to equipment reviews and everything in between. I have been golfing for over 20 years now and love the sport more than ever. I am always looking to improve my game and help others do the same. When I'm not golfing, I can be found spending time with my wife and two kids or playing some other sport (I'm a bit of a sports junkie). Thanks for reading and be sure to check out earlygolfer.com for all your golfing needs!