Please note that affiliate links may be included in some posts.
Adrian Meronk, a professional golfer from Poland, is one of the most successful golfers in Europe and is trying to make his way onto the European Tour.
He is the first card-carrying Polish native to play in a European Tour event and also win on the Challenge Tour.
The 2019 Portugal Open was a huge victory in his career, and he's only continuing to follow an upward trajectory.
Martyna Mierzwa, a Polish senior golfer, has achieved All-Southern Conference honors. In her 28 rounds played over 10 tournaments, she boasted an average score of 77.43.
At the Pinehurst Challenge, she placed sixth out of ninety-four golfers with a total score of 217 after three rounds (70-72-75). Similarly, at the Kiawah Island Intercollegiate, she earned ninth place with 222 points (76-73-73).
A program-record three Elon women's golfers, including Mierzwa, were named to the NGCA All-America Scholar Team.
Meronk and Mierzwa are great examples of how hard work and dedication can pay off in the sport of golf!
I never thought I would become interested in golf. It always seemed like a boring sport to me, until I started reading about Adrian Meronk.
Adrian is a Polish professional golfer who is making his way on the European Tour. He is the first card-holding Polish native on the European Tour and the first to play in a European Tour event and win on the Challenge Tour. And he's not just any golfer–he's one of the most successful golfers in Europe!
What's even more impressive is that Adrian has worked extremely hard to achieve his success. He didn't just wake up one day and become a professional golfer–he has been practicing and competing since he was a teenager. In fact, Adrian was only fifth from the Old World's second circuit when he graduated in 2019!
It's truly amazing what Adrian has accomplished, and I'm so proud of him for representing Poland so well on the world stage. I can't wait to see what he will achieve in the future!
Martyna Mierzwa is another Polish golfer who has been making waves in the golf world. Like Adrian, Martyna has also had some impressive finishes in her career. I'm so impressed by both Adrian and Martyna and all that they have accomplished in their careers.
So, what about Polish golfers?
Golf in Poland is not as ingrained as most countries would boast of. This means their supply of golfers who go on to shake the golfing world is quite limited.
However, things are changing since there has been an increase in the number of golf courses all over the country and the emergence of new stars who are not afraid of challenging the forces that be.
Golfing in Poland goes back about 100 years. (Source). At present, there are about 35 18-hole and 9-hole golf courses. There is also the Polish Golf Union that is alive and kicking.
It is working to promote golfing via some new courses still in the planning stages.
Poland might not be the instant thought that comes to mind when planning a golfing holiday. However, Poland is known for its great value for money. This, coupled with its impeccable quality of courses, is enough to capture the attention of the serious golfer.
Their rankings place the Sand Valley Golf Resort as the best there is in the country. This is the handiwork of Lassi Pekka Tilander, the architect. Others include the Postolowo Golf Club, the Modry Las, designed by the Gary Player Design, the Rosa Golf Club, and Krakow Valley.
This amazing architecture has played a great hand in popularizing golfing all over Poland, which has led to the birth of professional players who have gone on to make their mark on the halls of fame.
They might not be as many as most countries that have had the game going on for longer periods, but they are not negligible. The most famous Polish golfers are:
Adrian Meronk
Adrian Meronk is a 29-year-old professional Polish golfer mostly playing on the European Tour. In 2022, he won the Horizon Irish Open, which made him the first Polish to have a European Tour win.
People refer to him as the Polish Tiger Woods. (Source). He was born in Hamburg, Germany, and went to college at the East Tennessee State University between 2012 and 2016.
He became a professional golfer in 2016 and, to date has two professional wins. His highest-ever ranking was number 57 on the 7th of August 2022.
In his amateur career, he was the representative of Poland in the 2012, 2014, and 2016 Eisenhower Trophy. In 2015 and 2016, he represented Europe in the Arnold Palmer Cup, and was part of the team that won in 2016.
He has played the Challenge Tour both in 2017 and 2018 and was in 2017 the runner-up on the Ras Al Khaimah Golf Challenge.
He has since shown his excellence in the Open de Portugal, where he beat Sebastian Garcia Rodriguez by two strokes. In 2020, he came just four shots behind the winner of Alfred Dunhill Championship, Christian Bezuidenhout.
In his July 2022 victory, Meronk played his final four holes in a 4-under-par that helped him to come ahead of Ryan Fox by three shots.
Martyna Mierzwa
She is a 25-year-old Polish golfer who was ranked at the 66th position on LETAS Order of Merit. She was born in Poznam and became a professional golfer on June of 2020.
She is fluent in English and has a slight American accent. She got that from her time studying in North Carolina, from where she graduated in May of 2020.
She does most of her practice at the Toya Golf & Country Club. Her team consists of Matthew Tipper, her coach, Filip Naglak for physical, and Bartek Bibrowicz for physio. Sergio Garcia and Rory McIlroy are her best players.
She started playing golf at 12, under the tutelage of her father. At the amateur level, she is the best Polish women golfer, having won the National Championship for five years in a row. (Source).
She says that the best part of her game was, for some time her driver, that was straight at all times. She considers putting the weakest part of her game. Her driving distance is 230 meters, and she has an average putting of above 30.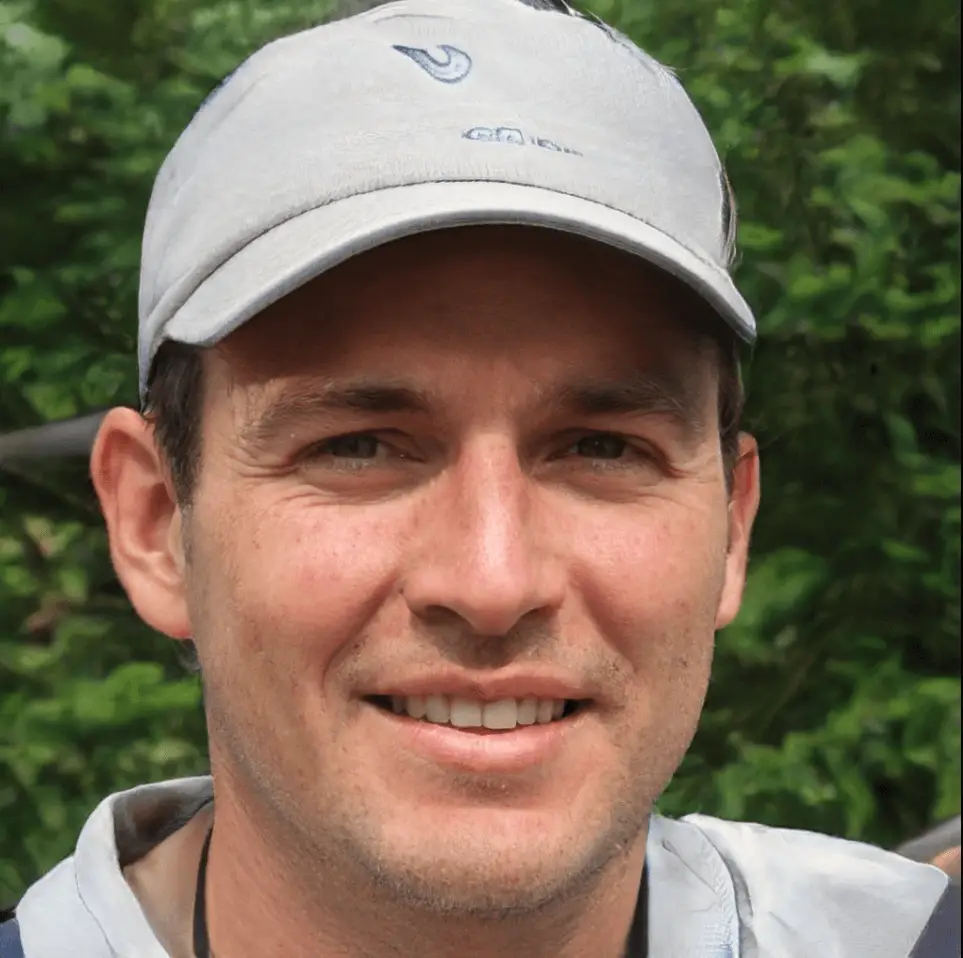 Hi, my name is Vince Richmond and I am the owner of earlygolfer.com. This blog is all about golfing, from tips and tricks to equipment reviews and everything in between. I have been golfing for over 20 years now and love the sport more than ever. I am always looking to improve my game and help others do the same. When I'm not golfing, I can be found spending time with my wife and two kids or playing some other sport (I'm a bit of a sports junkie). Thanks for reading and be sure to check out earlygolfer.com for all your golfing needs!