Please note that affiliate links may be included in some posts.
If you've got sweaty hands that are causing your swings and puts to slip and falter, here's some of our favorite golf grips to get you right:
The Winn DriTac Grip is ideal for those with sweaty hands. The grips are made of rubber and maintain slip resistance due to the WinnDry Polymer material.
The Golf Pride MCC New Decade Multi Compound is an excellent pick for golfers because it comes with a brushed cotton cord, and this type of cord wicks away moisture to help you keep your grip even in humid conditions.
Lamkin UTX Cord Grips are perfect for wet weather conditions. They have three-layer technology that wicks away moisture and reduces slippage, so you can keep playing your best no matter the conditions.
With anti-slip golf grips, you'll have no problem keeping a tight grip on your club—no matter the weather. Whether it's raining, humid, or hot out, you can rest assured that your game won't be compromised.
Learn how to remove a golf grip here
I have always been a bit of a sweaty hand when playing sports, so the idea of trying to grip a golf club tightly while my hands were drenched in sweat sounded like a nightmare.
I resigned to the fact that I would just have to deal with sweaty hands and hope for the best. But then I heard about the best golf grips for sweaty hands.
The Winn DriTac Grip was one such grip that promised to keep my hands from slipping no matter how sweaty they got.
And so, I decided to give it a try. The Winn DriTac Grip did not disappoint. In fact, it was probably the best decision I ever made when it came to golf. My hands never felt slippery, even in the most humid conditions, and I never had any problems with my swing faltering because of my sweaty hands.
The Golf Pride MCC New Decade Multi Compound is another fantastic option for those with sweaty hands. It comes with a brushed cotton cord that helps to wick away moisture, keeping your grip nice and firm even in the most humid conditions.
So if you struggle with sweaty hands when playing golf, do yourself a favor and try out one of these best golf grips for sweaty hands. You won't regret it!
6 Golf Grips for Sweaty Hands
In the game of golf, it is important to have a good grip on the golf club. If a person has sweaty hands this can mess up their swing. These are some of the best golf grips for people with sweaty hands.
The Golf Pride CPX Grip
Awesome choice of grips from a customer, the brand new Golf Pride CPX 'comfort performance extreme' , the market leaders softest grip yet. The grip is constructed from a soft and responsive rubber compound which moulds to the hands for ultimate control and stress relief. pic.twitter.com/gJ7smWx3Td

— Mountain Ash Golf Club (@MountainAshGolf) August 4, 2022
This grip comes in sizes from undersized to jumbo. It has a tack feel on the outside and will fit well on the hands. This is a good choice if a person has arthritis and they are looking for something comfortable that will keep the hands from sweating.
The grips are able to wick away moisture including sweat. This will allow for a better grip and increased confidence. The grip has a diamond quilted pattern. The glove will allow a person to have a firm grip when swinging the club. They will get softness and control.
The Lankin Sonar Tour Calibrate Grip
This grip comes in some sizes and it has a soft yet tacky feel. It is good for those that may not have gloves to help reduce the slip from sweat on the hands. This will help the golfer gain additional control.
Arnold Palmer was a fan of this grip and he was a leader in his time and is still a leader today. In addition to reducing sweat, this will allow for better hand placement and will feel more comfortable to use. With this grip, sweat will not be an issue and a person can have a more accurate shot.
The Superstoke Traxion Warp Club Grip
There are sizes from undersized to oversized and this grip comes with several different color choices. This grip is designed to be durable and it will help those that have sweaty hands.
The grip is made from a polyurethane material which allows it to be soft and tacky. There are x-shaped Traxion threats that are placed on the grip to increase the feel and help people who sweat.
The grip will also increase traction and it is great for those with large or small hands due to the option in different sizes. This grip will not allow the hand to slip due to sweat.
The Golf Prize Zgrip Align Grip
There is a standard size for this grip. It has excellent moisture wicking technology to remove all the sweat from the hands so they will not slide.
This grip is firm and it has two layers of texturing that it will allow for control and will help with moisture management so that the golf club will not slip. This is great for those with very sweaty hands.
The Iomic Sticky 2.3 Grip
This is a super sticky grip that is great for sweaty hands. It is even good to use in wet weather on the golf course. There are vibrant color options that make this grip stylish in addition to being strong.
The grips are waterproof so they will offer a great grip for sweaty hands. The grips were developed in Japan for Asian golfers so there have been reports that the grips run small.
While they are not available in standard size in Europe and the United States, golfers with big hands may need a larger grip.
The Golf Pride MCC Plus4 Align Grip
This grip will allow for great control, especially for sweaty hands. This is a great fit for this grip and it will allow for additional control. There are raised ridges with mico diamond textures that will help keep the hands from slipping.
There are extra layers of tap for lighter pressure and to help reduce the moisture from the hands.
These are some of the best golf grips for players that have sweaty hands. Players do not have to worry about the club slipping due to their sweat any longer. These grips have moisture wick technology that will keep the hands dry and allow the player to focus on their shot instead of their sweat.
Some tips to deal with those clammy hands
If you have sweaty hands, there are a few things you can do to help keep your grip dry and improve your game.
First, try using a grip powder or spray. These products can help absorb moisture and keep your hands dry. Be sure to reapply often, especially if your hands start to feel clammy.
Another option is to wear gloves. Gloves can help wick away moisture and keep your hands dry. Look for gloves that are breathable and fit snugly so they don't slip during your swing.
Finally, make sure you're using the right grip size. If your grip is too small, it can cause your hands to sweat more. Use a grip that's comfortable and allows you to maintain a light grip on the club.
By following these tips, you can help keep your hands dry and improve your golf game.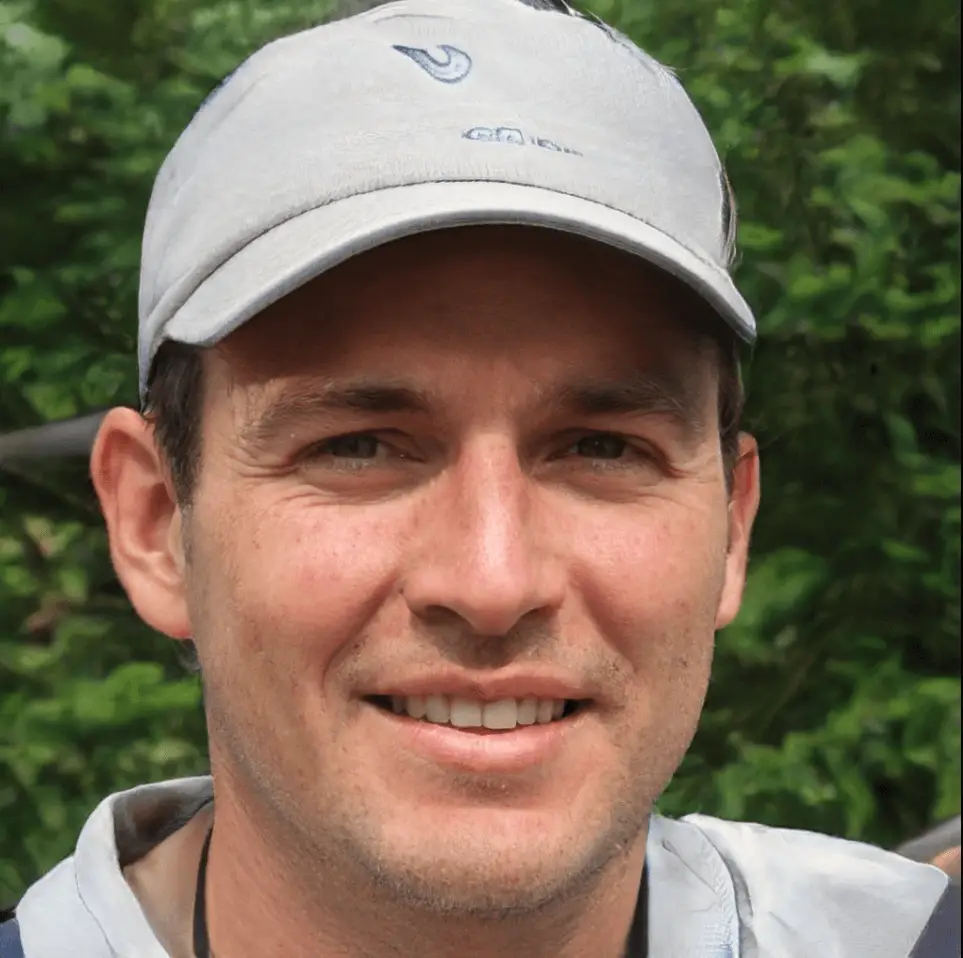 Hi, my name is Vince Richmond and I am the owner of earlygolfer.com. This blog is all about golfing, from tips and tricks to equipment reviews and everything in between. I have been golfing for over 20 years now and love the sport more than ever. I am always looking to improve my game and help others do the same. When I'm not golfing, I can be found spending time with my wife and two kids or playing some other sport (I'm a bit of a sports junkie). Thanks for reading and be sure to check out earlygolfer.com for all your golfing needs!