Please note that affiliate links may be included in some posts.
To get autographs from PGA players, Thursday-Sunday, wait until they have signed their scorecards and go to the driving range/practice area or the autograph area next to the scorer's tent
On Monday, Tuesday, and Wednesday, players are free to sign anywhere on the course. The best places to find them are between the putting green and driving range or after the round
It is much easier to get autographs during a practice round than a tournament round
Over on Reddit, they also recommend this secret strategy- leveraging cute daughters: position them by the ropes when the golfers are heading from the green to their next tee box
My friend is obsessed with golf. He's watched every Arnold Palmer documentary out there, can recite stats about Tiger Woods and Jack Nicklaus off the top of his head, and has read every book on the sport that he can get his hands on.
So when he found out that I was going to be attending the PGA event at Pebble Beach, he begged me to try and get Phil Mickelson's autograph for him.
I told him that it wouldn't be easy – Mickelson is a busy guy and there would be thousands of people trying to get his signature – but my friend is nothing if not determined. For the next two days, he followed me around the course, badgering me to try and get close to the golfer.
We tried our best to wait until after his rounds were over, but there were always hordes of people surrounding him, making it impossible to get near.
On the last day of the tournament, we were walking back to our car after watching Mickelson finish his final round when my friend saw him walking towards us with his agent.
He immediately started jumping up and down, yelling "Phil! Phil!" until Mickelson noticed him and waved over.
My friend couldn't believe it – he was getting Phil Mickelson's autograph!
The Do's & Don'ts Of Getting The Autograph
When it comes to getting autographs from golfers, it's important to be aware of the do's and don'ts. Below are some tips to ensure a positive experience for all involved.
Do:
Be respectful and polite.
Make sure you have something for the golfer to sign.
Choose an appropriate time to ask for an autograph.
Bring a sharpie.
Be patient and wait your turn.
Don't:
Push or shove others in order to get closer to the pro.
Shove the item you want signed in the pro's face.
Ask for multiple favors at once (e.g., signature, photo, etc.).
Ask at an inappropriate time (e.g., during dinner, while they're walking, etc.).
Be rude if the player misses you or declines to sign something
How Do You Get A Golfer's Autograph?
The experience was amazing. My friend was so happy that he could barely contain himself. As we walked away, he kept thanking me over and over for helping him get the autograph of his golfing idol. It was a moment neither of us will ever forget.
You may adore your favorite golfer but look forward to the golfer's autographs.
If you are wondering how to get golfers' autographs, then you are in the right place.
Getting your favorite golfer's autograph may feel like a dream come true! Well, it sure is fun. After all, you get you meet your favorite celebrity. But, it's vital that you know what's the best way to get one.
If you want an autograph from a famous golfer, it's best to follow the etiquette. You can't force someone to give you an autograph, which is why it's best to observe your manners.
Consider the following;
Let them have it first if you see kids and women waiting for the autograph!
Always focus on finding the right time and place for the autograph. You can't just show up anywhere for the autograph. You need to find what place will be appropriate, and the golfer should also be in the mood to give an autograph.
Bring your pen for the autograph! Also, it's best to know if the golfer would be comfortable giving you an autograph on your hand, t-shirt, book, etc. It depends on the celebrity, so you need to find that!
Always show your patience and thank the golfer for giving you their time! If they are not comfortable giving an autograph, it's okay!
People ask for selfies, etc., but you need to respect the boundaries of your favorite person.
Familiarize yourself with the PGA tour policy and the policy on autographs. You can't expect a player to give you an autograph during a major tournament. They would need to focus on their game. Thus, you must know what time would be the best.
It's vital that you wait for your turn. It's understandable that you adore your favorite player, but you also need to follow the etiquette.
Can You Always Get A Golfer's Autograph?
It's best to know what time will be appropriate for the autographs. You must also remember that it's not always possible to get an autograph. It's even possible that your favorite golfer may not be in the mood, or they may not give the autographs at all!
There are some people who sell autographs, which is why some golfers may avoid giving autographs. No matter what's the case, you need to respect the decision of your favorite player. You can't push people to do what you want them to do!
Why Should You Get A Golfer's Autograph?
Despite the fact that the world is full of images and products that you can buy, an autograph from your favorite celebrity has emotional value. When you look at the autograph, it will remind you of the struggle to get it. Plus, it can become an inspiration for you to perform in the same way someday.
If you wish to become a golfer someday, you may even want to frame the autograph and keep it in front of you. When you look at it, you will remember your goal! Thus, the autograph will act as a reminder.
Wrapping It Up
Getting an autograph from your favorite golfer may appear daunting, but it doesn't have to be! You must know the rules and regulations. It's vital to find the correct time and place for the autograph. Plus, you also need to respect the boundaries of your favorite golfers.
When there are small kids, let them go first! Also, if the golfer denies giving the autograph, it's okay. Don't take it to your heart. Some people are in the business of selling autographs, which is why it's best to respect the decision of the golfer when they plan on not giving an autograph to you.
Also, keep your pen ready for the autographs, as the golfer may not have it with them.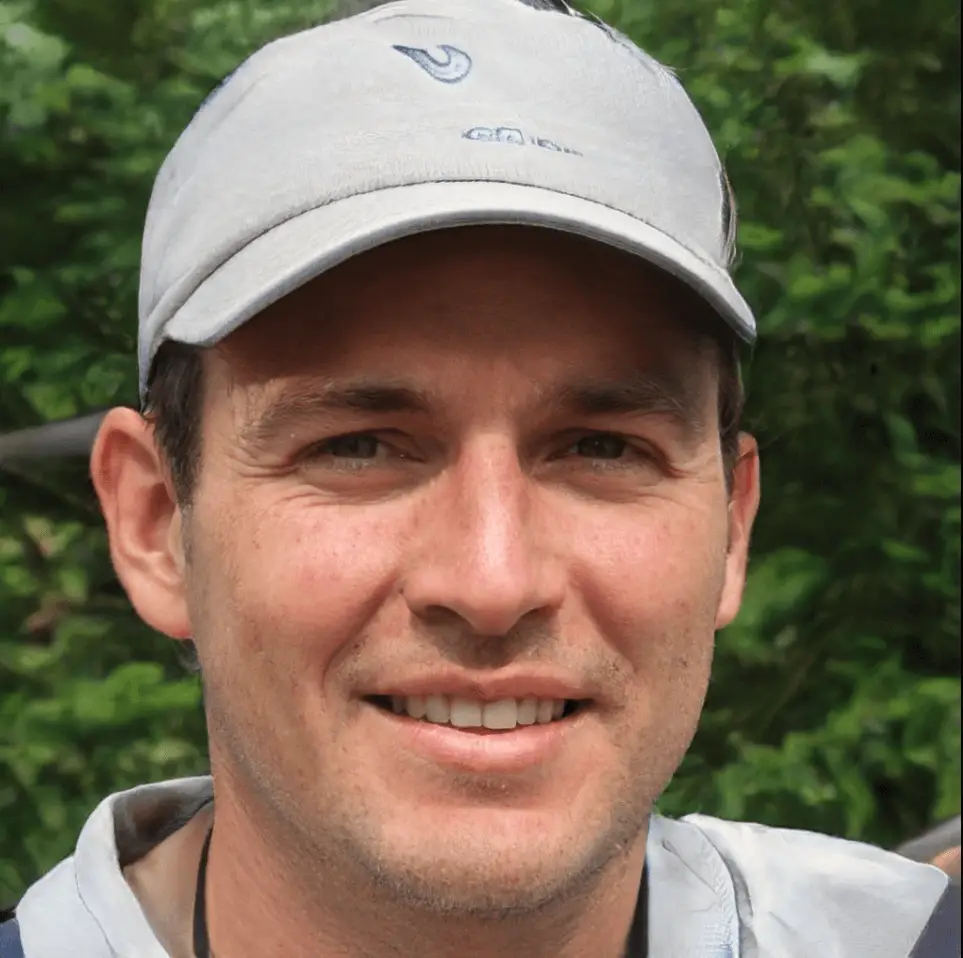 Hi, my name is Vince Richmond and I am the owner of earlygolfer.com. This blog is all about golfing, from tips and tricks to equipment reviews and everything in between. I have been golfing for over 20 years now and love the sport more than ever. I am always looking to improve my game and help others do the same. When I'm not golfing, I can be found spending time with my wife and two kids or playing some other sport (I'm a bit of a sports junkie). Thanks for reading and be sure to check out earlygolfer.com for all your golfing needs!