Please note that affiliate links may be included in some posts.
Cleveland produces some of the best wedges in golf, making them a top brand in the industry.
The Cleveland CBX wedges are tour-quality and are popular among professionals and recreational players alike.
Cleveland Golf produces drivers, fairway woods, and irons, many of which are geared towards the recreational golfer.
Cleveland is an excellent, long-standing brand that would be a great addition to your collection.
However, some advanced golfers find that cheaper Cleveland clubs don't offer the same level of performance as more expensive brands.
If you want to invest in a set of golf clubs, you should purchase a higher-quality brand instead of opting for the cheaper option but if you're just starting out or watching your expenses, Cleveland is still a great pick.
588 wedges are "amazing" according to a Reddit user, other companies have caught up or surpassed them, but overall it's a fantastic firm with great customer service.
I remember the first time I ever played golf. I was about 12 years old and my dad had just bought me my first set of clubs. They were a Cleveland brand, and although I didn't know it at the time, Cleveland was already one of the biggest names in golf.
As a beginner, I struggled with my swing and couldn't seem to make any progress. My dad did his best to help me, but nothing seemed to work. Finally, after months of frustration, we decided to take a trip down to our local golf course and get some lessons from the pros.
It was there that I finally learned how to play golf properly. My instructor showed me how to use my Cleveland clubs properly, and within just a few lessons I was starting to see progress. By the end of the summer, I had even started winning tournaments against other beginners my age.
Looking back now, I can see that my success as a golfer came down to two things: 1) having quality clubs from a reputable brand like Cleveland, and 2) having someone who could teach me how to use those clubs properly.
Cleveland has been making golf clubs for over four decades now, and during that time they've developed a reputation for making some of the best gear in the business. Whether you're just starting out or you're a seasoned pro, Cleveland has something to offer you.
So if you're thinking about buying a new set of clubs, don't hesitate to check out what Cleveland has to offer. You won't be disappointed.
So, how good is the Cleveland brand, really?
Cleveland has been in the golf business for over five decades. This brand has provided top-notch quality golf equipment and accessories to all types of players around the world.
Cleveland Golf has earned a reputation for being one of the most innovative and iconic brands in golf. Their 588 wedges clubs became popular in the 1980s, making the brand one of the best-selling golf wedge manufacturers in the world.
The Cleveland Club Collection was also a best-selling product from this brand. This article will review the Cleveland brand.
Cleveland Drivers
Cleveland drivers are perfect options for beginner golfers and mid-high handicappers. Their drivers are designed to be forgiving and perfect to launch the golf ball high into the air.
The Cleveland Driver line has drivers that range from the 3-wood and 4-iron to the massive 2-driver. A popular choice is Cleveland's Launcher HB, which produces mid-to-high ball flight.
The designers have lowered the center of gravity in these drivers and incorporated state-of-the-art HiBore Crown Technology to highlight the sweet spot and make it unclog deadly. The Cleveland Drivers are available in 5 Loft, and there are two different sets of cavity-designed wedges to choose from.
If you are a recreational golfer, you can buy the mid-high flight Cleveland Launcher HB, with the adjustable loft at 42°. The Cleveland Launcher Plus is the perfect choice if you are a professional golfer looking for versatility.
Cleveland Wedges
Since the 588 wedges were designed, golfers can trust Cleveland wedges. The groove pattern used in these wedges is designed to produce a wide range of spin and bounce. They have a sole, durable grind, polycarbonate crown, and shiny chrome finish that is great for the course conditions.
Cleveland wedges are preferred for their longevity and quality. The Cleveland wedges have great bounce and control provided by a soft insert. They are perfect for both high and low bounce.
Cleveland Putters
Cleveland putter selection is diverse. They have a low-set feel with extra stroke technology to produce a buttery smooth feel. They also have an alignment aid to help you hit high, straight, and long putts.
Because of this, golfers like their putters. The Cleveland Golf putters are available in 1,3, and 5 pieces. They have two different color schemes; weathered black and brilliant chrome.
Cleveland Fairway Woods
The Cleveland Fairway Wood line is the perfect set of irons to choose if you are a beginner or a professional golfer. They have the lowest set of club head designs and not as many lofts and lie options as other brands have.
They have the innovative sole grind that is best for producing a high ball flight, great distance, and forgiveness. Cleveland Fairway woods are available in the 2,3, and 5 woods.
Their Cleveland Golf Launcher HB Turbo features a similar technology as drivers but is not as big and produces a higher ball flight.
Cleveland Hybrid Clubs
If you are looking for a high-technology hybrid club, this brand has one of the best hybrid clubs on the market. Depending on your game, yardage, and requirements, they have many different options and varieties.
They have 20 different models, seven different lofts, and six different sets. The Cleveland hybrids come from the standard 2,3,4 and 5 hybrids to the mid-launch 2 hybrids. They also have a max launch 3 hybrid called the Cleveland Launcher Hybrid Max.
Conclusion
Cleveland Golf has produced many of the best drivers and wedges in the industry. It is one of the few golf brands that produce clubs for beginners and professional golfers.
The clubs have a very high quality, and their designs are very innovative. Cleveland's wedges have a common set of heads and a wide range of lofts. The drivers are less expensive than many other drivers, and their hybrid clubs have great technology.
Cleveland is the brand for golfers looking for top-quality clubs.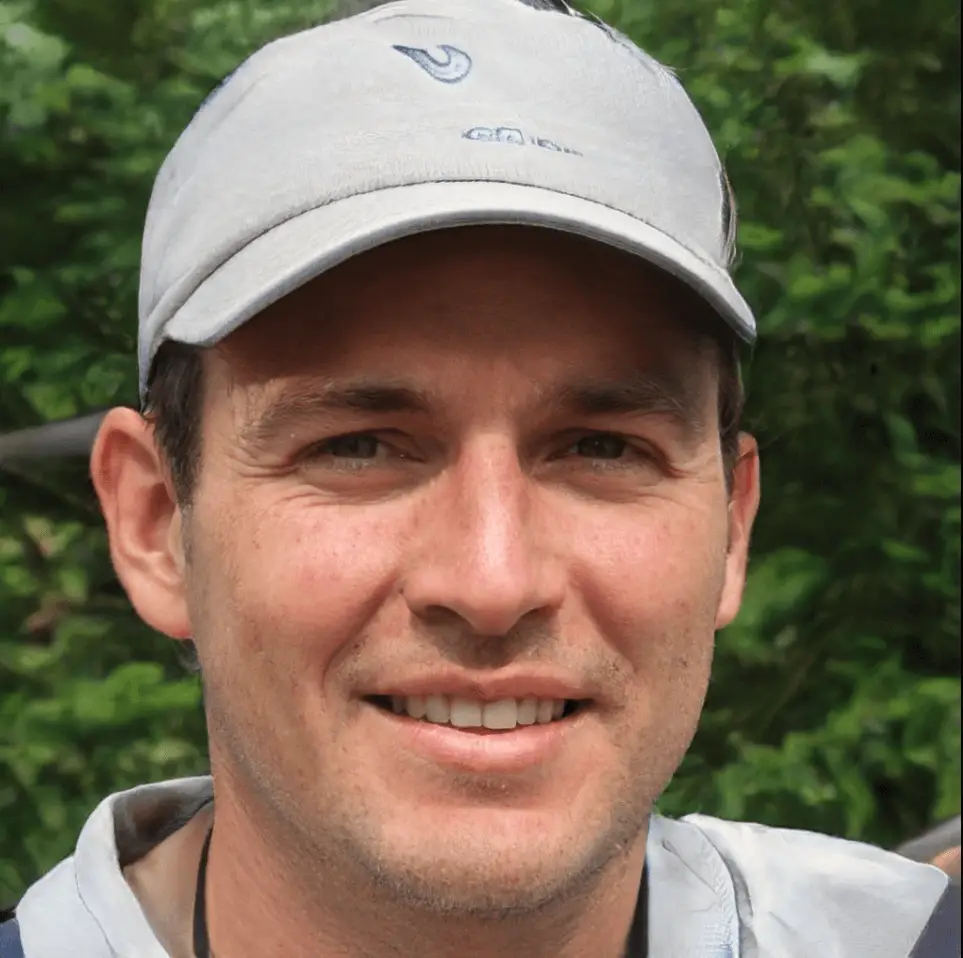 Hi, my name is Vince Richmond and I am the owner of earlygolfer.com. This blog is all about golfing, from tips and tricks to equipment reviews and everything in between. I have been golfing for over 20 years now and love the sport more than ever. I am always looking to improve my game and help others do the same. When I'm not golfing, I can be found spending time with my wife and two kids or playing some other sport (I'm a bit of a sports junkie). Thanks for reading and be sure to check out earlygolfer.com for all your golfing needs!