Please note that affiliate links may be included in some posts.
Cobra is an excellent golfing brand that produces top-of-the-line equipment. Their gear elevates the game of beginner golfers to make them feel professional.
Cobra golf clubs are perfect for beginners, women, seniors, and low, mid and high-handicapped players. Cobra offers many game improvement clubs that consider the beginner golfer, and they're available at an inexpensive price point.
Cobra not only produces clubs for some of golf's best athletes, but they also haven't forgotten about the average golfer. Their equipment is designed using state-of-the-art 3D printing technology.
Bryson isn't the only professional tour player that's finding success with Cobra; Greg Norman, Lexi Thompson and Rickie Fowler are as well.
However, their irons cannot compete with other top brands, while their woods, hybrids, and putters are much better.
According to a Reddit user, Cobra clubs aren't as popular today because they're not seen as "cool," even though the quality of their products is just as good.
Another Redditor said, 'Although Cobra creates high-quality clubs, they're not as well-known as some of the other big brands. I think this is because people see the colors and designs as being too crass.'
But still, many Reddit users have said that they love playing with their set of Cobra Forged Tour irons.
Overall, Cobra is still one of the greatest brands for game improvement.
My uncle and his buddies were always talking about Cobra golf clubs. They swore by them and said they were some of the best on the market. My uncle has been playing golf for as long as I can remember, so I guess you could say he knows something about the game. I never really paid much attention to what they were saying until I decided to take golf myself a few years ago.
It was then that I decided to give Cobra clubs a try. And boy, was I glad I did! My uncle and his buddies have always been big on tradition, so I was surprised when they all started using Cobra clubs. But once I tried them out for myself, I could see why they made the switch. Cobra clubs are incredibly easy to use, even for beginners like me. They're also extremely forgiving, which is a big plus.
The only downside to Cobra clubs is that they're not as popular as some of the other big brands. But that doesn't mean they're not just as good – in fact, I would say they're even better. If you're looking for a quality set of golf clubs that are easy to use, then Cobra is definitely the brand for you.
Some of my favorite Cobra-brand golf products
Sale
Bestseller No. 1
Cobra Golf 2022 Air X Complete Set (Men's, Right Hand, Cobra Ultra lite, Senior Flex,DR-11.5, 3W-16.0, 4H-22.0, 5H-25.0, 6-PW, SW, Putter, Cart Bag), Revolver Grey-Red
Driver-An offset driver features an all new carbon crown, delivering the best combination of speed and forgiveness in a lightweight design
Fairway-A 3 wood features a carbon crown, offset and heel biased weighting for reliable distance and accuracy
Sale
Bestseller No. 2
Bestseller No. 3
Bestseller No. 4
Sale
Bestseller No. 5
So is Cobra a good or 'bad' golf brand?
Cobra Golf is a well-known golf brand that has been around for many years. It is a popular choice for both beginner and experienced golfers alike. But is Cobra a good golf brand? In this blog post, we will take a look at the pros and cons of Cobra Golf to help you decide if it is the right choice for you.
Cobra is one of the most popular golf brands on the market, and for a good reason. Cobra golf clubs are known for their high quality and performance, and they have a wide variety of products to choose from, making them a great option for all types of golfers.
In addition, Cobra also offers a number of innovative features that make their clubs stand out from the competition.
So, what makes Cobra such a good golf brand? Here are just a few reasons:
1. Quality Products
When it comes to quality, Cobra definitely delivers. Their clubs are made with only the finest materials and construction techniques, ensuring that they will perform at the highest level time after time.
In addition, all Cobra clubs undergo rigorous testing before they ever reach the shelves, so you can be confident that you're getting a top-notch product.
2. Wide Selection
Cobra offers a wide range of clubs to suit every type of golfer. Whether you're looking for irons, woods, or hybrids, they have something that will fit your needs. And, with new products being released all the time, there's always something new and exciting to try out.
3. Innovative Technology
Cobra is always on the cutting edge of golf club technology. They were one of the first brands to introduce offset clubs, which helped to reduce slice and hooking tendencies.
They also offer clubs with proprietary shafts and grips that are designed to improve your game. And their new line of King F7 clubs features Cobra Connect, which allows you to track your progress and analyze your swing using your smartphone.
4. Great Value
When it comes to price, Cobra offers great value for your money. Their clubs are very competitively priced, and they often offer sales and discounts on their products.
In addition, many retailers offer package deals on Cobra clubs, so you can get even more bang for your buck.
5. Excellent Customer Service
Cobra also offers excellent customer service. If you ever have any questions or problems with your clubs, their customer service representatives are always happy to help.
They're also available to help you select the right clubs for your game and to give you tips on how to improve your swing.
There are many reasons why Cobra Golf is a popular choice for golfers. Some of the pros of Cobra Golf include:
Cobra Golf offers a wide range of products for both men and women.
Cobra Golf clubs are designed to be forgiving, making them a good choice for beginner golfers.
Cobra Golf offers a variety of different shaft options to suit different swing speeds.
Cobra Golf clubs have a reputation for being well-made and durable.
The Cons of Cobra Golf
As with any brand, there are also some cons associated with Cobra Golf. Some of the cons of Cobra Golf include:
Cobra Golf clubs can be on the expensive side, especially for beginner golfers.
Cobra Golf clubs may not be suitable for experienced golfers who are looking for more control and precision.
Cobra Golf offers a limited selection of left-handed clubs.
If you're looking for a high-quality, affordable golf brand, Cobra is definitely worth considering. With their excellent products, wide selection, and great value, they offer everything you could want in a golf club brand. So, whether you're a beginner or a pro, Cobra has something that will suit your needs.
Conclusion
In conclusion, Cobra Golf is a good choice for golfers of all levels. The clubs are well-made and designed to be forgiving, making them a good choice for those just starting out.
However, the clubs can be on the expensive side, so if you are looking for a more budget-friendly option, Cobra Golf may not be the right choice for you.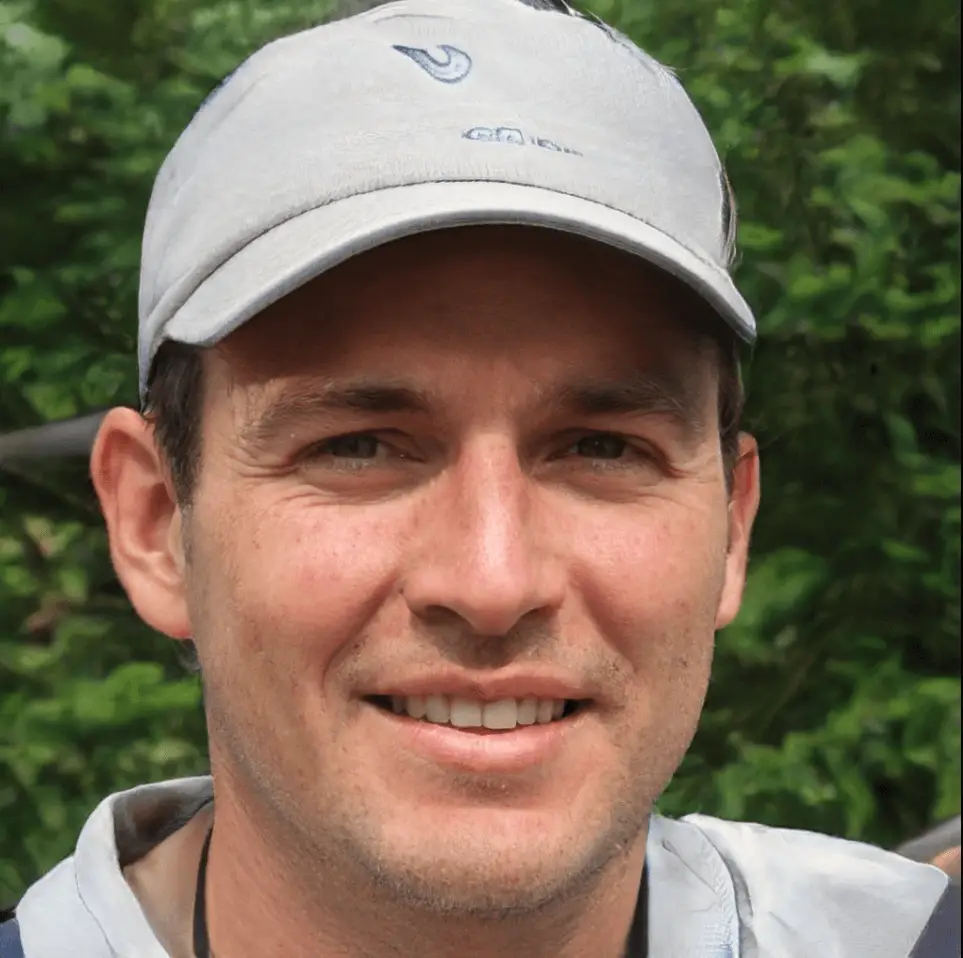 Hi, my name is Vince Richmond and I am the owner of earlygolfer.com. This blog is all about golfing, from tips and tricks to equipment reviews and everything in between. I have been golfing for over 20 years now and love the sport more than ever. I am always looking to improve my game and help others do the same. When I'm not golfing, I can be found spending time with my wife and two kids or playing some other sport (I'm a bit of a sports junkie). Thanks for reading and be sure to check out earlygolfer.com for all your golfing needs!