Please note that affiliate links may be included in some posts.
Yes, golfing can be bad for a hernia- especially because of the twisting motion
Depending on the severity of herniation, you may or may not be able to continue playing golf until its medically treated (this golfing thread has lots of people who are able to play through the pain and get surgery later)
So, as always, consult with a doctor to see what your exact status is- whether it can be corrected with exercises or surgery is necessary
Generally, there is a four to six week waiting period after surgery before patients can resume normal activities, including playing golf
Patients should not lift more than 15 pounds for at least two weeks after surgery
After the four to six week waiting period, patients can gradually resume normal activity levels
I remember the day like it was yesterday. I was playing a round of golf with my buddies, and I hit what felt like my best drive ever.
I started to get excited as the ball sailed down the middle of the fairway.
But then, as I went to make my next shot, I suddenly felt a sharp pain in my side. I had no idea what was happening, but I knew that something was wrong.
It turns out that I had a hernia – a medical condition that can be treated through exercise. Unfortunately, I had been working out incorrectly and had actually worsened the symptoms of my hernia. I was in for a long road to recovery.
I eventually went to see a doctor, who told me that I needed surgery to fix the problem. The surgery went well, but I was out of commission for three to four months. It was a difficult time for me, as I was unable to play golf or do any other high-impact activities.
But eventually, I healed up and was able to get back on the golf course. It wasn't easy – in fact, it took me quite a while to get back to my old form. But eventually, I did it. And now, I'm back to playing golf every day and enjoying life to the fullest.
Hernia Surgery & Golf Case Study
Larry Grunfeld was having a great retirement until he started having pain in his side while walking and lying down.
After a visit to his local physician, it was determined that he had a hernia and needed to seek care from Columbia's Comprehensive Hernia Center. Dr. Yuri Novitsky, the director of the Center, performed a minimally invasive repair that left Larry with little pain and only required 3 small incisions.
Since the surgery, Larry has been able to return to all his summer activities without any issues- including golf!
Read the full case study here.
So, what exactly is a hernia?
A hernia is a bulging or protrusion of an organ, tissue, or other body structure through an opening in the surrounding walls. Hernias can develop in any part of the body, but occur most commonly in the abdomen.
If a body part or internal organ protrudes through the wall of tissue or muscle that usually contains it, a hernia happens. Many hernias occur within the abdominal cavity between the hips and the chest.
After you've had a repaired hernia, it is always advisable that you do not lift weights, go for hikes, or perform any rigorous activities for about six weeks, but mostly according to the directions of your physician.
Keyhole surgery, however, could help you do away with major pain in a time frame that is more convenient. If you have not undergone keyhole surgery, staples and mesh will most likely repair the hernia.
If you love golf, you might wonder if you can continue playing the game. Is golfing bad for a hernia? It is advisable not to try any golfing until the hernia has cleared. You will probably be ready to make a full swing after about six to eight weeks.
Some of the questions you should ask yourself before you think of golfing with a hernia are:
Does golfing have the ability to make the hernia worse?
Some of the most common exercises in sports that can cause a hernia are kicking, pivoting, and cutting.
Although no mention of golfing is made, the risks of athletes getting hernias increase due to repeatedly rotating loads during the golf season.
After a hernia mesh surgery, the general anesthesia rarely calls for a return to the hospital, taking about four to six weeks to recover fully. After the surgery, one is only required to perform the necessary daily duties to get back to light exercises later.
A six-week rest period allows the golfer to start the maintenance activities.
What is to be done after having a hernia surgery?
After the repair of an Inguinal hernia, your physician will bar you from doing any heavy tasks. For about two weeks, you should stay off lifting objects that weigh more than 15 pounds until the doctor gives the green light.
After 4 to 6 weeks, your surgeon might allow you to perform rigorous activities and lift weights. The possibility of the hernia reoccurring increases significantly a year after the surgery.
Can exercising make the hernia worse?
Exercises are useful for treating chronic medical conditions, most importantly the ones causing hernia. However, suppose you fail to follow the specific exercises or adhere to the particular routines outlined for you.
In that case, the symptoms of the hernia might worsen, and also cause a lot of irritation. There are other cases in which exercises are used to treat abdominal hernias.
How long can one golf after a hernia?
This mostly takes about three weeks, but the most secure way is by getting it treated and repaired. The methods to choose from are usually the local anesthetic open surgery and keyhole surgery.
Keyhole surgery is the option preferred by most people since it is safer and rehabilitation can start faster. Also, you get out of the hospital the same day you have the surgery, except for special cases.
Some pain might occur in the wounds after the operation for about 24 to 48 hours after the procedure, though the discomfort disappears after about 4 or 5 days. Since you can walk after a few days, the risk of thrombosis on your feet is greatly reduced.
Light activities like jogging, swimming, and aerobic exercises after about two weeks will help get you in shape for golfing activities later.
Getting back to golfing might come with some discomfort due to going without exercise for a long time, but after your body has adapted, all will be fine. All that is required is caution and avoiding overworking your still fragile body.
In short, to get back to your golfing game in no time will require you to abandon such activities as:
Lifting weights since they can cause strains that make you sore and uncomfortable
Abdominal stretching activities like yoga to avoid the risk of overstretching which might insert more pressure to the abdominal muscles, making the hernia worse.
Stretching activities like plank straining, crunches, sit-ups, and calisthenics.
Repetitive activities of high intensity, like football, basketball, jumping, and running.
Rehab exercises for golfers with hernias
There are many different rehab exercises that can be helpful for someone recovering from a sports hernia. Some of the most important exercises involve core stability and hip strength, which help to prepare the person for returning to their sport.
Additionally, rotational movements and single-leg exercises are important to help improve balance and control. It is recommended that these exercises be performed for at least 3 to 6 months, depending on the individual's goals and symptoms.
If you are struggling to recover from a sports hernia, consider seeking help from a physical therapist.
Summing Up
A hernia is a medical condition that is often the result of pressure or strain on the body. There are a variety of types of hernias, and they can occur in different parts of the body. Hernias can be dangerous and may require surgery to repair.
Golfing can be a strenuous activity, and it is important to consider whether or not golfing will aggravate a hernia before playing.
After surgery to repair a hernia, there are typically a few weeks of restricted activities, followed by a period of gradually increasing activity. It is generally safe to resume light golfing activities after four to six weeks.
However, it is important to listen to your doctor's advice and take it slow when returning to any physical activity after surgery.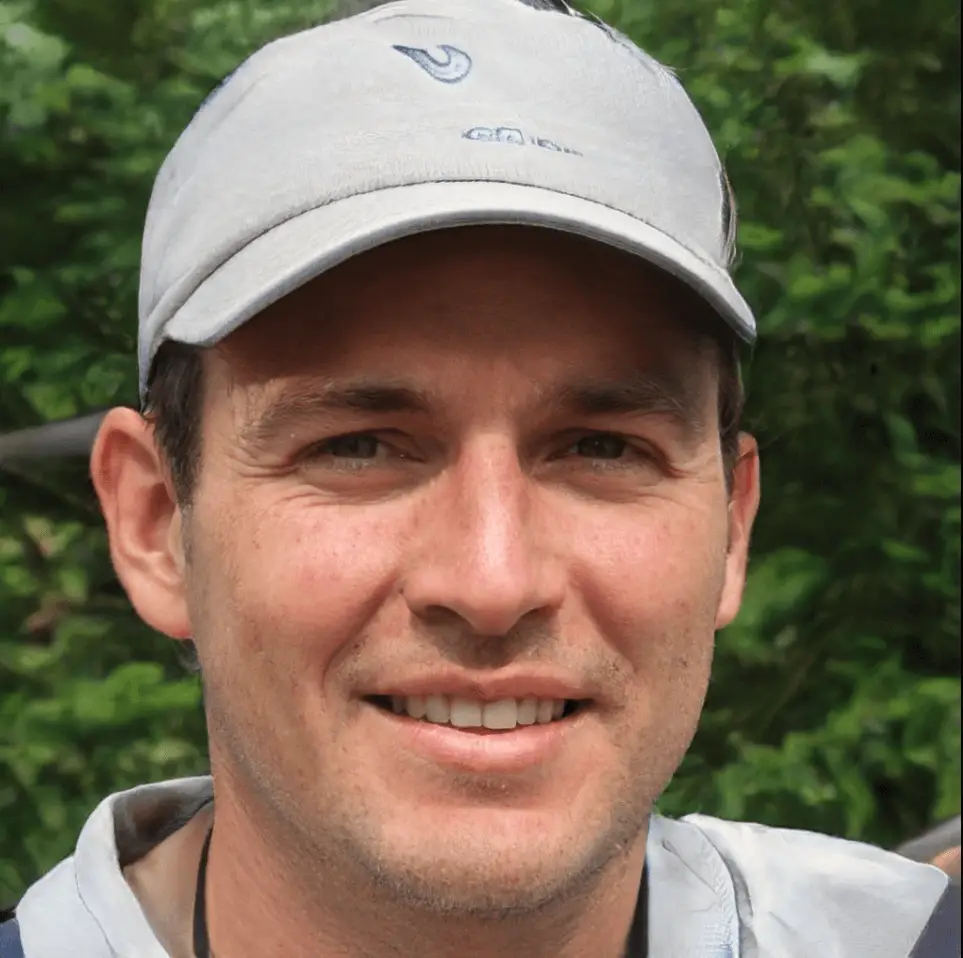 Hi, my name is Vince Richmond and I am the owner of earlygolfer.com. This blog is all about golfing, from tips and tricks to equipment reviews and everything in between. I have been golfing for over 20 years now and love the sport more than ever. I am always looking to improve my game and help others do the same. When I'm not golfing, I can be found spending time with my wife and two kids or playing some other sport (I'm a bit of a sports junkie). Thanks for reading and be sure to check out earlygolfer.com for all your golfing needs!