Please note that affiliate links may be included in some posts.
GolfTEC gets mixed reviews- it seems that it depends on the quality of instructor you're paired with, according to this golf forum
For example, one golfer said that after 5 lessons with GolfTEC, he's playing the best golf of his career
Because he's a visual learner- the ability to see his swing helped him to understand technical issues and how to actually fix them
However, he cautions that you shouldn't sign up for 10 lessons off the bat- better to do the 5 package and assess how you vibe with the instructor
You can get a lot out of 3 lessons, particularly because they record your swing and you're able to watch clips back later on in their app
However, another golfer said that he did the program for a few lessons, but it didn't help  him- he resorted to his local pro who has given him lessons for years and he got him back on track
To save money, check Groupon- as of this writing, they're running a deal for Swing Evaluation
You'll need to request pricing here, but one Redditor posted the following price quote he received, so you can get a sense of what it costs:
| Game Plan | Lessons | Cost | Cost per lesson |
| --- | --- | --- | --- |
| GAME PLAN 3 MONTH | 10 | $1,120.50 | $112.05 |
| GAME PLAN 6 MONTH | 15 | $1,525.50 | $101.70 |
| GAME PLAN 12 MONTH | 25 | $2,248.25 | $89.93 |
| GAME PLAN 12 MONTH | 40 | $2,796.00 | $69.90 |
| GAME PLAN 12 MONTH | 52 | $3,196.00 | $61.46 |
I tried out GolfTEC for 5 sessions and it impacted my golf game in a number of ways.
First, I enjoyed having the ability to access my lessons online at any time, which allowed me to review them as needed. Second, the practice sessions that were included in my package helped me to improve my swing mechanics.
Finally, I appreciated the focus on individual areas of my game that I wanted to improve, such as short-game or putting. Overall, I was very pleased with the results that GolfTEC provided. The way the session worked was I would go in, they would video my swing from various angles, and then we would review the footage together.
My coach would point out areas of improvement and give me specific drills to work on. I found this process to be extremely helpful in terms of understanding my swing and what needed to be changed.
Here's a video overview of what a GolfTEC session looks like:
After just a few lessons, I could already see a difference in my game. I would highly recommend GolfTEC to anyone looking to improve their golf game. Though the process is not cheap, it is definitely worth the investment.
With over 20 years of experience, GolfTEC is committed to improving your golf game. The company is located in six countries and is the world leader in golf improvements. The company is the leader and pioneer in golf technology and has helped over 100,000 golfers improve their game.
They offer timely feedback from the world's leading instructors, access to a wide array of professional products, and an exclusive GolfTEC Membership. In this article, we are exploring GolfTEC and whether or not it's worth trying out.
So, is GolfTEC worth it?
Yes, if you are serious about improving your golf game, then it's definitely worth giving it a try. With a personalized instructor, you can get the help you need quickly. The lessons are delivered in small groups, and professional coaches and instructors lead them.
What are the GolfTEC lessons like?
GolfTEC teaches through various platforms, including the GolfTEC app, its website, and video tutorials. The lessons are based on the four main components of golf improvement: physique, ball striking/distance control, posture, and mental/emotional.
The company provides a unique approach of affordability and convenience so that you can access their services anytime. Because lessons are club-fit specific, you will improve your game the most.
The GolfTEC  swing evaluation
The GolfTEC swing evaluation is the course's most essential and valuable part. The evaluation will review your golf swing in detailed video clips. This is done to receive immediate feedback on your golf swing. You will be invited to one of the GolfTEC locations, where a professional and certified coach will review and analyze your swing.
With your own clubs, you will have a full demonstration of your swing, which allows the instructor to review and determine how to adjust your swing. The lessons are recommended for golfers of all abilities looking to work on their game and improve their swing.
The swing evaluation is the starting point for identifying your game's strengths and weaknesses. The company will teach you how to improve your weaknesses by working on the four main components of golf. This ensures you are improving your swing to help you reach your goals.
How long are GolfTEC Lessons?
The length of your lessons will depend on your goals. There is a maximum number of hours that you can complete during the lesson, but most people find that they sign up for between 60-90 minutes a day. During this time, you will be taught by a professional instructor and work on your weaknesses and the four main components of golf.
GolfTEC Swing Assessment Criteria
GolfTEC swing assessment is used to help refine your golf technique into a more precise and effective swing. The golf swing assessment consists of ten different categories. The categories include posture, alignment, grip position, power source, and hand path.
Your instructor checks the individual components of your swing to help pinpoint your weaknesses and determine how they can be improved.
GolfTEC Membership
GolfTEC membership includes a large number of different benefits. The company offers different tiers for various memberships, so you can choose which one best fits your needs. Your membership will include course access, monthly training programs, unlimited range of time and lessons.
GolfTEC membership is ideal for golfers who want to improve their game and want the convenience of scheduling lessons beforehand. The GolfTec monthly training programs are designed to give you the tools needed to improve your game.
Pros
The biggest pro of taking GolfTEC lessons is their technology. This company uses the same technology used by the PGA tour for their lessons and training programs. This helps to make the lessons more effective and accessible to golfers of all ability levels.
The GolfTec lessons are based on the four components of golf improvement: physique, ball striking/distance control, posture, and mental/emotional. This approach ensures that you are improving your swing and is a more effective way to improve your game.
The GolfTEC lessons are more affordable than others in the golf industry. You can take your lessons at your convenience and with any level of commitment.
The GolfTEC swing evaluation is efficient because it analyzes any swing flaws thoroughly.
Cons
The lessons are not very hands-on. The GolfTEC instructors may not give as much advice as other golf instructors, and it should be noted that you still need to practice regularly. But, this drawback can happen to any organization where some coaches are not at their best.
Diving deeper into real user feedback from this Reddit post, golfers discuss their experience and specifically how helpful it has been to be able to see what they are doing wrong and right.
They mention that the lessons are pricey, but that the coach is great and that they have learned a lot.
The golfer then goes on to say that they started with a five lesson package, and after those were finished, they moved on to the game plan which includes 90 minutes of practice each week.
The Redditor also notes that you can use their bays when it is either too hot or rainy outside.
The writer finishes by saying that they are taking GolfTEC lessons this spring/summer and that they have found them helpful.
They mention that they learned their swing is too steep and that they don't get enough rotation in their shoulders, and that this was determined by seeing the swing on video.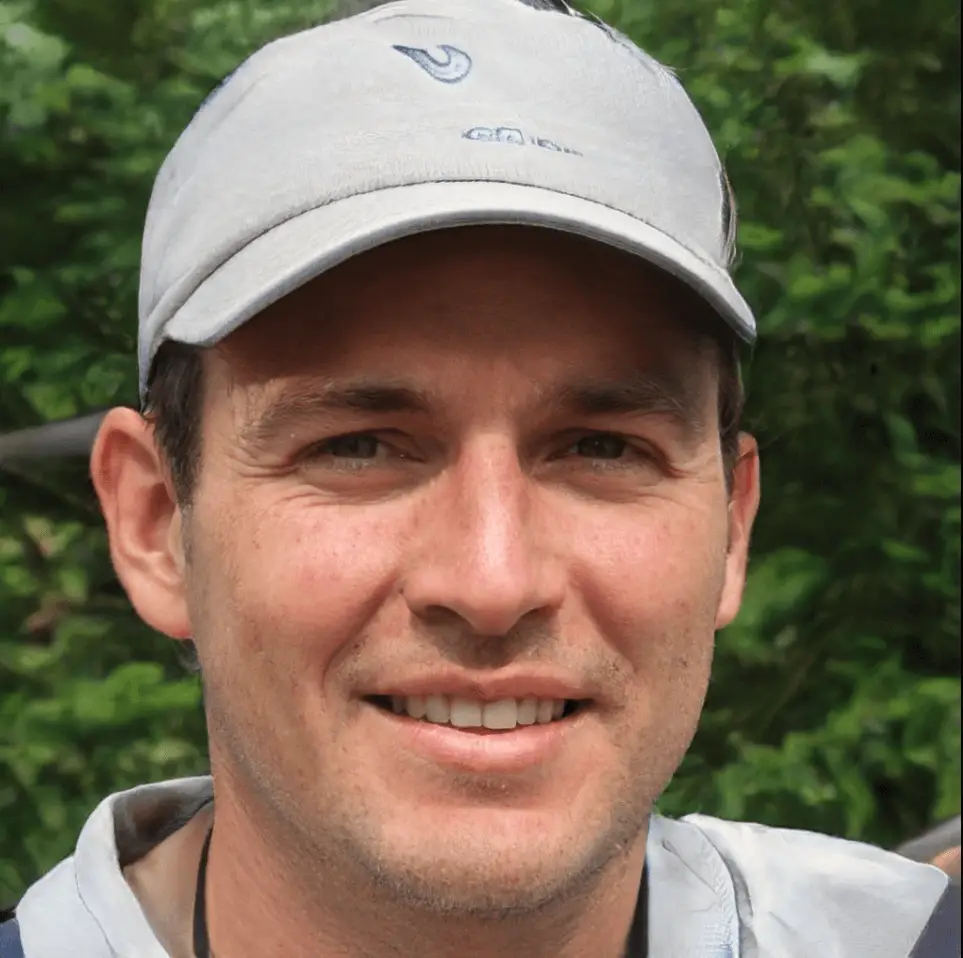 Hi, my name is Vince Richmond and I am the owner of earlygolfer.com. This blog is all about golfing, from tips and tricks to equipment reviews and everything in between. I have been golfing for over 20 years now and love the sport more than ever. I am always looking to improve my game and help others do the same. When I'm not golfing, I can be found spending time with my wife and two kids or playing some other sport (I'm a bit of a sports junkie). Thanks for reading and be sure to check out earlygolfer.com for all your golfing needs!