Please note that affiliate links may be included in some posts.
Sunglasses are beneficial for your physical health, including preventing skin cancer
Sunglasses can also protect your eyes from the sun, which can prevent long-term damage
Before making a decision on whether or not to wear sunglasses while playing golf, consider how they will impact your quality of play
Sunglasses specifically designed for golfers will have lenses that do not distort depth perception and rims that do not block your vision
Some golfers say in this forum thread that with sensitive eyes they wear Maui Jims, even if it's only mildly cloudy
Another said that after Lasik, he had to wear sunglasses
And yet another said that he only puts sunglasses on when he's directly facing towards the sun, which often happens in the morning, favoring Tifosi golf sunglasses– which he recommends because they keep it bright enough not to lose your ball and at the same time making sure your eyes are protected from the sun
I have been playing golf for a while now, and I have always tried to take the best precautions possible when it comes to playing in the sun.
I have worn sunscreen, hats, and other clothing that would help protect me from the sun.
But one day, I decided to try wearing sunglasses on the golf course.
I wasn't sure if it would make a difference, but I was willing to give it a try.
I put on a pair of sunglasses that were made specifically for golfers, and I hit the golf course.
To my surprise, I didn't have any problems with my vision or depth perception.
In fact, I found that it actually helped me play better.
The sunglasses prevented the sun from shining directly in my eyes, and it helped reduce the glare from the bright sunlight.
I was able to concentrate more on my shots, and I felt like I was able to play better than ever before.
So if you are thinking about playing golf in the sun, don't be afraid to try wearing sunglasses on the course- just make sure that you get a pair that is specifically made for golfers!
Should Golfers Wear Sunglasses?
Pause! Think of a professional golfer. Who comes to your mind? Now think about the time you saw them wearing sunglasses while on the field playing golf. I bet you can't think of an instance where they had one.
Sunglasses are a rare accessory that you will find professional golfers wearing. Sunglasses can help protect one's eyes and improve visibility while on the golfing course. The benefits of wearing sunglasses are unmatched.
However, as a professional or newbie golfer, you should consider the following insights before investing in sunglasses as your golf course accessories.
Type Of Sunglasses
There are different types of sunglasses for golfers—for example, the Rx Ray-Ban Wayfarers and Oakleys are some of the favorite brands for golfers to wear on the golfing course. Suppose you want to invest in golf glasses.
Then, in that case, it would be advisable to invest in glasses that are made for golf. Sunglasses not made for golf have rims that could block your vision, affecting your game.
Additionally, most lenses will make it difficult for golfers to maintain proper depth perception when playing. Professional golf players like David Duval are known for playing with their rimless sunglasses.
When purchasing sunglasses, as a golfer, it is advisable to look for glasses that are perfect for protecting your eyes and still enable you to play a great game.
Here are some favorite styles I like
Regular Old Golfer Sunglasses
The term "golfer sunglasses" is used to describe a type of sunglasses that has a very specific purpose: to help golfers see the ball better.
Golfer sunglasses are usually made with dark lenses that block out the sun's glare. This helps golfers see the ball more clearly so they can make a better shot.
Golfer sunglasses are not just for golfers, however. Anyone who wants to reduce the sun's glare can benefit from wearing them.
Round Sunglasses
Although they were popularized by John Lennon and the bohemian crowd, round sunglasses are more versatile than their origins suggest. You can play up the vintage look with thin, round frames and invoke your inner Beatle!
Clip-on Sunglasses
Clip on sunglasses are the most convenient type of sunglasses. They are easy to carry around and you can switch between regular and tinted lenses with just one frame.
Geometric sunglasses are a great way to add some personality to your look. They come in a variety of shapes and sizes, so you can find the perfect pair to match your style.
Browline or Clubmaster Sunglasses
Browline or clubmaster sunglasses were popular in the 1950s. They have bold brows with a minimal metal frame on these sunglasses give them a very vintage feel. If you are looking to add a bit of retro style to your look, these are the perfect sunglasses for you!
Tortoise Shell Sunglasses
Tortoise glasses have been a popular style for centuries. The term "tortoise shell" is used to describe the mottled brown and yellow coloring of the material, which is actually made from the shells of two different species of turtle.
Tortoise shell golfing sunglasses were first worn in China and Japan, where the material was used to make a variety of different items, including combs and musical instruments. It wasn't until the 17th century that tortoise shell glasses became popular in Europe.
Considerations
Comfort And Visibility
As a golfer, looking for sunglasses that are light in weight and don't require you to weigh down your head the entire day when wearing them as you play is invaluable. The perfect sunglasses should have enough grip to keep them in place as you swing.
Golfers swing a golf club at a speed of 100 miles per hour, so suppose your sunglasses don't have the right grip. They might end up flying off due to impact.
Quality Of Play
Having your sunglasses on and off when playing is advisable to know how they impact your game. There are people whose game improves when they have sunglasses on, whereas, for others, the sunglasses harm the outcome of their game.
Professional golfers playing for millions have a lot at stake, so they can't gamble, but for amateurs playing a friendly match, playing with your sunglasses on and off will help determine the impact of sunglasses on your game.
Protection Of Eyes
The benefit of wearing sunglasses when playing golf is to protect your eyes from direct sunlight. Professional golfers wear the appropriate attire for the golfing course and apply some sunscreen to protect their skin from UV rays.
Sunscreen protects their skin from skin cancer in the long run as golfers stay in the sun for five to six hours at a time.
Suppose you have reservations about wearing sunglasses. In that case, it would be best to wear other protective measures for your eyes to avoid long-term side effects. You can use hats to protect your eyes while on the golfing course.
Glare Reduction Techniques
If you are not convinced that sunglasses are essential on the golfing course, you might consider the following glare reduction techniques.
Introducing colored matte finish golf balls reduces glare and makes visibility easier for golfers. Hence even without sunglasses, a golfer has a clear shot.
Golf companies are also implementing measures to produce clubs that have decreased glare, assuring golfers of an immersive golfing experience. In the past, most clubs were shiny, but nowadays, you can get a club with a completely black head.
If you have had issues with squinting in the past when trying to play golf, the insights above should help create a difference in your next game.
Tips for choosing a pair of quality golf shades
If you're looking to buy a new pair of sunglasses for golf, it can be tough to know where to start. With all the different brands and styles on the market, it can be hard to know which ones are right for you. But don't worry, we're here to help!
The first thing you need to consider is what type of sunglasses you want. Do you want polarized lenses? Brown lenses? Yellow lenses? It's important to pick the right type of lens for the conditions you'll be playing in.
Next, you need to think about the frame. Make sure it's comfortable and fits well, and that it's strong enough to stand up to wind, dust and debris. You also want to make sure the frame doesn't obstruct your peripheral vision or limit your depth perception.
Finally, think about weight. You'll be wearing these sunglasses for a while, so they need to be lightweight and comfortable.
So, now that you know what to look for, let's take a closer look at some of the best sunglasses for golfing on the market today. Just be careful you don't get a golfer's tan while wearing your shades!
Oakley offers a great selection of golf-specific sunglasses, with polarized lenses and unbreakable frames in a variety of colors. They also have interchangeable lenses, so you can adapt them to different light conditions. And they're lightweight and comfortable, so they won't distract you during your game.
Ray-Ban also offers a great selection of sunglasses designed specifically for golfers. Their lenses are polarized and offer 100% UV protection. And their frames are designed not to obstruct your peripheral vision or limit your depth perception. They're also lightweight and comfortable, so you can wear them all day without feeling weighed down.
And finally, Maui Jim offers some great options for golfers looking for polarized sunglasses with interchangeable lenses. Their lenses are designed to reduce glare and improve contrast, which is perfect for golfing in sunny conditions. And their frames are lightweight and comfortable, with a wraparound design that helps keep out wind and debris.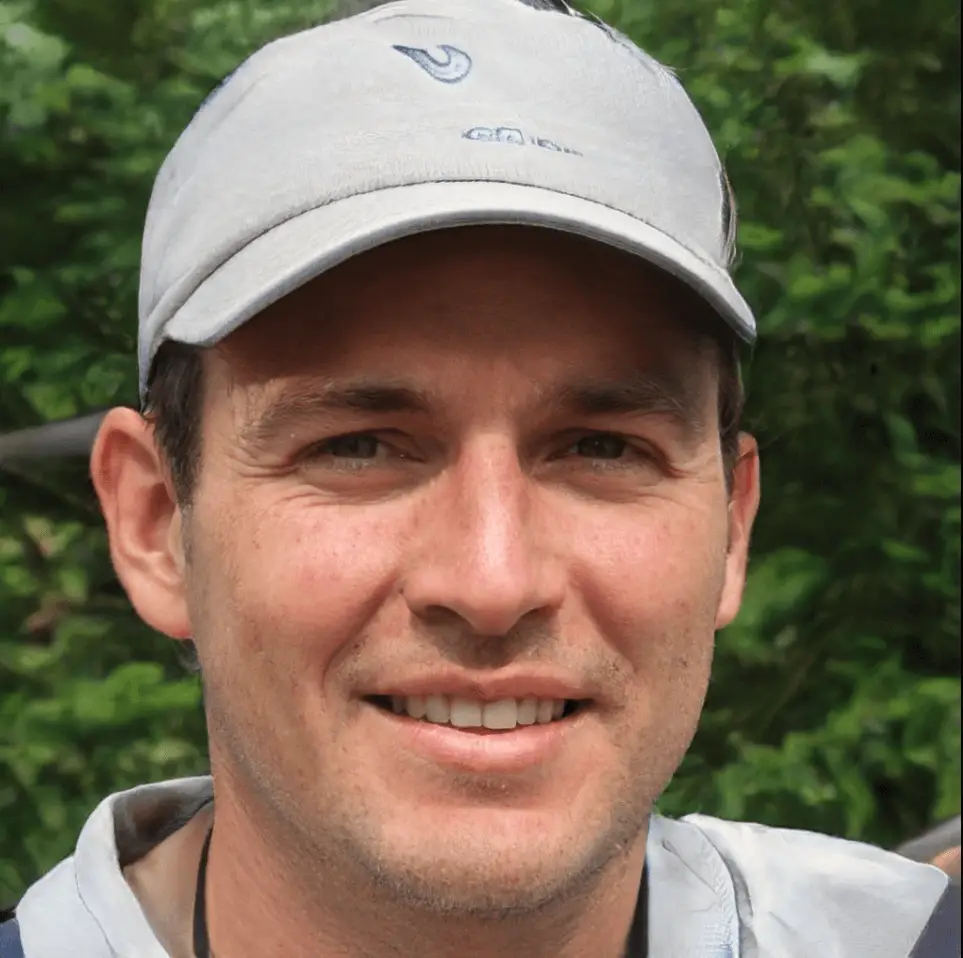 Hi, my name is Vince Richmond and I am the owner of earlygolfer.com. This blog is all about golfing, from tips and tricks to equipment reviews and everything in between. I have been golfing for over 20 years now and love the sport more than ever. I am always looking to improve my game and help others do the same. When I'm not golfing, I can be found spending time with my wife and two kids or playing some other sport (I'm a bit of a sports junkie). Thanks for reading and be sure to check out earlygolfer.com for all your golfing needs!