Please note that affiliate links may be included in some posts.
Ah, the elusive up and down technique in golf. It's a tricky one to master, isn't it? Like you, I've wrestled with this crucial sequence countless times on the green. After delving into mountains of research and picking brains of some seasoned pros, I've discovered the keys to perfecting this essential skill.
This blog post will provide you with detailed steps for mastering the up and down technique, share effective practice methods, and help you sidestep those pesky pitfalls that can often derail your game.
Are you ready to take your golf play to greater heights?.
Key Takeaways
To improve your up and down technique in golf, focus on improving your short game, mastering your chipping technique, enhancing your putting skills, and developing a solid bunker game.
Effective practice strategies include setting specific goals for each practice session, practicing regularly and consistently, utilizing drills and exercises targeting specific skills, and seeking feedback from experts.
Perfecting your swing requires focusing on the proper grip, stance, and follow-through. A relaxed but firm grip is crucial for accuracy. Finding a comfortable and balanced stance that generates power is key. A good follow-through ensures accuracy and distance.
Developing a consistent pre – shot routine involves visualization to boost confidence before each shot, ensuring proper alignment for accurate aim, and incorporating breathing techniques to stay relaxed under pressure.
Mastering the Up and Down Technique in Golf
Improve your short game, master your chipping technique, enhance your putting skills, and develop a solid bunker game to unlock golf success.
Improving Your Short Game
I find that a strong short game</strong> is key to scoring well in golf. Here are a few ways you can boost your skills:
Practice daily: Put in time every day to work on your chipping and putting. This helps build muscle memory.
Use the right club: Don't just use your sand wedge for all shots. Try using a pitching or gap wedge when you're closer to the green.
Eye on the ball: Keep your eyes on the ball while hitting it, not where you want it to go.
Solid stance: Make sure you have a firm and balanced stance before you strike.
Swing easy: Don't hit too hard. Make an easy swing and let the club do the work.
Visualize success: See in your mind's eye where you want the ball to go before hitting it.
Test different shots: Try hitting high shots, low shots, and everything in between to see what works best for you.
Mastering Your Chipping Technique
Mastering your chipping technique is essential for success in golf. Here are some tips to help improve your chipping game:
Focus on your stance: Stand with your feet shoulder-width apart and slightly open to the target.
Position the ball: Place the ball slightly back in your stance, towards your back foot.
Keep your hands forward: Maintain a slight forward press of the hands at impact.
Use a controlled swing: Take a short backswing and accelerate through the ball with a smooth follow-through.
Keep your wrists firm: Avoid excessive wrist movement and maintain a firm wrist position throughout the shot.
Practice distance control: Spend time practicing different distances to get a feel for how far the ball will roll after landing.
Experiment with different clubs: Try using different clubs for various shots around the green to add versatility to your chipping game.
Develop touch and feel: Spend time on the practice green developing sensitivity in your hands to gauge distance and control.
Enhancing Your Putting Skills
Putting is a crucial part of every golfer's game. Here are some tips to enhance your putting skills:
Focus on the target: Keep your eyes on the hole and visualize the ball rolling into it.
Develop a consistent stroke: Practice a smooth and controlled putting stroke, using your shoulders and arms together.
Find the right grip: Experiment with different grips to find the one that feels comfortable and allows you to control the putter face.
Control your speed: Pay attention to the speed of your putts, as distance control is essential for making more putts.
Practice reading greens: Learn to read the slopes and breaks on greens, which will help you determine how much break to play in your putts.
Putt with confidence: Believe in yourself and trust your abilities when standing over a putt.
Be patient: Putting takes time to master, so be patient with yourself and keep practicing.
Developing a Solid Bunker Game
To unlock success in golf, developing a solid bunker game is crucial. Here are some tips to improve your skills:
Mastering bunker shots takes practice and patience.
Focus on hitting the sand first, not the ball.
Open your clubface to create more loft.
Use a wider stance to maintain stability.
Aim for the center of the ball to get it out of the bunker.
Keep your head down and follow through with your swing.
Practice different distances and lies in the bunker.
Develop confidence in your ability to escape bunkers successfully.
Seek guidance from a golf instructor or pro for personalized tips.
Remember, mastering the bunker game can save you valuable strokes on the course.
Utilizing Effective Practice Strategies
To maximize your golfing skills, it's crucial to utilize effective practice strategies. Here are some proven ways to improve your game:
Set specific goals for each practice session. This will help you stay focused and track your progress.
Practice regularly and consistently. Dedicate time each week to work on different aspects of your game.
Break down your practice sessions into smaller, manageable tasks. This will allow you to focus on specific areas that need improvement.
Utilize drills and exercises that target specific skills, such as putting accuracy or chipping technique.
Practice with intention and purpose. Pay attention to details like grip, posture, and alignment.
Use video analysis to review your swing and identify areas for improvement.
Play simulated rounds in your mind or on a simulator to simulate real – game scenarios.
Seek feedback from a golf instructor or experienced golfer who can provide guidance and help you refine your techniques.
Perfecting Your Swing
To perfect your swing, focus on your grip, stance, and follow-through.
Your Grip
Having a proper grip is essential for mastering your golf swing and achieving success on the course. It's important to hold the club with a relaxed but firm grip, making sure that your hands are connected and working together as one unit.
Maintain a neutral position with your wrists and avoid gripping too tightly, as it can restrict your movement and affect your shot accuracy. Keep in mind that finding the right grip may take some practice and experimentation, so don't be afraid to seek guidance from a golf professional or try different grips until you find what works best for you.
Remember, a solid grip is the foundation for a successful swing!
Your Stance
To master the up and down technique in golf, your stance plays a crucial role. The way you position yourself before making a swing can greatly affect your shot. It's important to find a comfortable and balanced stance that allows you to generate power and accuracy.
Keep in mind that different clubs may require slight adjustments in your stance. By experimenting with different positions, you can find what works best for you. Remember, a solid and well-balanced stance is the foundation for a successful swing!
Your Follow-Through
The follow-through is a critical part of your golf swing. It's what happens after you make contact with the ball. A proper follow-through helps ensure accuracy and distance in your shots.
As you swing, focus on extending your arms and rotating your body smoothly. Keep your eyes on the target and maintain balance throughout the motion. Remember that a good follow-through allows for a confident finish to each shot, setting you up for success in golf.
Developing a Consistent Pre-Shot Routine
Developing a Consistent Pre-Shot Routine is crucial for golf success.
Visualization
I want to share an important technique that can greatly improve your golf game: visualization. This is a mental trick used by successful golfers to unlock their true potential. Visualizing your shots before you make them can help you develop a clear plan and boost your confidence on the course.
Imagine yourself hitting the perfect shot, see the ball soaring through the air and landing exactly where you want it to. Visualize the path of your swing, feel the connection between club and ball, and see yourself making a smooth stroke with great accuracy.
By visualizing success, you're more likely to achieve it in reality. So take a moment before each shot to visualize your desired outcome, and watch as your game improves significantly.
Alignment
Alignment is a crucial aspect of your golf game that can greatly impact your success on the course. When it comes to alignment, you want to make sure that your body and clubface are properly positioned in relation to your target.
This helps ensure that you're aiming in the right direction and increases the likelihood of hitting accurate shots. One tip for aligning yourself correctly is to pick a spot in front of your ball, along your target line, and use it as a reference point.
By consistently checking your alignment before each shot, you'll be setting yourself up for better results and improved performance on the golf course.
Breathing and Relaxation
One important aspect of golf that often gets overlooked is the role of breathing and relaxation. When we step up to take a shot, it's easy to let our nerves get the best of us. But by focusing on our breath and staying relaxed, we can improve both our mental and physical performance on the course.
Taking slow, deep breaths before each shot helps calm down our nervous system and reduces tension in our muscles. It also helps us stay focused and present in the moment, rather than getting caught up in past mistakes or worrying about future outcomes.
In addition to breathing techniques, finding ways to relax both physically and mentally can greatly benefit your game. This can be done through visualization exercises, meditation, or even just taking a few moments to appreciate the beauty of nature around you.
Avoiding Common Mistakes
Don't let common mistakes hold you back from unlocking your golf success. Learn how to avoid overthinking, ignoring the basics, and poor club selection. Read more to improve your game and achieve your goals on the green.
Overthinking
Overthinking can be a major obstacle to success in golf. When we overthink our shots, we tend to get nervous and lose focus. We start questioning ourselves and second-guessing our decisions, which can lead to poor performance on the course.
Remember, golf is a game of skill and strategy, but it's also important to trust your instincts and rely on your training. Instead of overthinking every shot, try to stay present in the moment and trust your abilities.
This will help you make more confident decisions and ultimately improve your overall performance on the course. So don't let overthinking hold you back from unlocking your true potential in golf!
Ignoring the Basics
Ignoring the basics of golf can hinder your progress and keep you from reaching your full potential on the course. It's important to remember that even professional golfers always start with the fundamentals.
Neglecting proper grip, stance, and follow-through can have a negative impact on your swing technique and overall performance. By focusing on these foundational elements and consistently practicing them, you can build a solid foundation for success in golf.
Don't underestimate the significance of mastering the basics – they are the building blocks for improving your game and achieving better results.
Poor Club Selection
Choosing the right club is crucial for success in golf. Using the wrong club can lead to poor shots and unnecessary strokes. It's important to consider factors like distance, wind conditions, and the lie of the ball when selecting a club.
Taking the time to analyze these factors and make an informed decision will greatly improve your chances of hitting better shots and lowering your score. Don't underestimate the importance of proper club selection in unlocking your golfing potential.
Equipment Tips
Choose the right clubs for your game, select golf balls that suit your playing style, and invest in comfortable and supportive golf shoes.
Club Selection
As we consider equipment for golf, the first thing to note is that your success on the course is significantly influenced by your club selection. The right club can make the difference between a perfect shot and a total mishap. Here is a brief guide to help you make an informed choice when it comes to golf clubs:
| Club Category | Description | Best For |
| --- | --- | --- |
| Drivers | These are the longest clubs with the biggest heads. They are designed for distance, typically used for the initial shot off the tee. | Long distances, usually the first shot. |
| Iron Clubs | Irons come in various sizes, each designed for a specific range. They're versatile and can be used for a variety of shots, both long and short range. | Mostly used for shots where precision is more important than distance. |
| Woods | Woods are designed for long-distance fairway or tee shots, they have a larger head and longer shaft than other types. | For long distance shots that need a bit more precision than a driver. |
| Hybrids | These are a mix between woods and irons, combining the best aspects of both. They're designed for better control and easier hitting than the long irons they replace. | Beginners and players struggling with long irons. |
| Putters | Putters have a flat face designed for rolling the ball on the green. They're used for short-distance shots to get the ball into the hole. | Short, accurate shots on the green. |
| Wedges | Wedges are a type of iron used for short game shots such as pitches, chips, and bunker shots. They're designed to provide a high degree of control and accuracy. | Short game shots where high loft is required. |
Remember, selecting the right club for each shot can be a game changer. With practice and experience, you'll soon be able to judge which club is best for every situation.
Golf Balls
Choosing the right golf ball is crucial for optimizing your performance on the course. Different golf balls have different characteristics that can affect your distance, accuracy, and control. Some golf balls are designed for maximum distance, while others prioritize spin and feel around the greens. It's important to consider your skill level and playing style when selecting a golf ball. Beginners may benefit from using a two-piece ball with a lower compression for maximum distance, while more experienced players might prefer a softer, higher-spinning ball for better control on approach shots and around the green. Experimenting with different brands and models of golf balls can help you find the perfect match for your game.
Golf Shoes
For golfers, having the right pair of golf shoes is crucial for success on the course. The right shoes provide stability and traction, allowing you to maintain your balance while swinging the club. Look for shoes with spikes or cleats to ensure a firm grip on the ground. Golf shoes should also be comfortable, providing cushioning and support to prevent foot fatigue during long rounds. It's important to choose shoes that fit properly and allow for natural movement of your feet. By investing in a good pair of golf shoes, you'll enhance your performance and enjoy a more comfortable round on the greens.
Conclusion
In conclusion, mastering the up and down technique in golf is crucial for success on the course. By improving your short game skills, including chipping, putting, and bunker shots, you can save strokes and lower your scores.
Perfecting your swing technique, developing a consistent pre-shot routine, and avoiding common mistakes will also contribute to your overall performance. Additionally, utilizing effective practice strategies and having the right equipment can help enhance your game even further.
With dedication and practice, you can unlock your true potential in golf and achieve the success you desire.
Remember that breaking 90 in golf requires focus and mastery of both swing technique and mental strategies like visualization. It's important to start with the basics when learning golf to avoid becoming overwhelmed by advanced techniques.
Prioritize perfecting your swing while also honing other aspects of the game like chipping and putting. Seeking professional instruction may be beneficial for mastering these skills.
FAQs
1. What does "Mastering the Up and Down Technique" mean in golf?
In golf, mastering the up and down technique means to hit the ball onto the green in two strokes when it misses the green.
2. What is a scramble in this context?
A scramble is when you have missed hitting your ball onto the green with your first shot, chipped it closer, and then made your subsequent putt.
3. How can I improve my short game strategy using these techniques?
By focusing on pitching and chipping skills, putting mastery, and mastering golf shots you can greatly improve your short game strategy.
4. Can training help me get better at this technique?
Yes! Golf training aimed at improving your swing technique and course management skills will increase improvement of mastering this technique.
5. Do you have any tips for success?
Golf success relies on constant practice of these fundamentals: making sure every time that you take a shot – it lands close enough to follow up with a restful putt.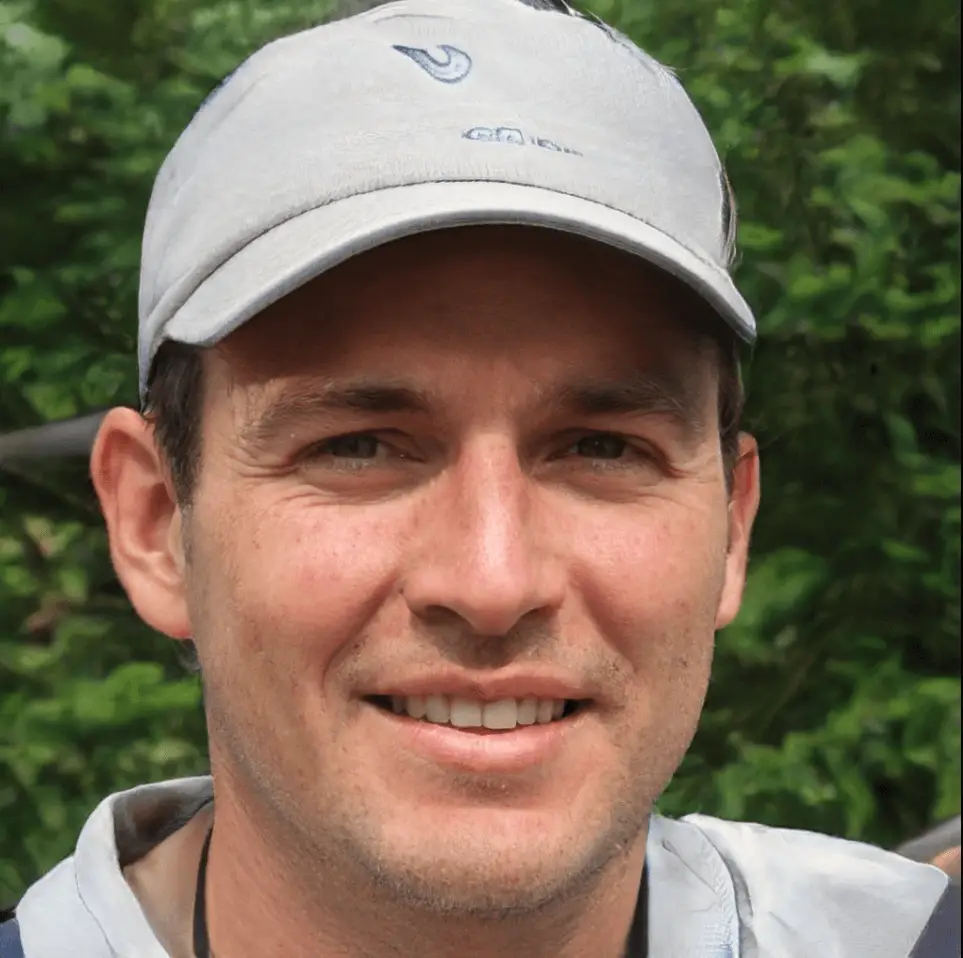 Hi, my name is Vince Richmond and I am the owner of earlygolfer.com. This blog is all about golfing, from tips and tricks to equipment reviews and everything in between. I have been golfing for over 20 years now and love the sport more than ever. I am always looking to improve my game and help others do the same. When I'm not golfing, I can be found spending time with my wife and two kids or playing some other sport (I'm a bit of a sports junkie). Thanks for reading and be sure to check out earlygolfer.com for all your golfing needs!