Please note that affiliate links may be included in some posts.
Professional golfers are using a wristband and armband called WHOOP to track their recovery and sleep
The data from the band helps to coach players on how to balance their strain and recovery
Whoop also monitors sleep, which is important for repairing muscles after playing golf
The app provides advice on the amount of sleep, exercise and rest required to keep a person's body in prime physical shape
Whoop is becoming increasingly popular among professional golfers and the wider community for its health benefits.
Here's what it looks like:
I've been a golfer for as long as I can remember.
My dad got me into the game when I was just a kid, and I've been hooked ever since. I love the challenge of trying to hit a tiny ball into a hole in the ground with just a few swings, and I love the feeling of accomplishment when I finally do it.
But like any other sport, golf can be tough. It's not easy to perfect your swing, and it's even harder to keep that swing consistent when you're playing under pressure. That's why I've started using a WHOOP strap to help improve my game.
Bestseller No. 1
WHOOP 4.0 with 12 Month Subscription – Wearable Health, Fitness & Activity Tracker – Continuous Monitoring, Performance Optimization, Heart Rate Tracking – Improve Sleep, Strain, Recovery, Wellness
EVERYTHING YOU NEED IS INCLUDED: Purchase includes an initial 12-month WHOOP membership, 4.0 hardware, Onyx SuperKnit band, and wearable, waterproof* battery pack. THIS IS FOR FIRST TIME WHOOP MEMBERS.
CONTINUOUS MONITORING: WHOOP is a unique wearable fitness device that offers continuous monitoring of physiological data, including heart rate, respiratory rate, resting heart rate, heart rate variability, skin temperature, blood oxygen levels, daily activity and sleep so users can better understand their overall health and wellness status and track their progress over time.
PERSONALIZED FOR YOUR GOALS: WHOOP is insight-driven, providing users with clear next steps and a science-backed approach so they can understand and improve their overall health and optimize performance. Track and log your daily behaviors like activity, diet, alcohol consumption, stress levels, caffeine intake and more with the WHOOP Journal. WHOOP then calculates which behaviors help or hurt your sleep and recovery most, making it easier to build healthy habits.
The WHOOP strap is a little different than other wearable devices on the market. While most wearables just track your heart rate and calories burned, the WHOOP strap tracks how hard your body is working. It monitors your heart rate, strain levels, and sleep quality, and then uses that data to help you improve your performance.
For me, that data has been incredibly helpful. It's allowed me to see where I'm putting too much strain on my body, and it's helped me find the right balance of activity, rest, and nutrition. Thanks to the WHOOP strap, I've been able to lower my resting heart rate and improve my golf swing.
I still have a lot of work to do before I reach the level of some of the top professionals, but using the WHOOP strap has definitely given me a leg up on the competition.
So, What's a WHOOP?
Here's a shot of Rory Mcilroy wearing a WHOOP!
Many golfers wear WHOOPS Strap on their biceps. This means a WHOOP is not meant for winners only but all golfers because it increases their performance levels. In addition, a WHOOP Strap is a recovery and fitness tracker. This explains why it's giving golfers such as Justin Thomas, Jon Rahm, Dustin Johnson, and Mcllroy a critical edge off and on the course.
As a golfer, a WHOOP Strap can help you to monitor your sleep levels and recovery daily. This determines how best you can train. Therefore, this article will enlighten you more about why most golfers use WHOOP Strap to maximize their performance. Let's get started.
In 2012, the Harvard University squash team's former captain, Will Ahmed, founded the WHOOP Strap. His innovation was to find out how hard the athletes can struggle and how they can efficiently recover their energy after competitions and practices. He also wanted to know how much sleep an athlete required. While there many wearables in the industry, the WHOOP Strap stands out because it has a different approach compared to all of the others.
The WHOOP Strap doesn't vibrate, doesn't show time, and doesn't feature a screen. This means you'll be unable to figure out anything by just looking at it. However, if you pair it with the smartphone and install the WHOOP app, it'll reveal highly comprehensive data regarding how hard your body functions. It'll also reveal your sleep quality and how well you recovered from the previous workout.
What Are The Benefits Of A WHOOP Strap?
How WHOOP Can Help Your Golf Game
Below are a few benefits of a WHOOP Strap for golfers:
Personalized Training Insights: Whoop offers personalized insights based on a golfer's body data. This information can guide golfers on when to push harder during training or when to take it easy, helping them optimize their practice routines and overall performance.
Informed Nutrition and Hydration: Whoop's data analysis can shed light on how a golfer's body responds to different nutrition and hydration strategies. This knowledge can be invaluable in tailoring their diet and fluid intake to sustain energy levels during rounds and practice sessions.
Mind-Body Connection: Golfers can benefit from Whoop's focus on sleep and recovery, which can contribute to better mental clarity and focus on the course. By understanding their body's recovery needs, golfers can maintain a balanced mental state, leading to improved decision-making and concentration during crucial shots.
Why Does The WHOOP Strap Appeal To Pro & Amateur Golfers?
The  WHOOP Strap has a small electronic sensor, which has the potential to measure your heart rate 100 times each second. This sensor measure how your body strains throughout the day from things such as anxiety, stress, and exercise.
It utilizes sophisticated algorithms to learn how your body and your heart work. It also enlightens you on the amount of strain you should take depending on how much you've recovered after rest.
The data from your WHOOP Strap is usually helpful to fitness-minded athletes and plane-hopping, such as Scott Stalling, Thomas, Schauffele, and Mcllroy, who have two years of experience with a WHOOP Strap. On the other hand, golf needs a combination of concentration, mental focus, and physical skills.
If you're a golfer, pressure is necessary when practicing. However, some golfers, among other athletes, never listen to the body's response.
After playing, watch for your body's response through a WHOOP sensor. It'll let you know the bad steps you are about to take after training or competition. Furthermore, as a golfer, you can use a WHOOP Strap to determine how hard you can push yourself.
Through this, you'll be able to discover a suitable combination of activity, rest, and nutrition that suits you.
Remember, a WHOOP Strap is water-resistant; when the battery is fully charged, it's likely to serve you for about 4 to 5 days. Fortunately, this strap is usually worn for 24 hours. Therefore, you can recharge the battery by plugging in a small battery pack when the battery goes low.
Charge the pack, and when you're done, slide it slowly over the WHOOP Strap to add power to it while it's still on your wrist.
The WHOOP Strap also features an elastic band, which holds the sensor in position. Besides, this elastic band is thin and incorporates texture inside to reduce sliding. In addition you can wear it on your biceps or wrist, meaning it doesn't interfere with your golf swing.
Conclusion
From the guide above, you now know what golfers wear on their biceps- here's what golfer's are wearing on their belts! However, before using it, please understand that the WHOOP Strap takes a week to start giving your relevant data. Furthermore, when it understands how your body and heart handle exercise, your sleeping routine, and your daily stress. It can now commence to give you a recommendation.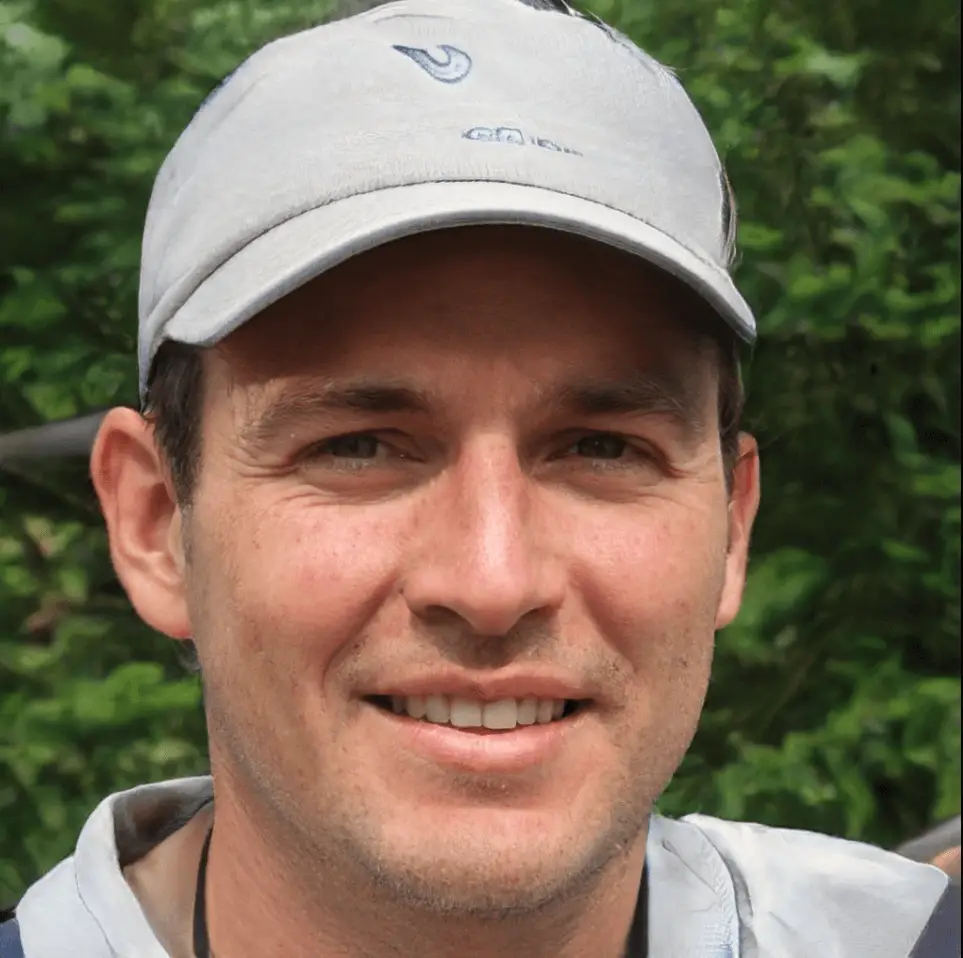 Hi, my name is Vince Richmond and I am the owner of earlygolfer.com. This blog is all about golfing, from tips and tricks to equipment reviews and everything in between. I have been golfing for over 20 years now and love the sport more than ever. I am always looking to improve my game and help others do the same. When I'm not golfing, I can be found spending time with my wife and two kids or playing some other sport (I'm a bit of a sports junkie). Thanks for reading and be sure to check out earlygolfer.com for all your golfing needs!