Please note that affiliate links may be included in some posts.
A golf bag is essential for any beginner golfer, as it allows you to transport more than two clubs at a time.
Before purchasing any golf clothing, take the time to research the dress code of whichever golf club you'll be playing at.
Wearing golf shoes are typically not required, but certain courses mandate them.
The sport of golf can be enjoyed with as little as seven clubs. These Clubs should include a Driver, Fairway wood, 5-, 7- and 9-iron, Sand Wedge, and Putter.
Apart from the necessary golf clubs and balls, new golfers might also find sunscreen, pencils, towels, and a push cart useful.
My friend got into golf a few months ago and was really enjoying the game. He loved being out on the green and trying to make birdies. However, as he started playing more and more, he realized that there were some things he needed to work on if he wanted to get better.
One of the things he wanted to work on was his grip. He wasn't sure if he was gripping the club correctly, so he asked me if I could help him out. I told him that I could show him how to do it, but I also recommended that he buy a pair of golf gloves to help him out.
He also wanted to try and improve his putting skills, so I recommended that he buy an indoor putting green. This would allow him to practice his putting at home whenever he wanted.
Finally, my friend wanted to start working on his swing. I told him that the best way to do this was by using a golf training aide like the SKLZ Golf Tempo Golf Swing Trainer. This would help him set the tempo and grip for his swing.
Overall, I think my friend made a great decision by getting into golf. And with the gifts that I recommended, I'm sure he'll be able to improve his game quickly!
Things Buy a New Golfer
What do you buy a new golfer? There are many different awesome and useful gifts that you can buy a new golfer today.
Yet, before you run out to your local retail store, you may want to check out these 5 gift ideas first.
1. Personalized golf ball marker
If you want to make the new golfer feel like a pro, you may want to think about getting something that is personalized. Because professional golfers carry bags with their special signature identifications on them, you can start the novice off right with a personalized golf ball marker.
The golf marker is essential to the game since it is used to mark the exact position of the ball before it is moved to allow another player to take their putt.
2. Golf Gloves
Of course, you want the new golfer to look good. So one of the best gifts to give the novice is a pair of golf gloves. A pair of golf gloves are an ideal gift for many different reasons and purposes, including the following:
Helps them with enforcing their grip
Protects the hands from wear and tear while they are learning
Helps in preventing painful blisters
As you can see, a pair of new golf gloves are not only good for looks but also for functionality, too.
3. Cool golf towel
Cool golf towels are also great gifts for newbie golfers, too. These towels usually come in handy for many different reasons. For instance, golfers use these towels to wipe the sweat from their hands before making a shot.
These towels can also be used by the beginner to wipe off the dirt from the golf club while on the course. Whatever the case or situation, golf towels are normally carried around by each player in the golf bag at all times.
Just make sure it is distinctive and made of high-end quality materials.
4. Indoor putting green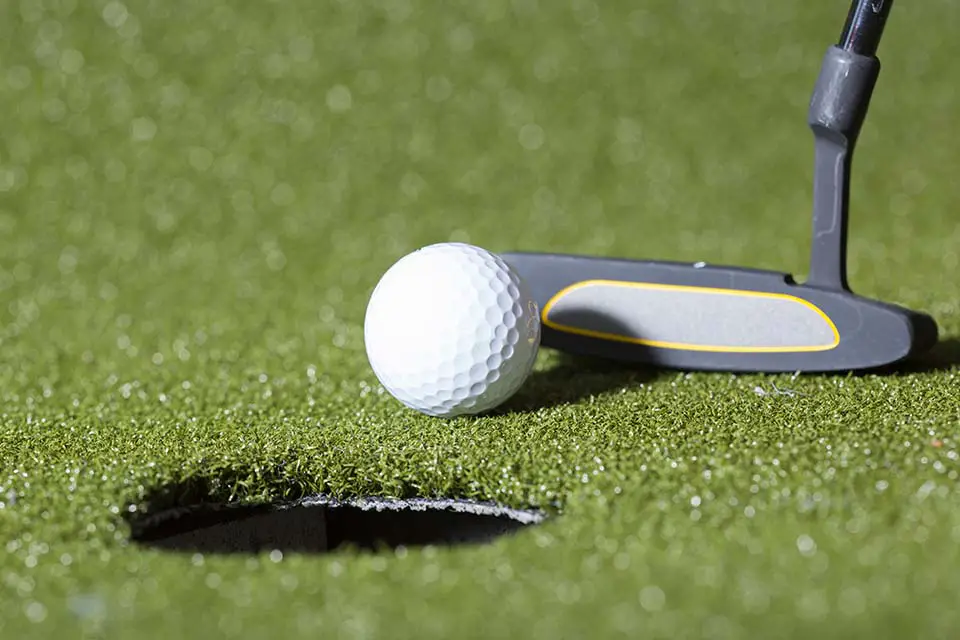 Whenever you hear a new golfer is about to make their debut, you may want to head out to your sporting goods store right away. In fact, if you hesitate, someone else may beat you to it, particularly if you are thinking about buying an indoor putting green.
Because golf is a game that is all about skill and precision, aspiring professional golfers will be spending a lot of time just learning how to perfect their putting skills. This is one of the reasons why an indoor putting green makes a very good gift for the beginner.
Since the new golfer will need all of the extra time that they can get both on the golf course and off course, this is a gift that any new golfer can really appreciate.
5. Golf Training Aide – SKLZ Golf Tempo Golf Swing Trainer
If you want to give the new golfer to get a good head start in achieving the best results faster, you may want to consider investing in a golf training aide like the SKLZ Golf Tempo Golf Swing Trainer.
This training aide is essential for anyone who is looking for one of the quickest and simplest ways to improve their game. For example, this golf training aid is designed to help the new player to work consistently on their golf swing.
In order to achieve the best, this aide helps to set the golfer with setting the tempo and grip.
This aide can be described as an off-the-golf course way of getting 'great shots' any time of the day or night.
6. Golf Balls
Of course, the new golfer will need golf balls to use while they are on the course. While any type of golf ball will do, you may want to consider giving them a higher quality ball so they can get used to playing with the best.
One of the best golf balls on the market today is the Titleist Pro V1 Golf Ball. This golf ball is designed for serious golfers who are looking to take their game to the next level.
With this type of golf ball, the new golfer can expect longer drives, straighter shots, and more spin control around the greens.
7. Clubhouse Membership
If you want to give the new golfer the opportunity to socialize and network with other golfers, you may want to consider giving them a clubhouse membership.
Being a member of a club will give the beginner many different benefits, including access to the clubhouse, practice facilities, and discounts on green fees.
In addition, many clubs also offer social events and tournaments that the new golfer can participate in.
8. Golf Lessons
Of course, one of the best gifts you can give a new golfer is golf lessons. With golf lessons, the new golfer will have the opportunity to learn from a professional who can help them to improve their game quickly.
Golf lessons are also a great way for the new golfer to meet other people who are passionate about the game.
9. Golf Magazine Subscription
If you want to give the new golfer something that they can enjoy on a monthly basis, you may want to consider giving them a golf magazine subscription.
A golf magazine subscription is the perfect way for the new golfer to stay up-to-date on the latest golf news, tips, and equipment.
Plus, they will also be able to read about the latest golf courses and players.
10. Golf Bag
Last but not least, every golfer needs a good golf bag to hold all of their equipment. When choosing a golf bag, you will want to consider the type of bag that the new golfer will need, as well as the budget that you have.
There are many different types of golf bags on the market, so you should be able to find one that the new golfer will love.
Conclusion
Because there are a lot of great gifts for golfers in stores and online today, you can pick and choose which gift will be most appropriate and beneficial for an individual. In fact, there are gifts for just about anything.
From golf aides that help new players to improve their game to a pair of cool golf gloves that protects the hands from developing blisters, there are a lot of fun and useful gifts for any new player.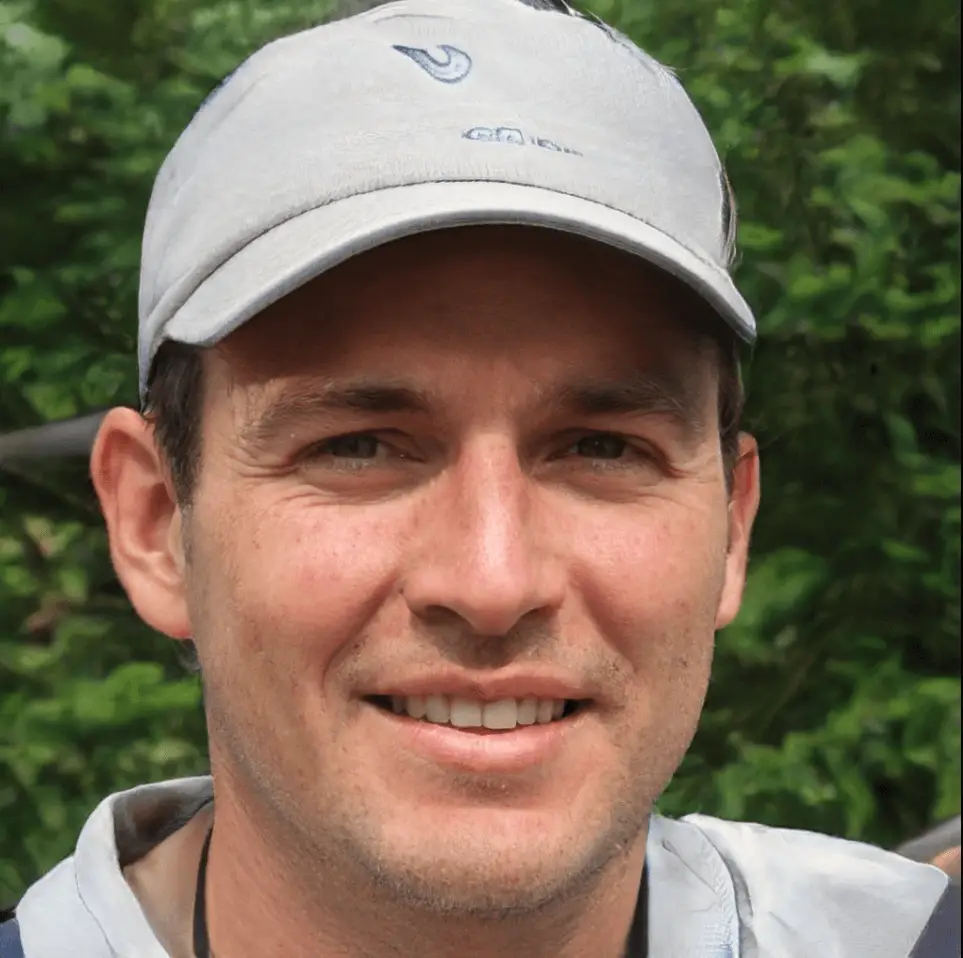 Hi, my name is Vince Richmond and I am the owner of earlygolfer.com. This blog is all about golfing, from tips and tricks to equipment reviews and everything in between. I have been golfing for over 20 years now and love the sport more than ever. I am always looking to improve my game and help others do the same. When I'm not golfing, I can be found spending time with my wife and two kids or playing some other sport (I'm a bit of a sports junkie). Thanks for reading and be sure to check out earlygolfer.com for all your golfing needs!