Please note that affiliate links may be included in some posts.
Looking and feeling your best while playing golf can elevate your game, and proper attire is key to achieving this. No matter your age, you can enjoy golf in style.
Make sure to check with the tournament host to see if there are any formal attire requirements
To avoid feeling too cold, it is essential to dress in layers. For shoes, sneakers or golf shoes are a must! You may also accessorize with a wide-brim hat or baseball cap and sunglasses!
Men may wear golf shorts, khakis, or slacks with a button-down, golf t-shirt or collared t-shirt.
Women should wear skirts, slacks, golf shorts, or dresses (sleeveless shirts with a collar). Blouses and t-shirts are also allowed, but avoid anything too low cut.
Children should wear slacks, golf shorts, or khakis along with a golf t-shirt or polo shirt for autographs (1/4 zip if the weather is cold).
A Reddit user advised that comfortable shoes are imperative.
My friends and I like to get dressed up when we go to golf tournaments. It's always so much fun to see everyone in their best outfits, and it really adds to the excitement of the event. We love to try out new clothes and accessories, and we always enjoy laughing and joking about each other's outfits.
tl:dr what men should wear:
Pants/Shorts: Slacks, Golf Shorts, Or a Pair of Khakis
Shirt: Button Down, Collared T-Shirt, Or Golf T-Shirt
Accessories: Wide Brim Hat/Baseball Cap
Shoes: Sneakers (ideally waterproof) or golf shoes
This year, I'm going to a golf tournament with my friend John. John is one of the most stylish guys I know, and I'm really looking forward to seeing what he's going to wear. I have a feeling that he's going to look amazing, but I'm also a little bit intimidated. I don't want to dress too casually or too formally, and I definitely don't want to compete with John for the best outfit of the day!
I think I'll probably wear some golf shorts and a collared shirt. That seems like a safe option that will still look stylish. I might also bring a jacket or sweater in case it gets cold later in the day. I can't wait to see all of my friends at the tournament, and I'm looking forward to having a lot of fun!
10 Tips on How to Wear for a Golf Tournament
If you play in a golf tournament, you will want to dress accordingly. With all the walking and bending, it is important to wear comfortable shoes or sneakers with good support.
There are a lot of fashion decisions that you need to make as well. Deciding what to wear can be hard. Here are some tips to help you have the best time in your golf tournament.
In this article, we are going to give you some helpful tips on how to dress for golf tournaments.
A golf tournament is an excellent place for people to relax and enjoy the outdoors. Therefore, it is essential to dress accordingly. If you want to make a good impression on the course, follow these tips for great-looking outfits during your next tournament.
In addition, here are some tips that you might find helpful when making your choices for your next golf tournament.
Wear a classic golf shirt and pants
Before you hit the course, stay in your hotel room and try on some of the shirts that you will be wearing. The last thing that you want to do is wear something that is not comfortable, so take your time picking out a shirt. Make sure that it looks good with what you wear for the rest of the day.
Go lightweight
If it is warm outside, opt for something lightweight like a polo or button-down shirt with shorts, sneakers, or boots. If you are playing in the cold, you want to wear something heavier to keep your body warm.
Hat flexibility
If you want to wear a hat, you will need to ensure that it is reversible. This way, you can keep it on your head in the cold weather and then wear it as a bandana when playing in the sun.
Shirt strategy
When you decide what shirt to wear, try to find one with two layers, as this will help keep your body from sweating when wearing it all day. If possible, get something with long sleeves that is lightweight so that it does not make your arms sweaty.
Sunglasses
A good pair of sunglasses is also a great idea. Even if it is cloudy outside, the sun can still hurt your eyes, so wear a pair of shades to avoid any issues. You can also find styles made specifically for golf, such as polarized lenses or ones with UV protection.
Shoe game
Wear comfortable shoes. Golf shoes are generally recommended, but you can wear sneakers if you do not have any. For the most part, the essential characteristic is that they are comfortable because you will be on your feet all day.
Shorts?
Wearing shorts can be a great idea if it is sunny and you don't need to wear pants. However, ensure they are not too short, as this won't be very comfortable. Also, make sure that you check the size chart before purchasing.
Layering
Always wear layers. You should wear a tee shirt under another and tuck in your pants. If it is cold, wear a jacket or hoodie and some pants, depending on how much clothing you need.
Belt game
To complete the outfit, you can wear a belt to keep your pants up. You need to make sure that it looks nice, or else you might stand out badly.
Conclusion
One of the most common questions we get asked is "what should I wear to a golf tournament?" While there is no one answer to this question, as it will depend on the specific tournament and its dress code, there are some general guidelines you can follow.
First and foremost, it is important to remember that a golf tournament is a formal event. As such, you should dress accordingly.
This means no jeans, t-shirts, or sneakers. Instead, opt for clothing that is both comfortable and stylish.For men, this might mean a collared shirt and dress pants or khakis. A blazer is also a good option, particularly if the tournament is taking place in cooler weather.
For women, a sundress or dressy top and skirt combination is always a good choice.If you're not sure what to wear, it's always better to err on the side of caution and dress up rather than down.
After all, you can always take off a layer if you get too warm but you can't add one if you're underdressed.With these general guidelines in mind, here are some specific recommendations for what to wear to a golf tournament:
For men:
A collared shirt
Dress pants or khakis
A blazer (optional)
For women:
A sundress or dressy top and skirt combination
Comfortable shoes
A jacket or cardigan (optional)
As you can see, there is no one right answer when it comes to what to wear to a golf tournament.
Just remember to dress formally and comfortably, and you'll be sure to make a great impression.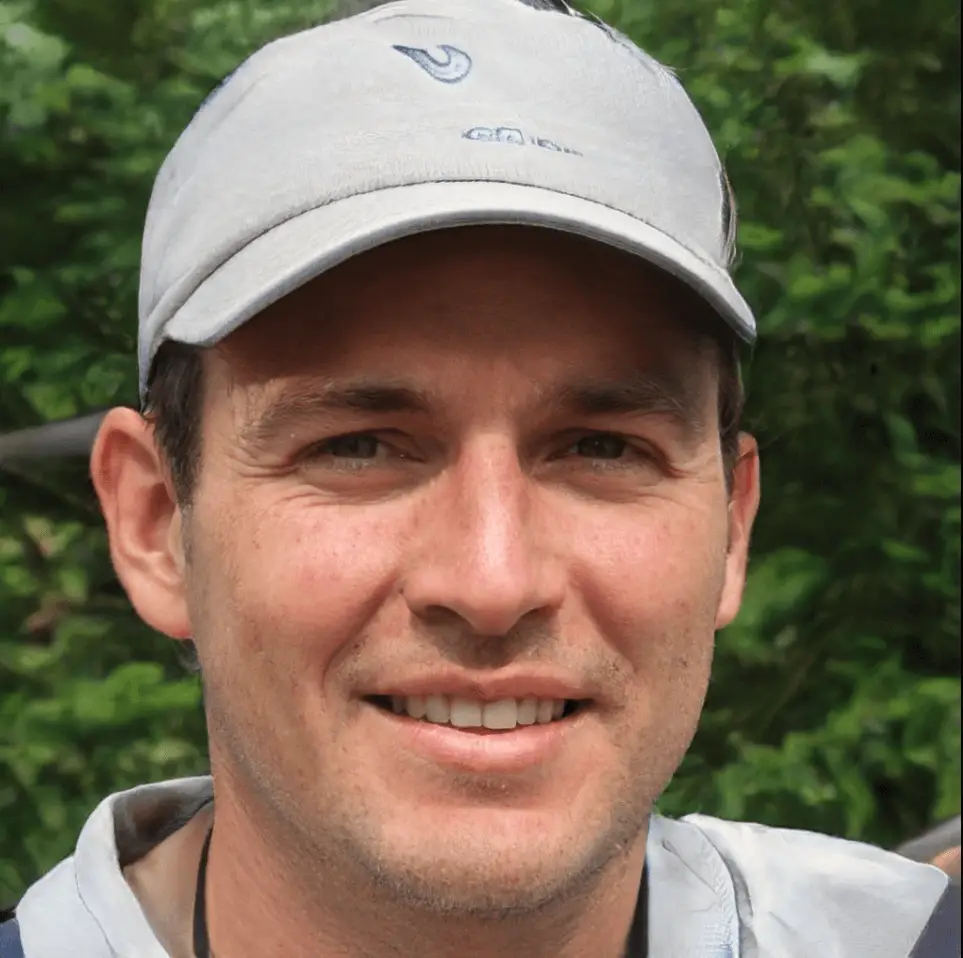 Hi, my name is Vince Richmond and I am the owner of earlygolfer.com. This blog is all about golfing, from tips and tricks to equipment reviews and everything in between. I have been golfing for over 20 years now and love the sport more than ever. I am always looking to improve my game and help others do the same. When I'm not golfing, I can be found spending time with my wife and two kids or playing some other sport (I'm a bit of a sports junkie). Thanks for reading and be sure to check out earlygolfer.com for all your golfing needs!