Please note that affiliate links may be included in some posts.
PGA Tour Rules say that tattoos aren't banned and neither are body modifications, but the dress code needs to be respected
For non-pros, most say it's no issue, but if you're working on the course as an employee you might have to get it covered
Our public golf course we visited happened to be home to an older golfer who apparently didn't like tattoos.
We could tell because every time one of us would step up to the tee box, he would give us a nasty look.
His disapproval definitely didn't stop us from playing, but it did lead to a humorous argument between the four of us and the old man. It started when my friend, who had a half sleeve on his upper arm, hit his ball into the woods.
The old man mumbled something under his breath as he walked by. My friend, who is always up for a good laugh, decided to give him a piece of his mind. "What's your problem, old man?
Just because we have tattoos doesn't mean we can't play golf." The old man didn't respond, but he continued to give us dirty looks for the rest of the game.
So, can golfers have tattoos?
The answer to this question may or may not be as clear as some people may think. This is primarily because some sports are often associated with tattoos, and they can be seen on the arm, neck, legs, and many other places on the body.
Therefore, you can expect to see tattoos virtually everywhere on the body of people who play basketball and other popular sports.
Check out Rickie Fowler's forearm tattoo:
On the other hand, as you think about what a golf player normally looks like, you may not envision seeing a tattoo visibly on any part of their body. Instead, golfers normally look very clean-cut, neatly dressed with gentlemanly attire. Here is an example of the clothing that you can expect to see.
Golfers usually wear a shirt with a collar or a shirt with a mock collar
Shorts or slacks (shorts must be no more than 3 inches above the golfer's knee).
Jeans, trousers, tank tops, jeans, cutoff shorts, and sandals are not permitted
In essence, everything that a golfer wears must meet golfing regulations. So, it is also important to note that the full attire and tattoos are usually addressed by the PGA and the country club that the golfer joins.
That said, if the golfer is going to wear tattoos on any part of their body, they will need to read the terms and conditions of the organization that they are associated with.
Does the Type of Tattoo Make a Difference?
As you can see, the rules and guidelines of the PGA and the country club that a golfer chooses can make a huge difference in the type of attire that's worn and other things like a tattoo.
For instance, if a golfer has an image of a small heart with the name 'mom' in the middle of it, they may be allowed to wear it. However, if a golfer has a large snake and other animals that take up their entire sleeve, the country club nor the PGA will approve.
Whatever the case, one of the main reasons for having rules and certain guidelines is to avoid negative attention. This is especially true for golfers since it is usually seen as a very classy sport and the dress is normally conservative in nature.
Yet, there are a few other things that you should know about tattoos and golf. Specifically, regarding well-known golfers that do wear tattoos. Here are just a few examples of famous golfers that you may want to know about.
Seve Ballestros – forearm
Rickie Fowler – right lower forearm
Danny Willett – forearm
Bubba Watson – top of the ring finger
Many professional golfers have tattoos that are hidden by their clothes. However, there are some golfers that have tattoos that are very visible on their bodies. Anyone can see the tattoos that they have.
Yet, many of these players are not professionals that play in tournaments like the PGA. In fact, according to some of the amateur golfers on Reddit, they usually do not have problems wearing their tattoos in any country club that they play.
In essence, the PGA and the country clubs have rules that may or may not allow professionals to wear tattoos on the golf course. In either case, the answer can vary based on a number of different factors.
My 2 Cents
them. After all, tattoos can be seen as a distraction or a disruption to the overall appearance of a conservative sport like golf. Not to mention, they can also be viewed as unprofessional.
That said, I completely respect the right of every individual to make their own decisions about their body art. And if someone chooses to get a tattoo, that's their business and I fully support their right to do so.
Ultimately, it's up to each golfer to decide whether they want to get a tattoo or not – and whether or not they're willing to accept any potential consequences.
My friend is an Iraq war vet with a full sleeve of tattoos and he's an excellent golfer, so I know that it's certainly possible to be both tattooed and a great player.
At the end of the day, golf is a game that should be enjoyed by everyone – regardless of their appearance. So if you're thinking about getting a tattoo, go for it!
Conclusion
Can golfers have tattoos? The answer to this question usually varies based on the country club that they play and tournaments like the PGA. Therefore, it is important that everyone does their research to see if tattoos are allowed or not. Thankfully, there is a wealth of information online that addresses questions such as this one.
As a result of this research, you will have an opportunity to learn more about the rules and guidelines of the PGA and the country clubs, too. You can learn how to be a better golfer and what type of attire should be worn, including if a golfer can wear tattoos or not.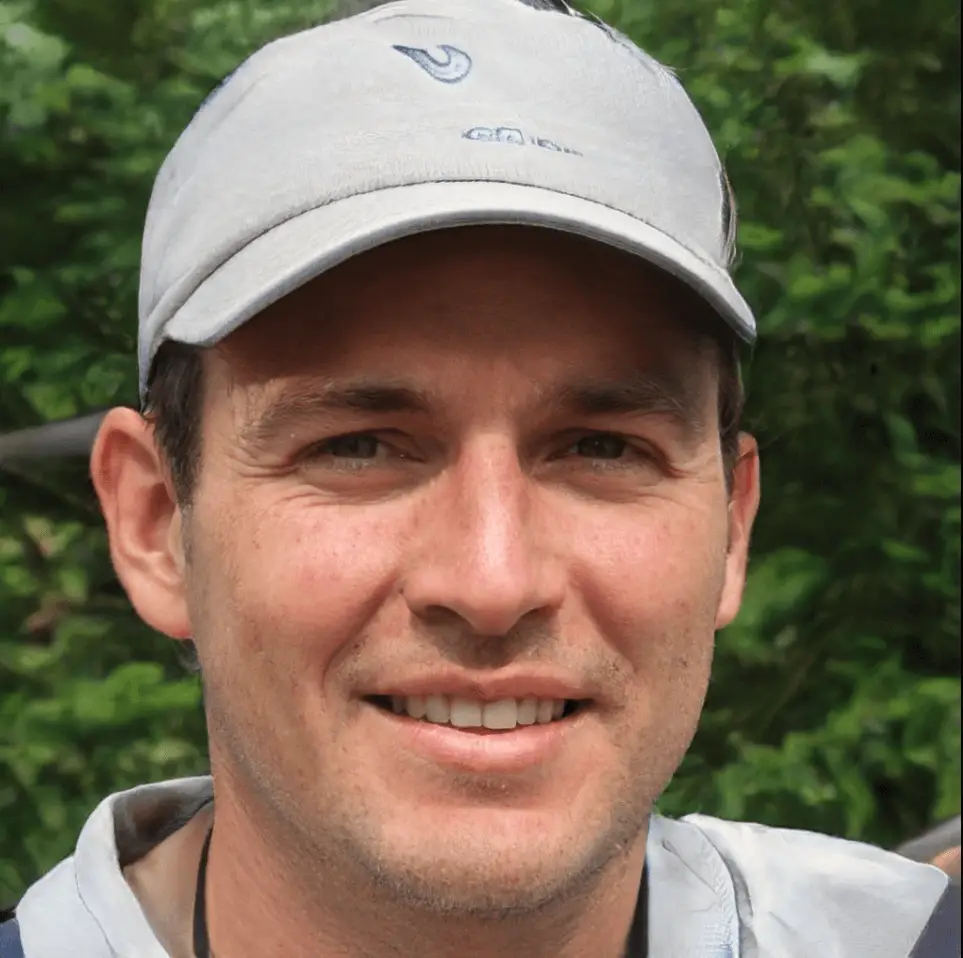 Hi, my name is Vince Richmond and I am the owner of earlygolfer.com. This blog is all about golfing, from tips and tricks to equipment reviews and everything in between. I have been golfing for over 20 years now and love the sport more than ever. I am always looking to improve my game and help others do the same. When I'm not golfing, I can be found spending time with my wife and two kids or playing some other sport (I'm a bit of a sports junkie). Thanks for reading and be sure to check out earlygolfer.com for all your golfing needs!